Social Media is not just a medium that delivers your messages for socializing but it turns out to be the best tool for crisis management. Social Networking sites help a company or a business in building a loyal fan base which supports the company during its crisis. Companies plan and discuss how to manage a crisis but still very few of them properly indulge in social media crisis management strategies. The research revealed that 76% of crisis could be averted by utilizing social media tools for crisis management.
Causes Of Social Media Crisis (2001-2011):
Social Media Crisis is controllable and a customer can forgive the company for a bad product if he or she is in good terms with the company. Customer relations play a very important role and the way company is responding its customers on social media, this all make a huge difference during a crisis situation.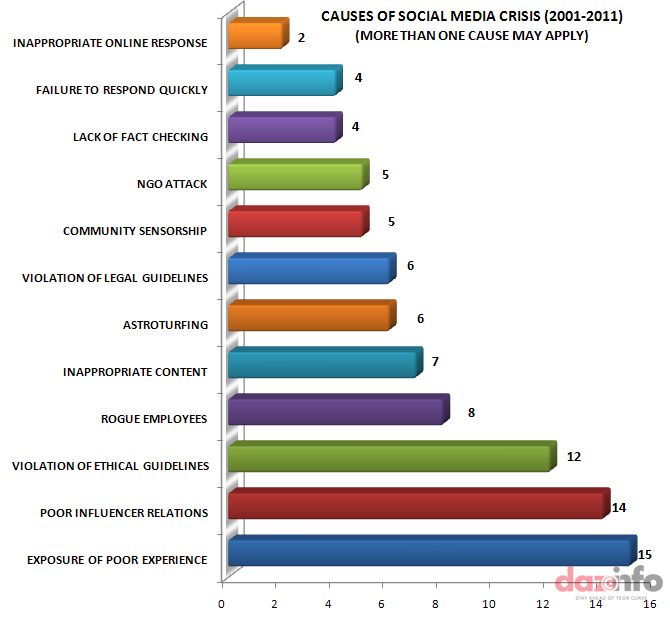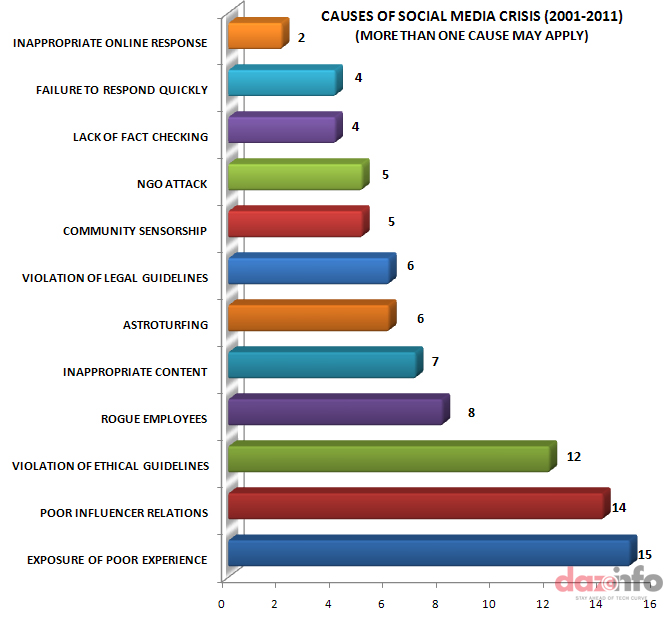 Why Social Media Is The Best Crisis Management Tool?
Social Networking sites are the best tools for managing a crisis due their giant user base so information can be handled on a huge Diaz. Social Media creates a two-way engagement between governmental agencies and public during any crisis. It helps both in pre-crisis and post-crisis situations to make people aware of the situation and company can easily access public's feedback related to the crisis.
Social Media is the best way to put up news and information to alert public and it can be accessed and used from anywhere globally. This medium will quickly disseminate information and alert users within few moments and quick steps can be taken during emergency situations.
How To Create Loyal Fan Base On Social Media?
Loyal fan base on social media is not easy target to achieve companies have to change their complete organizational setup to meet up this challenge. Building trust on social media is a very long-term job but its benefits are outstanding as company could be easily safeguarded during crisis situation by its loyal fan base and its sale will increase drastically. Customer service and response to your customers will take your company to the next level but for this companies have to indulge in various organizations and become socially devoted.