Social media and Mobile are the two trending words across the world now. Social media is well known and well used by every one now. Politics in India is on the process of a revolution which is led by social media users. Facebook is the latest vote bank which is about to mold the Indian politics in the coming Lok Sabha elections. Facebook users are to influence the fortunes of contestants to the next Lok Sabha general elections from not less than 150 constituencies, says the survey conducted by the IRIS Knowledge Foundation and the Internet and Mobile Association of India.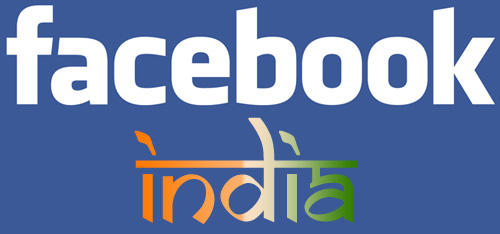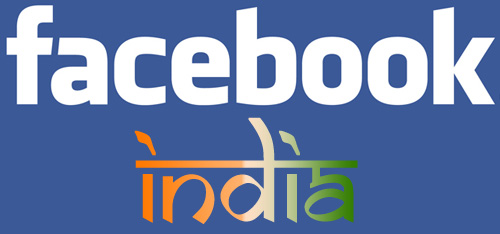 The report says that the Indian electorate has never been younger. Between 2004 and 2009, the voting population went up from 670 million to 720 million. The number is expected to mount up to 800 million by the time the country goes to the polls (May 2014). Indian population aged 25 or younger can enjoy maximum voting shares.
But India's Internet penetration is low. only 150 million people out a population of 1.2 billion go online, says the study. It also estimates that the number of social media users in the country is around 62 million, and that may mount up to 80 million by time of national elections.
Interestingly constituencies with  "high impact" are Maharashtra (21), Gujarat (17), Uttar Pradesh (14), Karnataka (12 seats), Tamil Nadu, Andhra Pradesh and Kerala has 12, 11 and 10 such seats respectively. High impact constituencies are those where the number of Facebook users is more than the margin of victory of the winner in the last Lok Sabha election, or where Facebook users account for over 10% of total voters in a constituency.
The analysis shows that 160 "high impact" constituencies out of the total of 543 which will go to the polls. There are a total of 67 constituencies, which have been identified as medium impact" constituencies, while the rest of the constituencies have been identified as low impact or no impact constituencies, the study observes.
The study also noticed that "medium impact" constituencies are those where it has been assumed that a Facebook user can influence one other voter who may not be on Facebook. There are 60 low impact constituencies while the remaining 256 are in no-impact category.
In Karnataka constituencies where the Facebook impact is likely to be 'high' are said to be Mysore, Dakshina Kannada, Gulbarga, Bellary, Davanagere, Udupi-Chikmagalur, Tumkur, Uttara Kannada, Bangalore Rural, Bangalore North, Bangalore Central and Bangalore South.
Why Social Media – Facebook ?
Another study by  Internet and Mobile Association of India had noticed that in India social networking is the main Internet activity done on a mobile phone compared to Email.
India takes up 3rd position in using Facebook recorded 63,711,280 Monthly Active Users, it is the most accessed website with 97% of  users using it followed by Google+ and LinkedIn.  It is also significant to note that people use social media 7 days a week.
Also, Twitter doesn't seem to drag much users in India. The study also noticed that rise in internet penetration and Smartphones in India has boosted the usage of social media sites and 74% of all active Internet users in urban India use social media.
The IAMAI report places the number of social media users in Urban India at 62 Million by December 2012. The same report estimates that the number of social media users will top 66 million by June 2013. It is logical therefore that by the time elections to the 16th Lok Sabha are held in mid 2014, the numbers would be even higher, possibly closer to 80 million if the trend holds. It is also likely that the 25 million strong Indian NRI community who now have voting rights would follow elections more closely even if they are not able to be physically present in India to be able to cast their vote, they can be a big influencer too. After all, they are considerably active on social media.
Another core factor  pointed out by the study is the media usage is spreading fast in areas other than the top eight Indian metros. One third of the social media users, as the study reveals, are residents of smaller towns with population of under 500000. Even more significant is the fact that a quarter of social media users are residents of towns with a population less than 200000.
In today's India, the number of social media users to achieve this end has reached a steep point. May be not in every one of the 543 constituencies but certainly in a significant number of them to warrant the conclusion that they have the power to influence elections and therefore government formation. Which is another source of inspiration for this research.
Now, no contestant can afford to ignore social media in the next Lok Sabha election. What they have to just do is as they have to specify a budget for social media activity.
And another point to be noted here is that will corruption in Indian politics end or will Facebook Fake ids grow??