At Mobile World Congress press conference, Windows Phone-powered Nokia Lumia 720 and 520 were announced by the Finnish mobile handset manufacturer. This time, Nokia is aggressively trying to broaden its Windows Phone 8 portfolios. With the launch of these two devices (Nokia Lumia 720 and 520), it's trying to fill the pricing gaps. The Lumia 720, which has been pushed into the portfolio just above the Lumia 620, and a new entry-level handset (the Lumia 520) can support 3G network.
Nokia Lumia 520
The Lumia 520 is Nokia's new entry level Windows Phone Device, which would be available at the price tag of around $180 before taxes. The device has already been confirmed for the U.S. market with the T-Mobile. The device features 4-inch LCD display with resolution of 800 x 480, 1 GHz dual-core Snapdragon chip, 512 MB of RAM, an internal storage of 8 GB, a Micro SD Card slot which is expandable up to 64 GB (excluding 7 GB of free cloud storage with Microsoft's Sky Drive service) and 5 MP rear camera.
With the launch of Lumia 520, offering Windows Phone's latest version, Nokia has tried to include a few perks such as mapping and navigation software, digital lenses camera filter, Cinemagraph animated GIF creator, mix radio free streaming and more for budget buyers. Nokia has also endeavored to provide glove–friendly sensitive touch screen tech with the device. As the smartphone is a budget friendly, the company has pushed it to a more compact size (4-inch display) than the higher end Lumia models. Besides, Nokia Lumia 520  also lacks 4G, NFC and wireless charging, those are available with Lumia 920 model.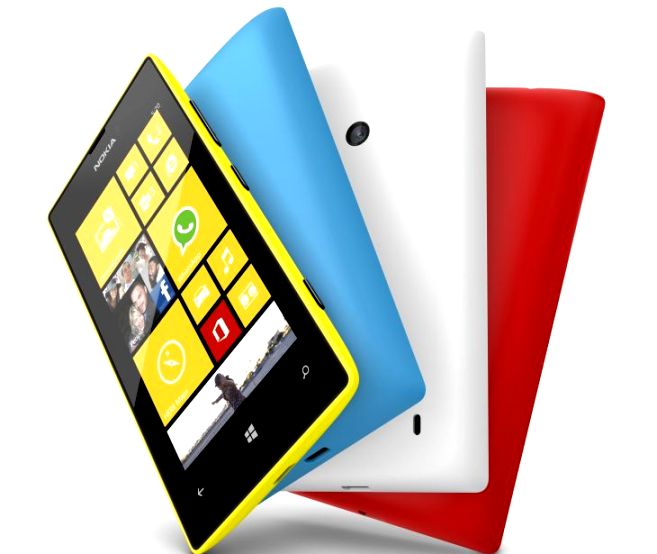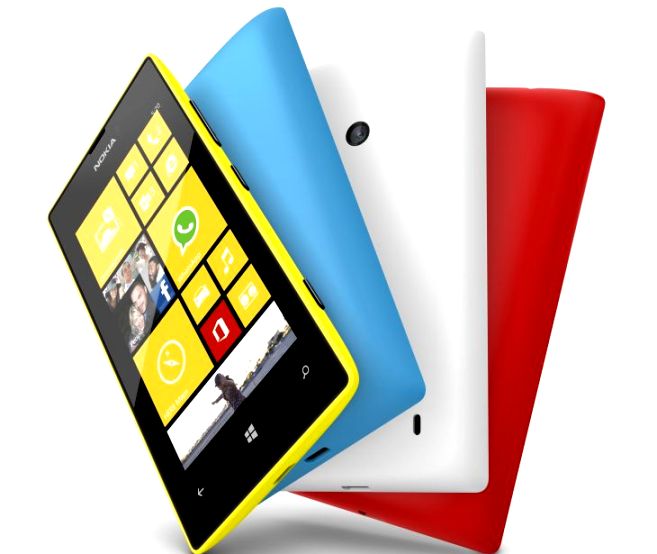 It's true that the Lumia 520 is appearing as least premium range—lacking fancy touches and having plastic unibody design unlike the flagship Lumia 920 and 820 models. The 520 model would be available in number of colors such as red, yellow and white. In addition, the screen resolution (800 x 480 pixels) of the devices reminds the older Windows Phone 7 resolution flavor. However, the device looks bright and clear, but it features less contrast compare to Lumia 720, which includes Nokia's Clear Black Display technology. Despite, the device (Lumia 520) with  has 5 MP lenses, which supports 720p HD video recording, is awesome. More importantly, the company has also included some features such as Smart Shoot, using this users can capture wide angle shot. But disappointing thing is that the device doesn't have front facing lens.
Nokia Lumia 720
Along with Lumia 520, Nokia also announced a new mid-range Lumia 720, expecting to have a price around $330. Through the device, the company is trying to target Asia-Pacific markets. However, it's still unclear whether the company will the launch the device in the U.S. market later or not.
Nokia Lumia 720 features dual-core 1 GHz dual-core Snapdragon processor, a 4.3 inch Clear Black display for improved outdoor viewing with resolution of 800 x 480, 512 MB of RAM, an internal storage of 8 GB, a 2,000 mAh integrated battery and a Micro SD Card slot expandable up to 64 GB.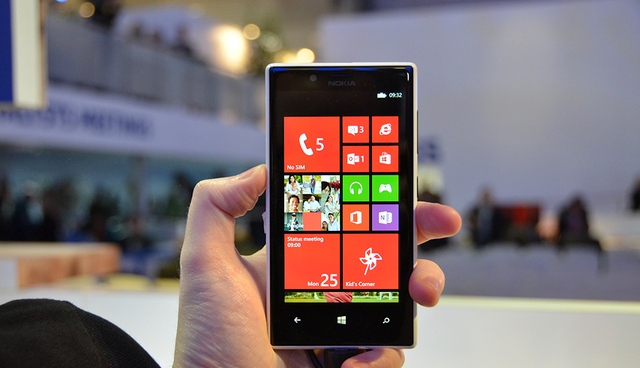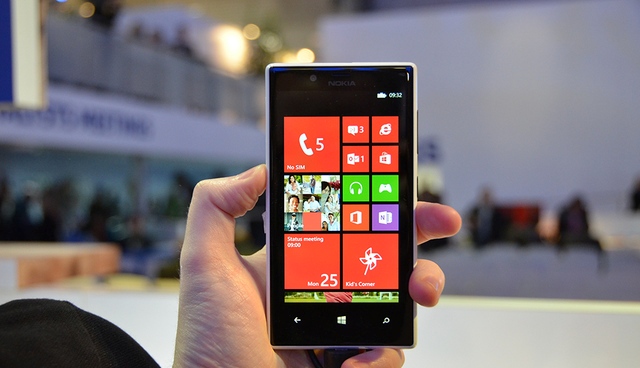 The Nokia Lumia 720 wouldn't have "PureView" which is present in Lumia 920 model. But a 6.7 MP rear lens with Carl Zeiss optics (having an f1.9 aperture) in the  Lumia 720 differentiates the device from other existing smartphones in the market, in the same pricing range.  The Carl Zeiss optics with an f1.9 aperture boosts low light photography performance. Unlike the Lumia 520, the Lumia 720 has front facing 1.3 MP HD wide angle lens, which has ability to include three people at a time into the shot. Apparently, the camera in Lumia 720 might be one of the biggest eye-catching things for the Windows Phone enthusiasts.
The Nokia Lumia 720, which supports 3G networks, is little behind of Nokia's flagship models such as Lumia 920 and Lumia 820, those support 4G LTE network as well. The Lumia 720 is the thinnest (9 mm) Lumia device till date, which is lighter and having curved screen like the 820 model.
With Lumia 720, Nokia is trying to target young and fashion conscious consumers. Like other devices, the company has also incorporated a range of software such as mapping and navigation software and free streaming music services in the Lumia 720 as well. Unlike Lumia 920 and 820, the Nokia Lumia 720 does not have NFC and wireless charging cover. Indeed, Live Tiles interface and integrated Facebook in Windows Phone 8 powered Nokia Lumia 720 is incredible.