Y2K13 or the year two thousand and thirteen or 2013 (call it what you want to) has truly been an action packed year in almost all aspects. For some, it's been memorable, and for others forgetful, but through it all the events of 2013 have undoubtedly left an indelible impact on us.
The world of Smartphones also witnessed some unprecedented developments that have changed the way we use our phones. While some of the most anticipated and sought after examples ended up performing rather poorly and failed to register decent sales figures. Well, there's just a little over a fortnight before we're through with this year and compiling a list of the top 10 Smartphones in this year would be very apt at this moment. Here are ten of the biggest Smartphone stories of the year 2013.

These little Lumias from Nokia's stable promise and offer you a lot in return for not much. Yes, they offer a lot of bang for your buck. The Windows Phone OS offers an uncluttered UI and these phones are bundled with all the essentials that a consumer wishes for. They are quite similar to each other in terms of screen size, OS version, storage capacity, primary camera resolution and a number of other things.
The only noteworthy points of difference between these two siblings are as following:
The 620 gets a flash for its primary camera and a 0.3 megapixel front facing secondary camera while the 520 doesn't.
The 520 gets a 1430 mAh battery but the 620 comes with a 1300 mAh battery.
As of August 2013, the 520 was the best selling Lumia of all time. What these phones do is that they offer that Windows phone experience without costing a bomb. They both score high on the build quality, design and everyday functionality and usability. Of course, a few trade-offs have to be made in order to keep costs down but what's good is that Nokia has managed to keep costs under check and not sacrifice on the fundamentals. These phones are also available in a number of colors. Both the 520 and 620 are highly recommended for people buying their first Smartphones.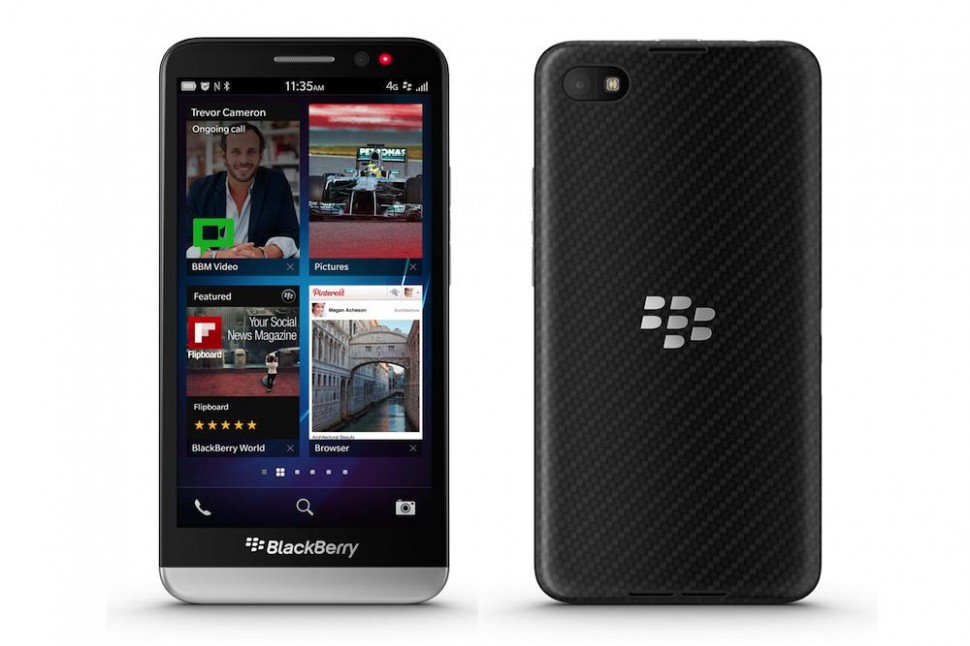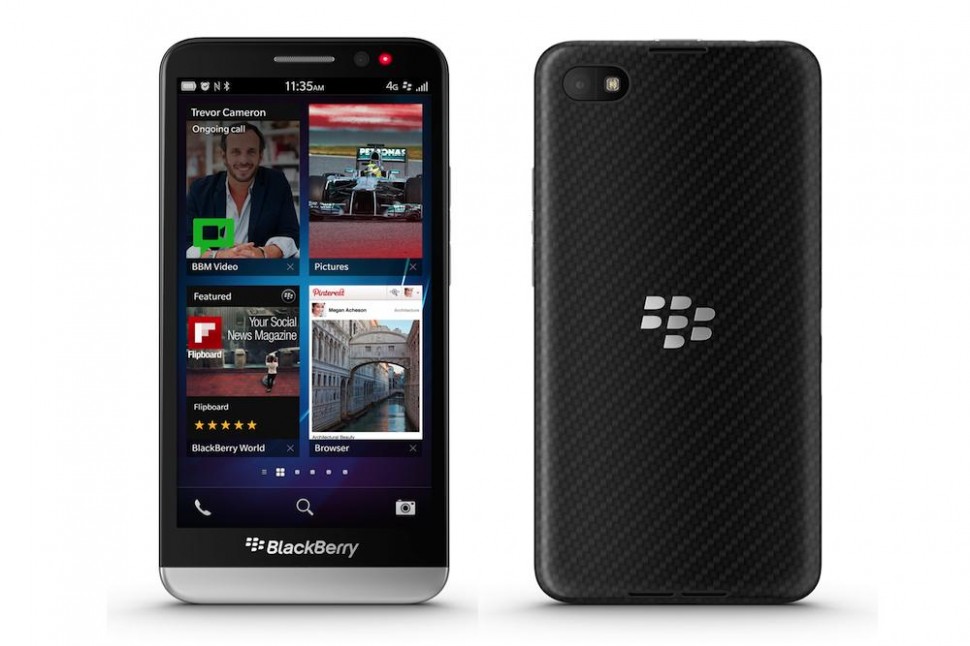 We're all aware of the fact that BlackBerry has been having a really forgetful year and they'd like to put the past behind them and focus entirely on 2014 now. In spite of that, some of the products from BlackBerry's stable really stand out. The Z30 is definitely one of them. This smartphone was announced in September and it improves on the Z10 with a larger display, stronger battery and dual speakers. It gets a Dual Core 1.7 GHz Krait processor along with 2GB of RAM and an Aderno 320 GPU to handle the graphics department. It comes with the standard 8 megapixel primary camera. Something that I personally liked about the Z30 is that the BB 10.2 OS has the ability to run Jelly-Bean apps seamlessly. The BlackBerry 10.2 OS is said to be quite user friendly.
However, the Z30 fails to impress with its lacklustre display quality, a rather ordinary camera performance and somewhat inaccurate navigation app and that's the reason why it finds a place at the bottom end of this list. Let's hope that Blackberry gets its act together in 2014 so that it can pose a serious threat to the big-guns in this segment.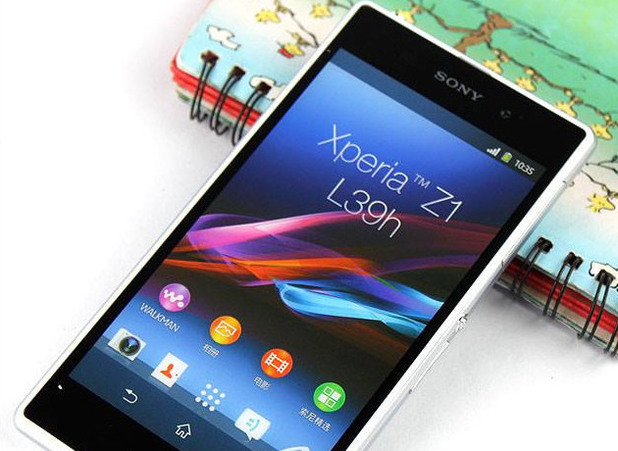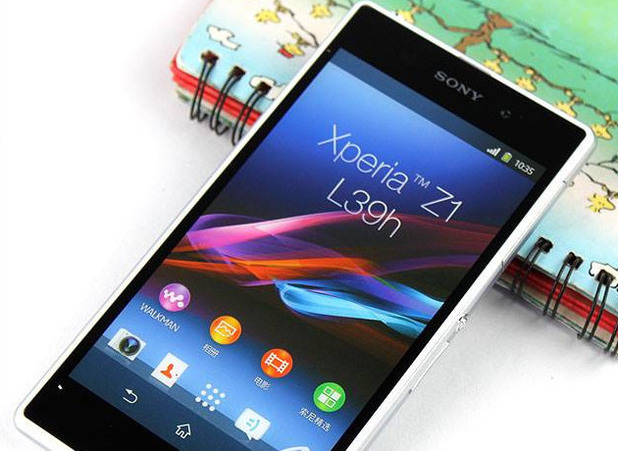 Positioned as a 'Premium Smartphone' and 'Sony's Best Smartphone' by Sony, the Xperia Z1 is indeed a very promising phone that brings a lot to the table. It takes the game forward from the Xperia Z. Coming with a Snapdragon 800 chipset from Qualcomm and a quad-core krait 400 CPU, this phone is comparable to the other biggies in its segment. It also has a really impressive camera that boasts of a staggering 20.7 megapixel resolution. It is also water-proofed better than the Xperia Z. While the Z1 ticks all the right boxes in the specs-sheet, it always leaves the user wanting for more and with examples like the HTC One, Samsung Galaxy Note III and iPhone5S, more often than not, buyers tend to look away from the Z1. Nonetheless, it is a very good phone.
Announced in the month of November, the Moto G is a lot of Smartphone for its price. The Moto G is all about delivering a high performance product to the price conscious buyer. And it achieves its objective quite well. This phone is meant to keep the competition at bay. It is meant to be a quick seller. It is expected to roll off the shelves quickly and I feel it'll meet these expectations. It has a Snapdragon 400 chipset from Qualcomm and a quad-core 1.2 GHz Cortex-A7 CPU. An Aderno 305 GPU handles graphics. It sports a 5 megapixel primary camera with flash. The G ships with Android 4.3 but there'll be an update to Android 4.4 as early as January 2014. The Moto G is one of the best VFM (value for money) phones around and I guess this really tips the scales in favour of the Moto G.
The G2 replaces the Optimus G Pro as the company's new flagship offering in the market. It does everything that the Optimus G Pro did and much more. This is a phone that is loaded to the gills with features of every kind. It is a highly innovative product. Right from the volume rockers that are located at the back of the phone, instead of being on the side to the outstanding 5.2 inch display (almost bezel-less display) and everything else in between, this phone is simply spectacular. It has a lightning fast processor form Qualcomm.
The phone also packs in a lot of new features that are quite useful. What sets the G2 apart from its competitors is that it doesn't just come with features and specs to rule the roosts, instead it boasts of features that are designed keeping the customer's perspective in mind. LG has considered what is missing from other Smartphones and has tried to incorporate those features into the G2. In spite of all this, it is rather surprising to note that the G2 doesn't manage to register very high sales figures, especially in comparison to its immediate competitors.
The Google Nexus 5 is perhaps the closest you could ever get to experiencing that complete Android feel. Available through Google Play, this phone can easily boast of the latest tech specs that include a Snapdragon 800 processor and 2 GB of RAM and a vivid 5 inch display. More importantly, the Nexus 5 debuts with Android 4.4 KitKat. Being a 'Nexus' this device will also enjoy the special status of being first in line to receive all the Android updates. The Nexus 5 is available with 16 GB and 32 GB storage capacity options. When you combine all of this with an irresistible price, it seems as if this phone has all the makings of a winner. Yes, it sure does, but unfortunately, it is let down by its camera and battery back-up. Google is addressing this issue and has already released an update in order to improve the camera's performance and I hope that should help swing things back in favour of the Nexus 5. Until then, the Nexus can let other Smartphones trump it because of its Achilles heel (camera and battery).
Samsung's flagship for almost 10 months has enjoyed its dream run at the markets. The S4 is a formidable competitor and can easily gobble down almost anything you throw at it. Samsung employed its tried and tested formula and the S4 resulted in being a huge hit at the markets. Even though it's a tad old by market standards, one can't write it off even in the current market context. It's got a brilliant octa-core processor, a 13 megapixel camera and a whole lot more like offering an added flexibility with expandable memory but it is let down by its ordinary build quality that fails to make it feel special in your hands. The S4 was the third best selling Smartphone in the month of October.  You might also be able to strike in good deals for the S4 as it is nearing its flagship lifecycle now.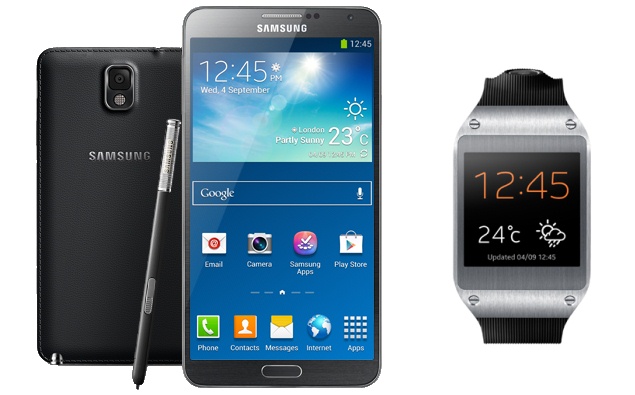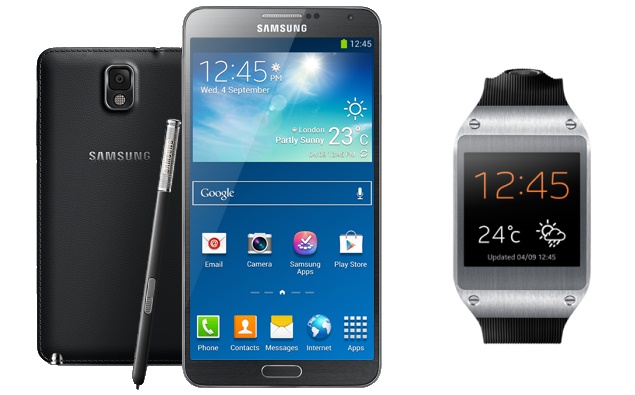 The third instalment in the hugely popular Note series builds up on the success story of the Note 2 and also intends to take over the reins as the brand's flagship Smartphone from its stable-mate the Samsung Galaxy S4. The new features and innovations with the S-Pen only take the game forward. Samsung has thrown in almost every possible feature it could ever think off into the Note III. It's got a mammoth 5.7 inch display that has terrific quality. Users will hardly find anything lacking with this phone. The new faux leather finish at the back looks and feels good too. I have a feeling that some might find this phone to be too big and cumbersome for everyday use. As of October, the Note III was the 5th best selling Smartphone in the world.
Samsung is also promoting the Galaxy Gear smartwatch along with this phone which to many could be a useful addition. The only deterrent for the Note III is that it is priced quite high in terms of the competition.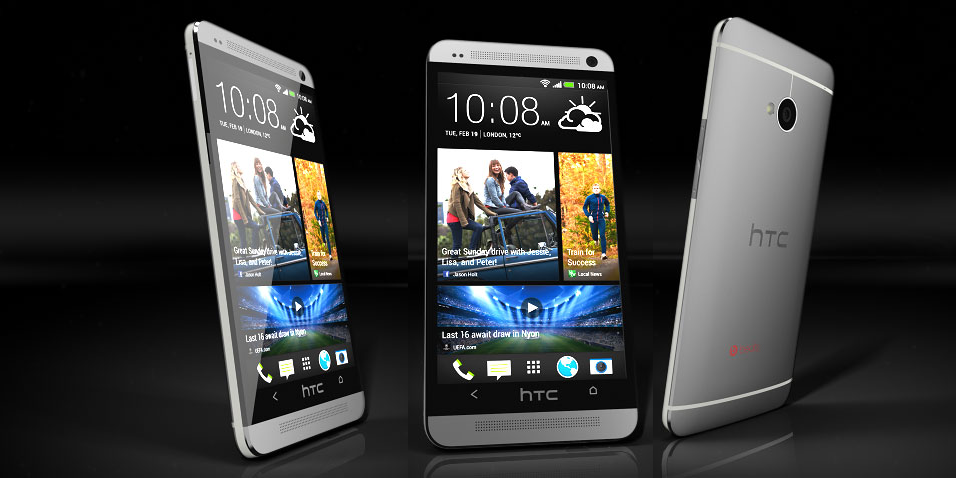 As the name suggests, the HTC One is definitely the best all-round phone of this year. It is an epitome of design and functionality and the way it combines both is just impeccable. Bearing a display of 4.7 inches, the One is neither too big to hold nor too small. It just fits perfectly into your hand. It is extremely well built and has a long lasting feel, something that Samsung owners sorely miss. It may not top the specs sheets but that doesn't mean it lags behind its competitors in any way. In fact the One performs all the routine tasks expected from a Smartphone very well. It excels in the department of display quality, user interface (thanks to HTC Sense 5) and sound quality for both audio and calls (thanks to the BoomSound and Beats Audio). The camera though, at 4 megapixels is not the best at times but it does get the job done, as and when required as HTC has equipped it with an image sensor marketed as the 'Ultra Pixel. It is composed of pixels that are 2.0µm  in size. Most of its competitors use anything between 8 to 13 megapixel cameras with pixel sizes ranging from 1.0 to 1.4 µm.  The HTC One has been called the 'most well rounded Smartphone of 2013' by many experts.
The newest iteration of the world's most popular phone, which often boasts of a cult fan following, was launched in the second half of this year. Thought it didn't manage to create a rage among the consumers like its predecessors, the 5S is the best iPhone money can buy today. Apple stuck to its strengths and delivered. The 5S may not be a quantum leap ahead of its predecessors in terms of physical design but it has undergone a sea of changes under the skin. The 64 bit processor assisted by a new co-processor to handle motion sensors, improved battery back-up, a refreshed OS and fingerprint scanner are just a few of the things that could be called talking points. The ever reliable iPhone camera was also improved thanks to a better flash unit. To top it all, the iPhone 5S is one of the most well built phones around and this is why it is still one of the most sought after Smartphones in the world and also our winner for this year.
The iPhone 5S proved its dominance by occupying the top spot among the best selling Smartphones in October.
Other phones that are also worth noticing are:
Neither is it the best camera nor is it the best phone around but it sure is the best camera-phone in the market today. Need we say anymore?
The most anticipated phone of the year, from the folks based out of Cupertino, thanks to its supposedly affordable price, didn't live up to its pre-launch hype because the specs were anything but out of this world. But its an iPhone which is also affordable, and that should be reason enough for you to own one of these.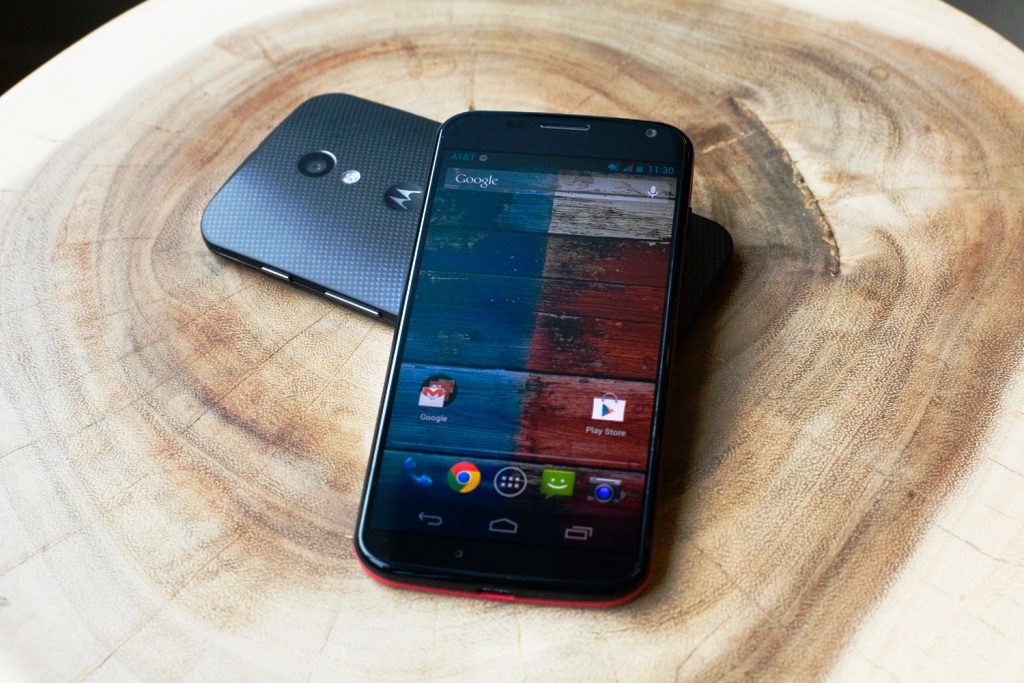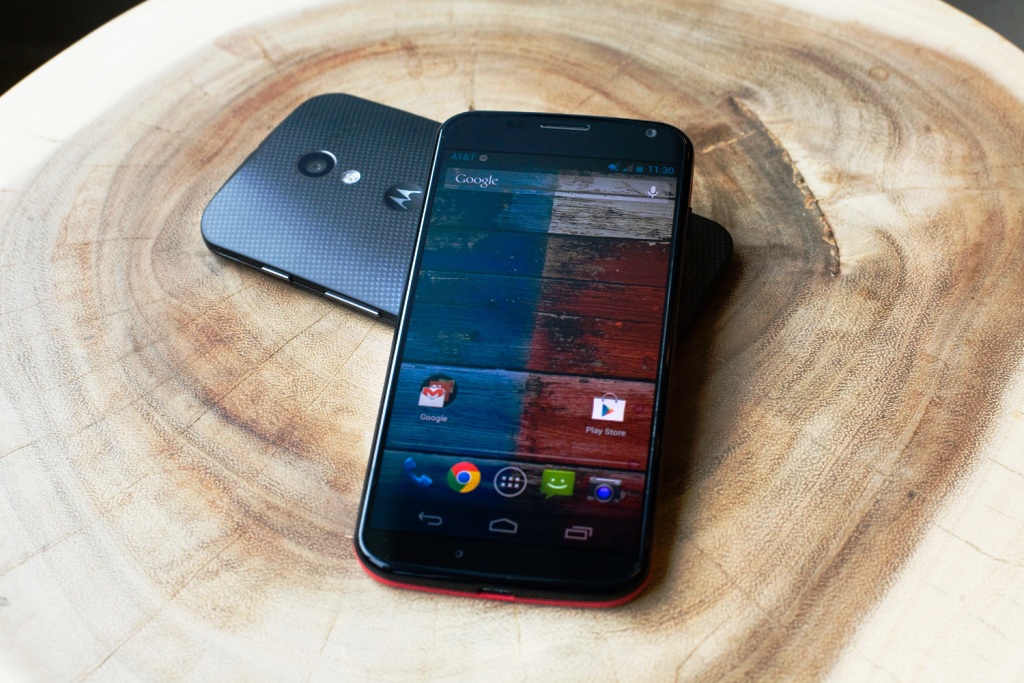 It's not the most well equipped phones around but it does offer you something else. Previously unseen levels of customization. If customization and personalisation are of paramount importance to you, then you can say, 'Hello Moto!' otherwise say, "Hell No Moto!"
[poll id="27″]
Note – Information regarding sales figures of respective devices was obtained here.