Finally, Microsoft Surface Pro 128 GB – one of the most awaited tablets – is now available for sale in the U.S. The company started selling out the device online through 'Microsoft Store' from February 9 last week. The surface Pro is Microsoft's more powerful tablet, which is being powered by Intel processor. The tablet runs the full version of Windows 8  (unlike the Surface RT), and it can also support full-fledged version of Windows desktop running applications.
Microsoft's Intel-powered tablet was initially lashed out for the higher-price tags, despite the device has been sold out even faster than the lower-priced Surface RT tablet. The sales of Microsoft's expensive model indicate that users are willing to get their hand on a higher value storage tablet. In addition to this, the 64 GB model is also available in stock of physical retail stores like Best Buy. However, there's only a $100 price difference between the higher storage capacity ( 128 GB) and lower storage capacity (64 GB) versions.
Surface Pro 128-GB Could Be A Game Changer
With Surface Pro tablet, Microsoft is ready to compete with other mobile  vendors this year.  It's true that Microsoft was the first players who brought the 'concept of tablet' back in 2000, but the market dismissed its efforts. Of course, people weren't ready to embrace the concept that time. But when Apple introduced its iPad in 2010, the market was already flourished with smartphones and, people were looking out for the device with screen size bigger than smartphone, but smaller than laptops. At the time, the market is flooded with Apple's iPads and Android tablets.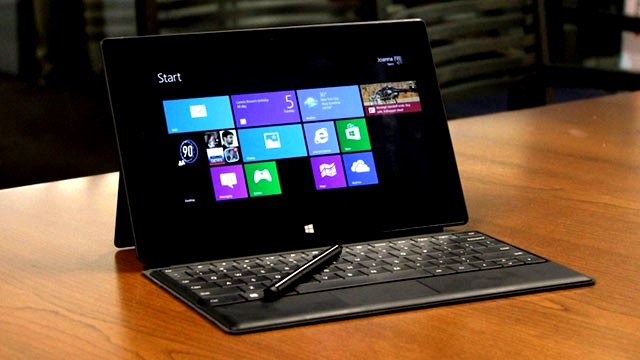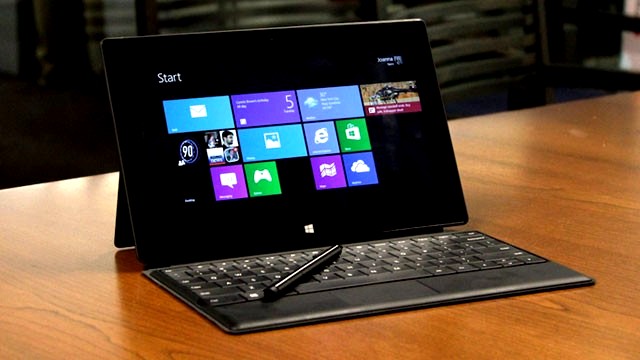 Apparently, Surface Pro would be one of the biggest bet for Microsoft this year. In addition, 'Office 365 and Office 2013' and 'Windows applications' would be two arch-weapons for the company to entice mass audiences towards its tablets.
Office 360 and Office 2013
Undoubtedly, Office has always been one of the most important products for the Microsoft. With Surface Pro, the company is pushing its Office 365 subscriptions service, which costs $100 per year. More importantly, a subscription to Office 365 would let users to install its five copies on their PCs, and also they can deeply connect to the cloud for the back up of their documents. Furthermore, there's also a version for students—Office 365 University, available at the cost of $80 for four years of use. The new version of Office 365 and 2013 are quite touch-friendly, and of course, it would be lucrative for users those are willing to use them on their tablets and touch-screen laptops. The basic versions of the Office 365 and 2013 comes pre-installed on Surface RT and Surface Pro tablets.
Windows 8 Apps:
Windows is the most preferred platform for desktop app developers. And one of the eye-catching features of the Windows 8 Pro running Surface tablet is, it supports Windows applications, unlike Surface RT. In other words, developers won't need to put any extra effort for developing Surface pro apps. Besides, Microsoft could leverage on its smart productivity apps and imaginative 'Xbox' games to attract a significant number of tablet enthusiasts towards its Surface platform. Actually, the company has endeavored to bridge the gap between full-fledged PC and touchscreen tablet with its Surface Pro.