Microsoft has recently launched its Surface Tablet lineup–for Windows 8 Pro and Windows RT. Since the launch of Surface Tablet, a discussion has been sparked out around, whether the Redmond-based company has taken a right decision to jump into the hardware segment or not. The Tablet has been lashed out for number of issues such as social networking, sharing, browser, poor number of apps availability and more.
Microsoft has tried to connect various services to its Surface Tablet which are really very cumbersome to use. Users are complaining that "Gmail" on surface Tablet is really not easy to hook up as it is slow and awkward.  It's also pretty known that neither Twitter nor Facebook have actually built their native apps for Windows 8, and to use these social networking services, users will have to access the apps (Facebook and Twitter) with Microsoft-built People app, which is irksome. However, syncing between the social services and Microsoft's own apps works quite well in some cases, but not always.
Some users believe that Windows Store is just like a nightmare. They have found that most of the time the store either remains down or unresponsive especially with the Surface RT. Besides, the company is still stuck with the issues related to the lack of apps in its App store. In addition to these, accessing web on Surface Tablet with internet explore (IE) is pretty bad. On the other hand, Safari and Google Chrome on iOS and Android devices respectively are quite faster than IE on "Surface". Really this time, Microsoft needs to work hard on its IE especially for Surface Tablet.
Microsoft's CEO–Steve Ballmer–believes that hardware is the key for the company's future, and the company could not compromise on the cost of its hardware.
At the company's shareholders meeting, the CEO said, "Bill did hold up a tablet a number of years ago. And, not that we don't have good hardware partners, but sometimes getting the innovation right across the seam of hardware and software is difficult unless you do both of them."
It's clear that the company is currently testing waters in the Tablet market. A reliable Microsoft tipster tweeted that the company will release three new Surface Tablets next year. The company wants something big with both Surface Tablet and Windows 8.
It's also said that the first Tablet will have 8.6-inch screen and will run on Qualcomm chipset instead of NVIDIA Tegra 3 chip. Besides, Microsoft's Surface Pro (commonly known) will upgrade to an 11.6 inch display with an unreleased AMD "Temash" APU, while third Product of the company will sport a hefty 14.6-inch display that will feature a next gen 22nm "Haswell" chip from Intel. It's clear that none of the new models will have 10.6-inch screen size, as current-generation surface RT and Pro slates have.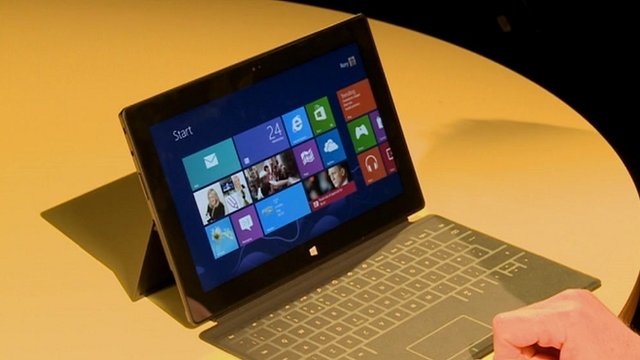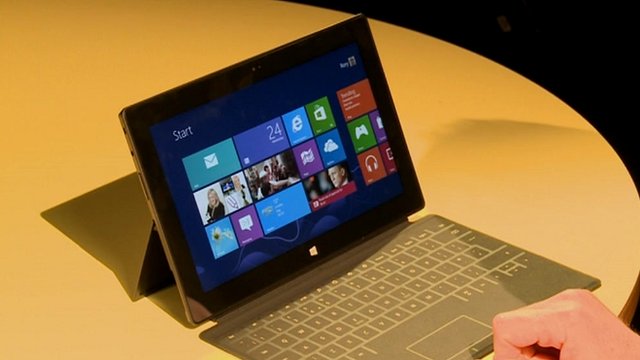 However, this time Microsoft is bullish for creating strong mobile ecosystem, and for achieving the target, it has recently offered 92% discount to developers on entry price to Windows Store.  After the company's declaration, a mind-boggling number of new developers jumped on Windows Phone bandwagon with their apps. Just two days before, Windows Phone Store leader-Todd Brix—has tweeted that both Windows Store downloads and revenue are more than doubled since Windows Phone 8 handset went on sale in late October.  Thanks to Windows Phone's passionate user base who have shown off their interests in apps' downloading and purchases, which is quite higher than ever before.
Furthermore, there is one more reason for Microsoft to cheer up. According to a recent hardware and software survey report, conducted by Steam, Windows 8 is going to become one of the fastest growing OS. However, it should be understood that the survey was conducted over just Steam users (those are using Steam's products). It has been noticed from the survey that 4.69% of Steam users are now operating the Metro interface (present in Windows 8). Windows 8 is now the fourth most used OS on the hardware table, while on the other hand, Windows 7 experienced a 0.85% decline in user base. Of course, a healthy 2.66% picked up Windows 8 in a month period which is really impressive.
However, we can't decide the trend of whole Tablet industry just on the basis of Steam's Survey report. Indeed, Microsoft needs to work hard on its hardware as well as on software space. And this might be one of the reasons that the company has decided to launch three new Surface Tablet next year.