In 2010, Apple introduced iPad Mini. At that time, market was flourished with full of black plastic keyboards and PCs, which were unilaterally powered by Windows XP OS. But now, scenario has changed. Today's Tablets are sleek, thin, and fast that allow users to consume media on- the- go. However, Microsoft was little late in the race to catch the trend. Despite, it released Windows 8, an innovative OS that bridges two platforms (desktop and Tablet), on October 25 this year. The company also introduced Surface RT Tablet (its own Tablet) with Office. Let's to be honest here, 'Office' for the device is really not made for touch. It's time for the company to rethink out of the box.
Interestingly, the concept of Tablet was discovered prior to the introduction of iPad–the concept came into existence when there were no Windows Phone and Windows 7. Besides, an addition of App Store has made Tablets more lucrative for users. The whole concept was to bring media on a portable device (smaller in size than notebook). Indeed, this is the time when sharing digital contents and web accessing have become primary for users.
Of course, Windows 8 concept is nice, but Surface Tablet (powered by Windows RT) is not radical. Windows RT Tablet is currently available in the market, and Windows Pro-powered Surface Tablet is expected to be launched in early next year. A considerable number of hardware vendors is currently working on Windows RT Tablets such as Nokia, HTC and others. It's interesting to know that even Nokia has also planned to build its own Windows RT Tablet, coming in early 2013. The Tablet would feature HDMI and USB ports, 10.1-inch display and cellular connectivity, this is the reason why AT&T has started to stock Nokia Tablet for next year.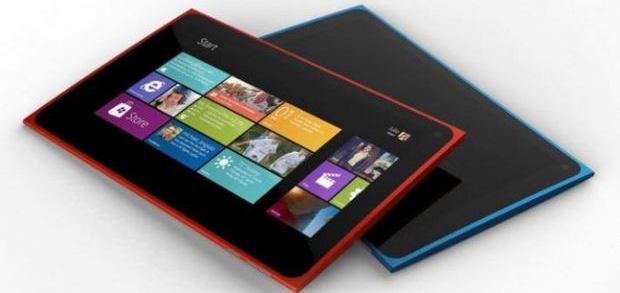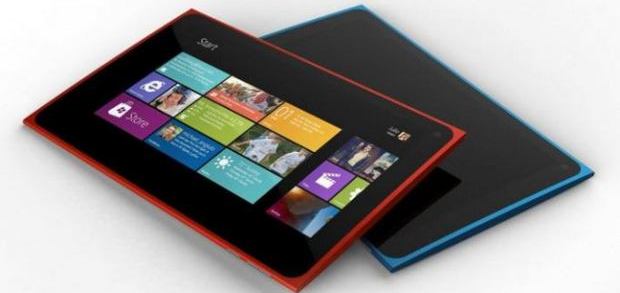 The noticeable point for the Nokia Tablet is its battery equipped cover. The Finnish handset manufacturer will release a special cover for the Tablet that will look similar to a book envelop. The cover will work as a keyboard and kick stand for the Tablet, and more importantly, the battery-equipped cover will have a 10-hrs capacity. Nokia's first tablet will be powered by ARM chip with Microsoft's Windows RT OS.
On the other side, Microsoft Surface RT is occupied with lots of issues such as poor optimization–it has tendency to devour storage space. Battery backup is also one of the major concerns for Windows RT. Microsoft's Surface RT has battery backup of  just 8 hrs (considering mixed activities). In addition, Windows Pro powered Surface tablet will have almost half of Surface RT's battery backup. In other words, Surface Pro could provide just 4 hrs of battery back while mixed activities will be performed on the device. However, it's tough to bring desktop experiences on Tablet, and somehow Microsoft has failed to manage battery backup. Besides, the performance of Surface RT on HTML-based games and apps are pretty much poor.
Apparently, Nokia can easily understand the challenges for Surface RT. The company has long experiences of mobile device manufacturing, and it would not repeat all those mistakes what Microsoft has done with its Surface Tablet. Undoubtedly, 10-hrs battery backup of Nokia Tablet is incredible, and the company would leverage on it to entice businesses' attention.