Last month, HP reported its Q4 earnings for the fiscal year 2012, showing a huge $8.8 billion write-down for $11.1 billion Autonomy acquisition, which is considered as HP's largest acquisition till date. The main reasons for the company's huge loss in the quarter were serious accounting improprieties and outright misrepresentation.
According to a recent report from IDC, the worldwide shipments of smart connected devices—PCs, Tablets, and Smartphones–grew up 27.1% Y/Y in Q3 2012, representing a record 303.6 million shipments, which is equivalent to $140.4 billion dollars.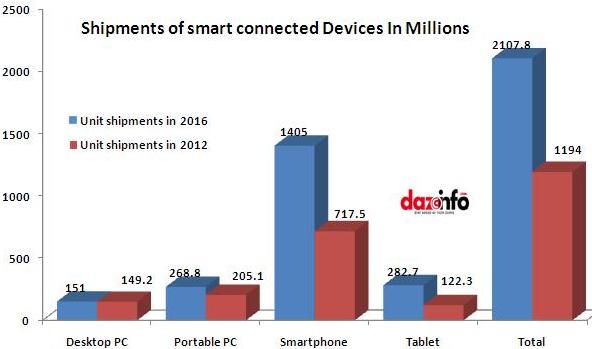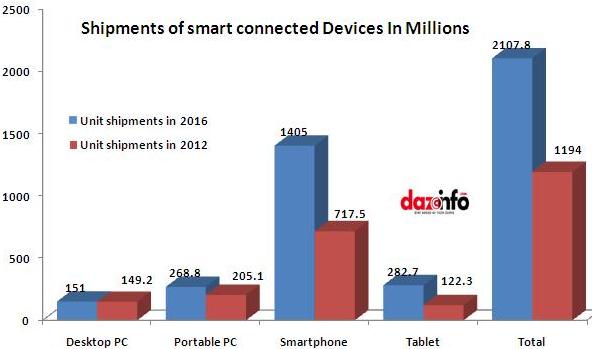 The firm has also predicted that the shipments of smart connected device will reach 362.0 million units (market value of $169.2 billion) by the end of Q4 2012. However, the growth of smart connected device in this holiday season will be driven by Smartphones and Tablets, which are expected to show 55.8% and 39.5% Y/Y growth respectively.
Samsung succeeded to maintain its dominance in Q3 2012 with 21.8% market share in terms of shipments, followed by Apple and Lenovo. Apple shipped 45.8 million device in Q3 2012, up from 33.1 million in Q3 of the last year. The company totaled $34.1 billion in Q3 2012 with an average selling price (ASP) of $744 (a combination of all device categories). Samsung dominated the market (in terms of shipments) with 21.8% share, followed by Apple with 15.1%  and Lenovo with 7%.
But the condition was not in the favor of HP in Q3 2012. First, the company lost the throne (in terms of PC shipments) to Lenovo and secondly, its overall market share (in terms of device shipments) dropped to 4.6% in Q3 2012, from 7.4% in the same quarter of the last year.
Of course, Lenovo is now the world's leading PC manufacturer. As the demand of PC devices (desktops and laptops) is continuously declining, Lenovo has already jumped into Smartphone manufacturing. The company was second leading Smartphone vendor in China in Q3 2012.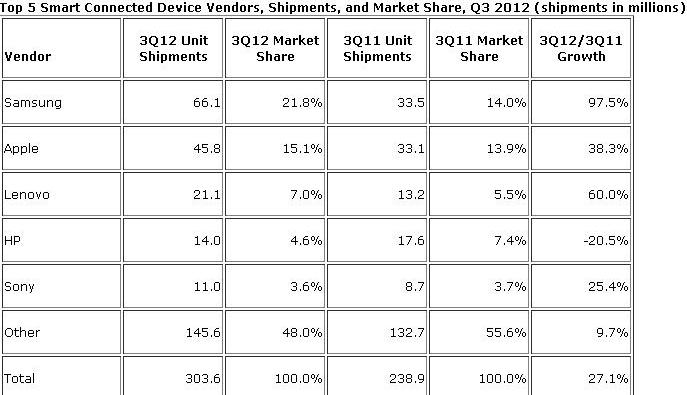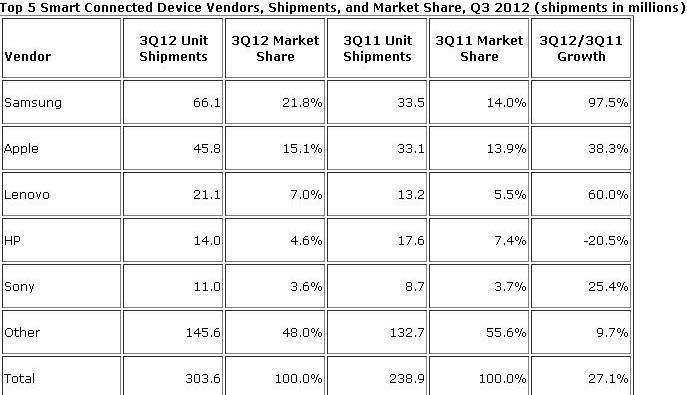 It's pretty much clear from the above graph that Samsung and Apple are arch-rivals in the smart connected device segment. However, Apple is still dominating over Samsung in terms of  ASP (average selling price).
More importantly, the shipments of smart connected device will surpass 2.1 billion units in 2016, with a market value of $796.7 billion. By 2016, PC's combination (desktops and portable PCs) will account for 19.9% of overall smart connected device market, down from 39.1% in 2011.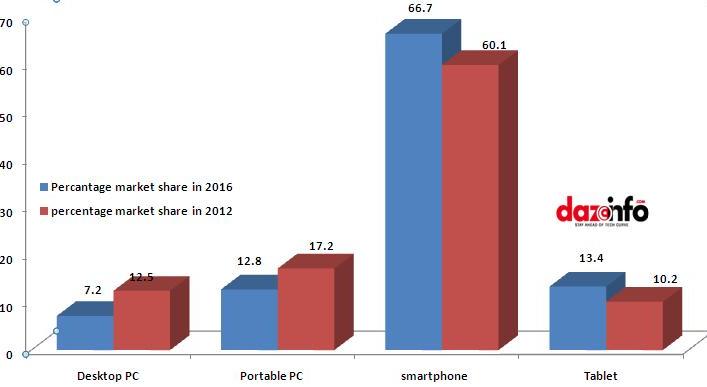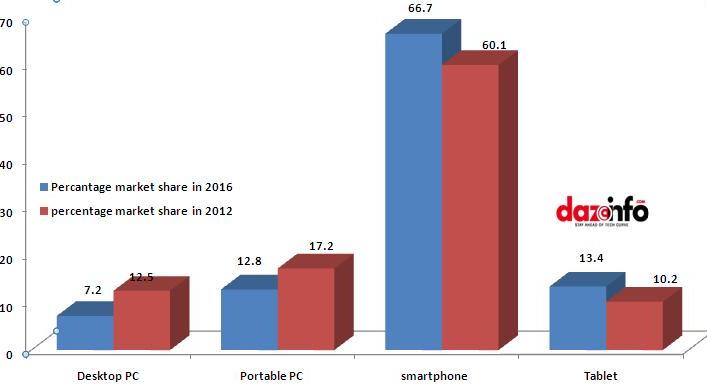 At the time, both consumers and business workers are more likely to have new devices which could do multiple 'smart' works. Also, increasing prevalence of cloud-based services has boosted seamlessly, move from device to device. And this is the reason why Smartphones and Tablets are considered among most preferred product's category. The market share of Smartphone is expected to surge 66.7% in 2016, from 53.1% in 2011. Likewise, Tablet market share is also expected to grow significantly from 7.7% in 2011 to 13.4% in 2016.
As demand of PC devices (desktop and laptops) are mounting down, it's tough for HP to sustain its position in the market. On the other hand, HP has negligible presence in the Smartphone and Tablet space. Even other manufacturers, including Lenovo, Acer, Asus, Samsung and Apple are quite aggressive towards mobile device (Smartphone or Tablets) manufacturing. HP's market share (in terms of device shipments) declined due to its ignorance to understand the consumer's demand for Smartphone and Tablets.