"Google Wallet Card" has now become one of the most popular mode of mobile payments. However, "Google Wallet Card" has confined with some sorts of limitations such as it does not support devices purchased internationally. Besides, it works on 'tap and pay' method for NFC-enabled devices. It means that Android powered smartphones those don't have NFC-enabled chip won't support "Google Wallet Card".
However, recently leaked images are revealing that Google would launch a physical wallet card, called "Google Wallet Virtual Card".  An anonymous tipster has sent the screenshots of unreleased version of the Google Wallet Android application to "Android Police" blog. The images contain details of a "Google Wallet card" which is being designed to be used for Android-powered devices where users would not have Google Wallet's 'tap-and-pay' option. See the images carefully: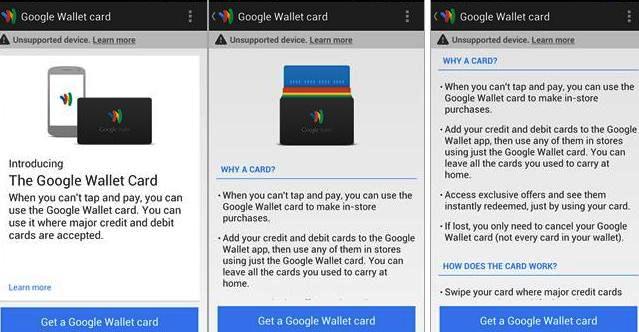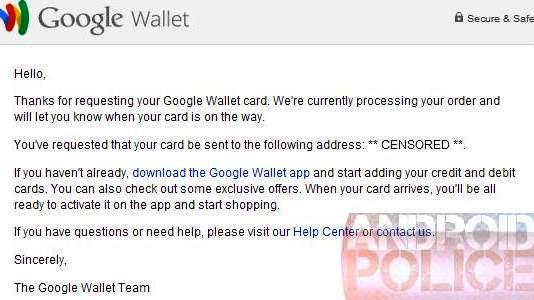 Above, you can easily see a confirmation mail from Google. It's pretty much clear that Google is going to 'spill the beans' something big related to Wallet soon.
Google has clearly mentioned on its wallet help website that only Android-powered devices (with Android 2.3.3 or higher versions) are able to download the Google Wallet app for use with the "Google Wallet Card". Here is the list of eligible Android devices: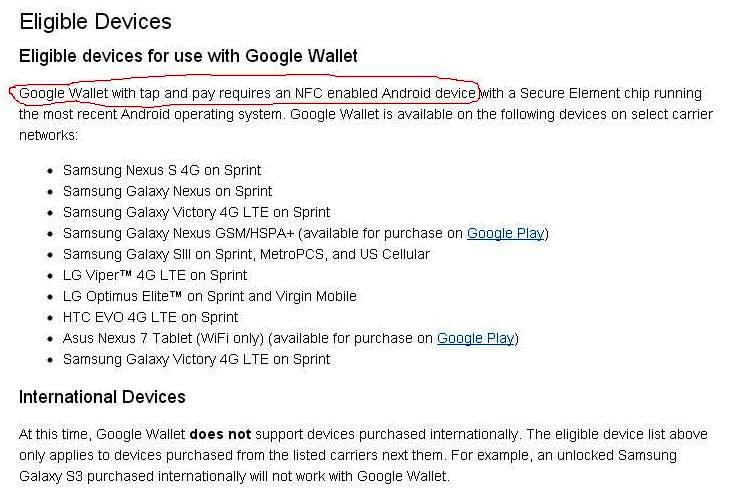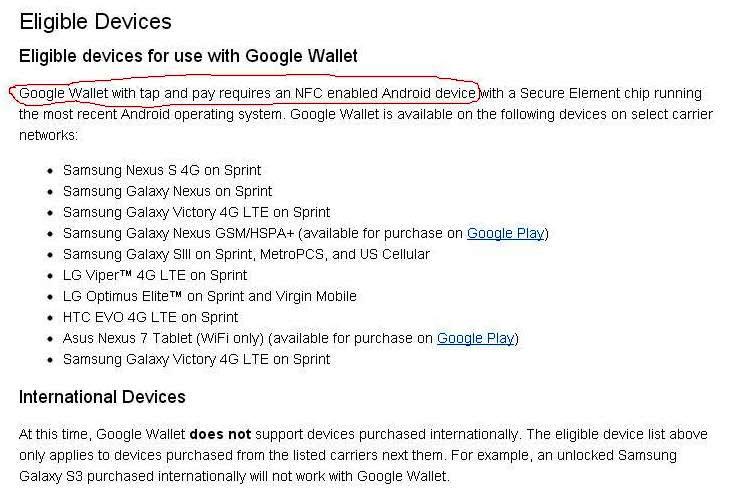 We have highlighted the above image with red mark that demonstrates "Google Wallet Card" works with specific enabled Android handsets at selected NFC-enabled point-of-sales terminals.
Here, the image (below) has been provided for you to see how "Google Wallet Virtual Card" will work: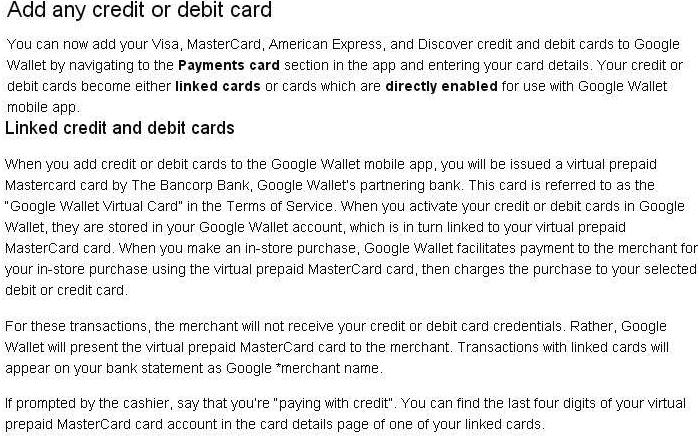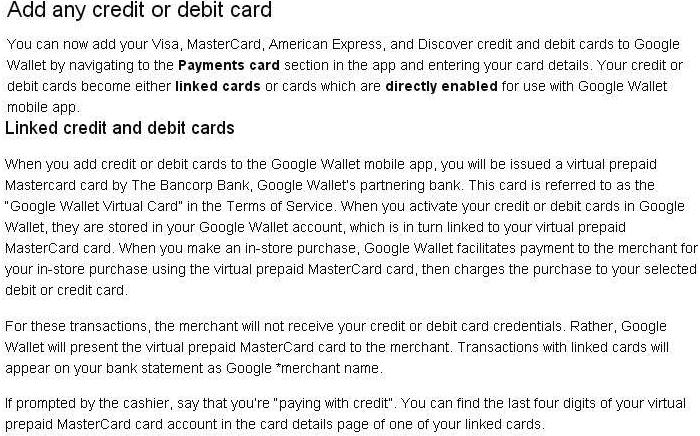 It's clear from the above image that the forthcoming "Google Wallet Virtual Card" would work like a universal card of sorts. However, it's still unclear when Google will officially release its forthcoming Wallet Card, but the leaked images could be 'rose-tinted-glass' for Android fanatics.
So, let's cut to the chase: "Google Wallet Card" is different from the "Google Wallet Virtual Card". Google Wallet Virtual card is being designed to be used as universal card for making payments,  and it only works with contactless payments.
More importantly, you should not be confused with the word "Google Wallet Card" that Google has written on the place of "Google Wallet virtual Card." The "Google Wallet Virtual Card" works at any merchant or seller those accepts contactless payments.
"Google Wallet card" (not virtual card) only works on NFC-enabled Android devices. On other side, "Google Wallet Virtual Card" will work like a regular credit or debit card, and it could be used anywhere where credit or debit cards are accepted. This time, Google is endeavoring to look 'out of box' rather than to rely on 'tap and pay wallet' service. Of course, it will be a magical feature of using phone to everywhere for mobile payments.
According to a recent report, Mobile wallet app, which is being used by m-comnmerce solutions, comes second after credit card . Interestingly, 66.7% of m-commerce solutions are currently using mobile wallet app/web site online mode of payments.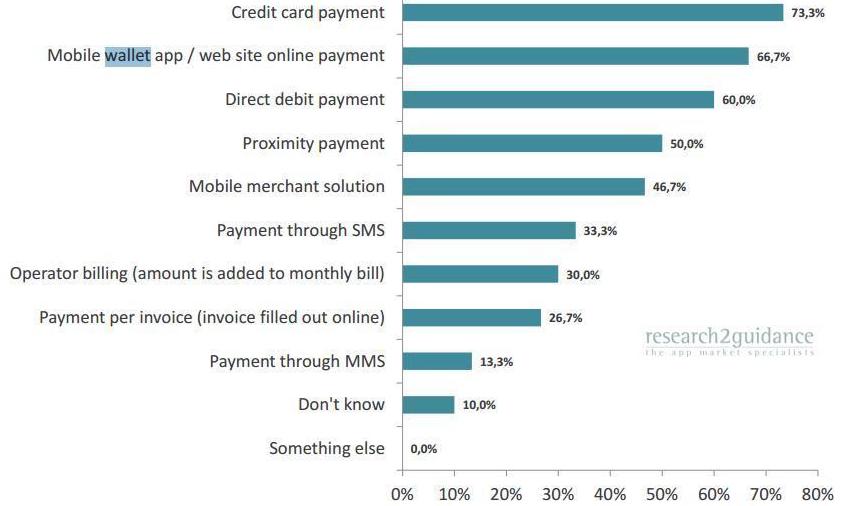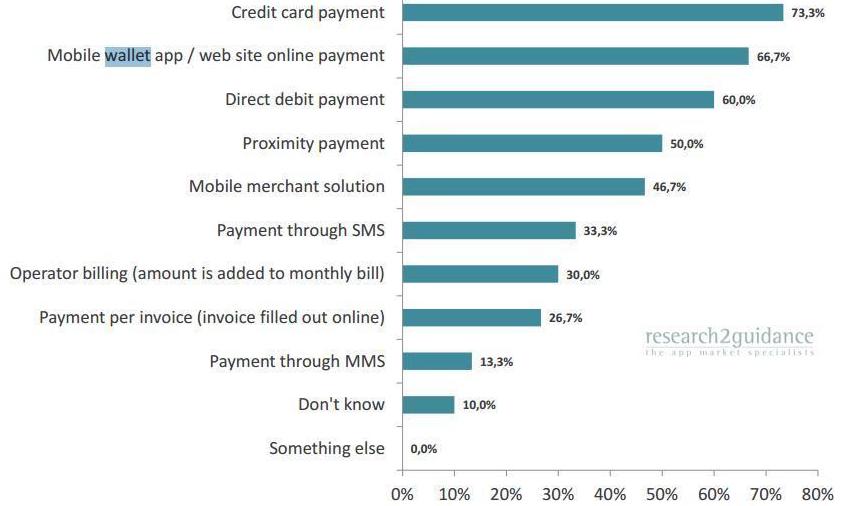 Currently, Apple's iPhone 5 lacks NFC-chip, and detractors lash out the device for the shortage. At present, a slew of high-end smartphones with NFC-chip are avaiable in the market and marketrs are now focuing to NFC device owners. Of course, Google's attempt motivates to non-NFC device owners towards mobile payments.
Would Google ever work for iOS wallet app for mobile payments? It's really difficult to predict because Google has become an archrival for Apple, and iPhone maker does not want to tie-up with the leading search giant for any sort of helps.