Increasing demand of smartphones and Tablets has now become one of the biggest threats for the world's iconic companies including Intel, Microsoft, Google and AMD–they are struggling to maintain consistent revenue torrent. On the contrast, Amazon and Apple have succeeded to generate dollars by leveraging on their mobile platforms.
At present, Apple is struggling to meet the demand of users; shipped 3 million new iPad within three days of its launch and also got 5 million preorders for iPhone 5 in the first weekend of its availability. Meanwhile, Amazon and eBay have made stronghold among consumers through mobile devices; Amazon is offering Kindle Fire Tablet at very affordable price, whereas about 800,000 shoppers already made their first-ever eBay purchase through their mobile devices.
Google's Q3 2012 Earnings:
Google reportedly announced consolidated revenues of $14.10 billion in Q3 2012, showed a 45% Y/Y growth. Its GAAP operating income for Q3 of 2012 was $2.74 billion (19% of total revenue), down from $3.06 billion (31% of revenues) compare to the same quarter of the last year. Besides, GAAP net income in Q3 was $2.18 billion, up from $2.73 in the same Quarter of the last year.
On the other hand, Non-GAAP operating income in Q3 2012 was $3.80 billion (27% of all revenues), up from $3.63 billion (37% of revenues) in the same quarter a year back. Non-GAAP net income in Q3 2012 was $3.01 billion, down from $3.18 billion in Q3 2011.
Of course, Google operating and net income (GAAP and Non-GAAP) declined considerably Y/Y in Q3. Three main reasons that affected the search giant's quarterly earnings were: First, Motorola's acquisition added 20,000 more employees to Google that increased amortization expenses to $317MM from expected $197MM. Secondly, Motorola's losses were huge compare to Google's own. And More importantly, average cost per clicks (related to ads served on Google Sites and sites of network members) plummeted approximately 15% Y/Y in Q3–and about 3% Q/Q in Q3 2012.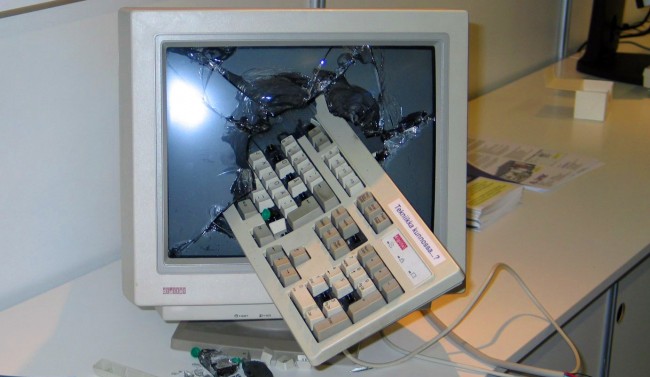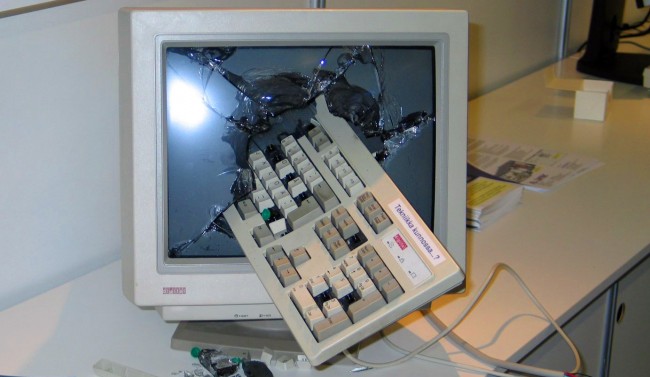 The condition of Microsoft was almost similar of Google–a decreasing demands of PC in matured markets affected Microsoft's core business.
Microsoft's Q1 2013 Earnings:
Microsoft reported a GAAP revenue of $16.01 billion for Q1 of the fiscal 2013 (quarter ended September 30, 2012), down from $17.37 billion in same Quarter of the fiscal 2012. Its operating income (GAAP) also dropped to $5.30 billion in Q1 2013 compare to $7.2 billion of the same quarter of the last year. Diluted earnings per share for Q1 in 2013 was $0.53 per share.
We have already explained how Intel is uniformly losing its grip on market due to arrival of high-end smartphones and tablets day-by-day.
Intel's Q3 2012 Earnings:
Intel reported a revenue of $13.5 billion (GAAP) for Q3 2012 that was almost flat compare to the previous quarter. In addition to this, its operating income was $3.8 billion–which was also flat compare to the previous quarter. Currently, Intel is struggling with less than 1% market share in smartphone segment.
Bottom Line:
It's pretty clear that the conditions of the tech giants (Intel, Microsoft and Google) were not up to the mark in Q3 2012 (calendar). On the contrary, prevalence of smartphone and Tablets are uniformly clinching PC markets quarter-over-quarter. Like Google, Intel and Microsoft, AMD's condition is also not well– it recently announced to cut 15% of its staffs (more than 1,600).
However, Google's scenario is somehow different than others; Google's Android is leading in smartphone segment in terms of shipments and it has already launched Nexus 7 Tablet in the market. Undoubtedly, Google could leverage on its integrated hardware and software ecosystem to make strong presence in the market and also, it will endeavor to frame an effective ad module for mobile platform to generate hoard of cash.