As usual, here is another rumor about the upcoming iPhone 5 specification, video of iPhone 5 front panel and 'possibly' a correct release date. And, let me tell you, I just want to put it straight as every site has started claiming to grab some or other inside information, leaked video or parts snaps about Apple iPhone 5 now. Though, all such information is enough to excite people – atleast millions of die-heart Apple fans and tech geeks. However, none of the site is guarantee authenticity of the information of iPhone 5
iPhone 5 Specification:
GSMArena has come out with a list of iPhone 5 specification that looks like an official and authenticated release. But still there are few aspects in the list which is over shadowing the authenticity – specially the screen size. The list claims that iPhone 5 is going to have standard 4-inch screen with 12 mega pixel camera. I can still live with the camera specification but screen size with slightly old fashioned 4-inch will really disappoint – though its bigger than its predecessor. And, if this is true, either Apple should have some mind-blowing idea and justification behind that or it could massively disappoint many of the smartphone users – when Samsung is betting big on larger screen smartphones having screen size of 4.3 inch or more.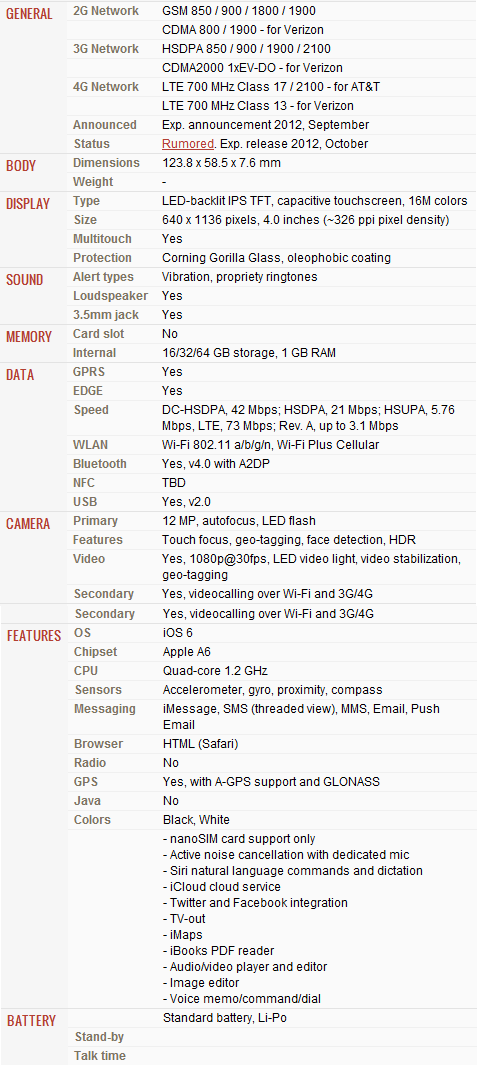 iPhone 5 Front Panel Video:
We all know that Apple major production house of iPhone Foxconn is in Chine. A Chinese blogger macotakara has released a video claiming it to be the front screen of upcoming iPhone 5. Though, there is no additional information here but if I believe on this video, then I must say that GSMArena will have to refit its stats that claims the screen size as 4 inch. Have a look :
iPhone 5 Release Date
This is the only piece of information that looks more authentic and somewhere close to Apple's plan. Most of the sites/blogs have claimed the release date of iPhone 5 as either 12 September or 21 September. In fact, we also told you – and still betting – that Apple could launch iPhone 5 on 21 September few weeks back. Apparently, here is some twist now; Apple could possibly announce the iPhone 5 on September 12 setting the sales kick-off date as September 21st.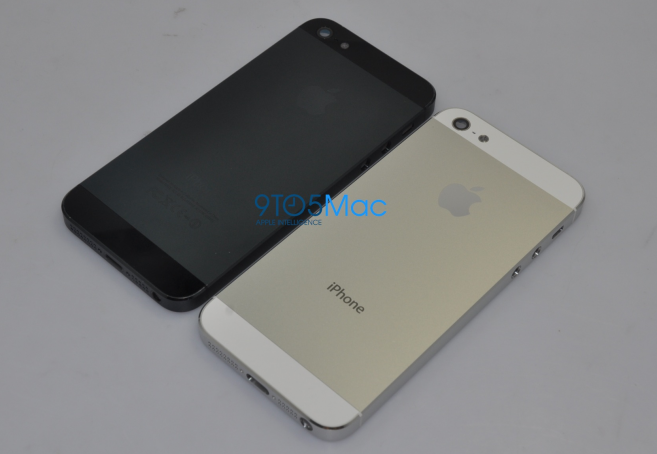 In any of the cases, the difference of 9 days are not going to much difference as Apple always – intentionally or unintentionally – take 4 to 10 days to get iPhone on sales shelves. However, the pre-booking could start immediately after the announcement.
By the way, if you are among of the prominent follower of iPhone or die-heart fan of Apple, you may love to see the growth of iPhone in last 5 years.
Image Credit: 9to5Mac