Google Nexus 7 is talk of the town these days. Since the launch, the 7-inch Android Tablet has already scored the sales numbers which has turned out to be a challenge for Google. As a result, Google has suspended taking any new order of Google Nexus 7 indefinitely. Though, Google Nexus 7 is running on Android 4.1 with high performance quad-core processor and 1 GB RAM, company has tagged it with lucrative price of just $199 onwards, resulting in massive adoption and demand.
Many of my friends have already either stocked it or managed to grab it through pre-order booking and mark it a great value for money. However, I feel to take a little diversion from their thoughts and excitement only to hold my horses – I still feel that Google is trying to play smart and probably trapping the users in Android ecosystem.
Honestly, I see no foul in Google Nexus 7 price which is quite  attractive and lure people to pocket it but, at the same time, there are many facts – hidden – which users overlook while shelling out their hard-earned money. Here I have charted out top 3 reasons, which makes me reluctant towards Google Nexus 7 – at the moment.
Google Nexus 7: No Rear Camera
Most of us use 7-inch Tablet as their 'complete' mobile device. Beyond browsing, it's always easier to carry a device which can function as MFD ( Multi-function-device). Camera in mobile phones has become an essential part of the life. And, holding a 7-inch Tablet doesn't make any sense of having another mobile phone just for calls. And if the replacement is there, then a mobile device without rear camera will make you paralyzed. Therefore, the absence of rear camera in Google Nexus 7 drags-down the purpose of multi-function device significantly.
Google Nexus 7: No 2G/GPRS/EDGE
Though, most of the users prefer to have Wi-Fi enabled Tablet rather than cellular network powered device, but for a 7-inch Tablet – which could also be considered as a genuine replacement of your mobile phone – having no 2G/GPRS/EDGE network connectivity just pull down the complete charm of ownership of Google Nexus 7. The dependability over Wi-Fi chops down the usability of the Google's baby significantly and in many countries – which are still lagging with infrastructure openness support – it's a dead baby.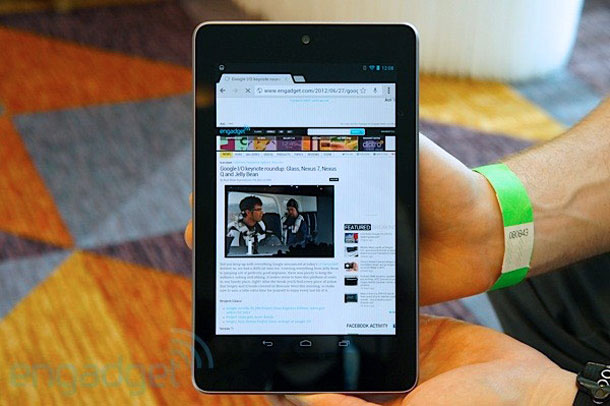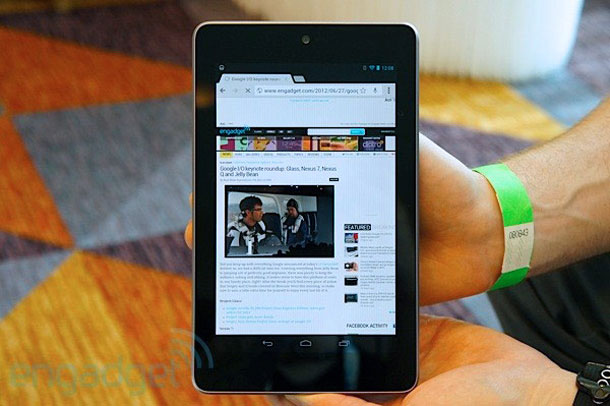 Google Nexus 7: No Memory Card Slot
With the revolution in internet space, there have been left no boundaries of data accessibility and data dependability. People are relying more and more over digital content than ever before. In all such scenario holding a mobile device with just 16 GB max storage capability ties you up tightly for digital data handling and storing. Though, many will cross-question this though in the wake of cloud-storage capabilities like "GDrive" and "DropBox" but there is no free lunch in this world and all such top-ups are at additional cost.
There are few other factors also, like unavailability of Video output ( many people prefer to pay game on big screens by connecting directly to TV) and No Flash support ( remember there is still plenty of flash file over internet still) , which are legitimate aspects to consider before your burn your money for Google Nexus 7.
Despite of all above, Google Nexus 7 does hold many great features and functionality which none other Tablet offers currently. Features like NFC, Google Wallet and – most important – Android 4.1 support at this cost. But in the wake of iPad Mini release date rumors, which is just around the corner, I would prefer to wait and watch as Apple iPad Mini is also rumored to float in the price boat identical to Google Nexus 7 and Kindle Fire. And, if Apple really makes it happen, then I may see many reasons to ditch Google Nexus 7. If Apple stays intact with Rear Camera and 3G Support, besides its great display and latest iOS support, it would be a better bet worth $200 than Google Nexus 7.
Image Credit: Engadget