At present, China and India are holding the 1st and 2nd position respectively, pertaining to the category of highest population and also the rising Asian countries. In Asia, these two countries are most active on internet usage.
Users in China:
The Chinese are active on internet usage, which is more than half (513 million) of the total internet users in Asia (more than 1 billion users). 7 out of top 11 websites in Asia is in China, which is also responsible for high internet penetration.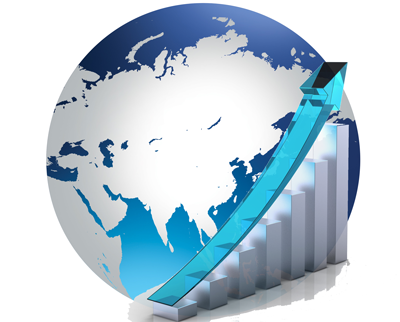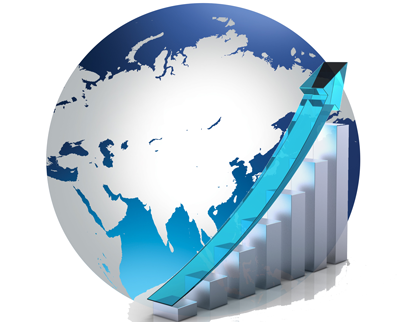 China banned some of the reputed companies like Google cloud storing system, Twitter, Facebook etc (Great Firewall). The Chinese websites like Baidu, "QQ", Pengyou, "Sina Weibo", Qzone, Ren Ren, Kaixin etc are dominating the Chinese internet world. It can also be said that some of these sites are the alternatives to Google, Facebook etc. "Sina weibo"- having the highest number of users (in china), has over 300 million active users, who update 100 million posts per day. Social networking site QZone has more than 200 million users in China. And other non Chinese companies are eager to do expand their market in China.
Users in India:
India is having more than 121,000,000 internet users who are constantly in touch with the internet. After China, India is the 2nd top most position of highest number of internet users, followed by Japan with 101,228,736 number users in Asia.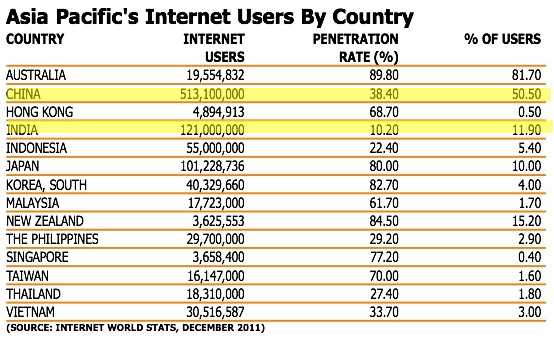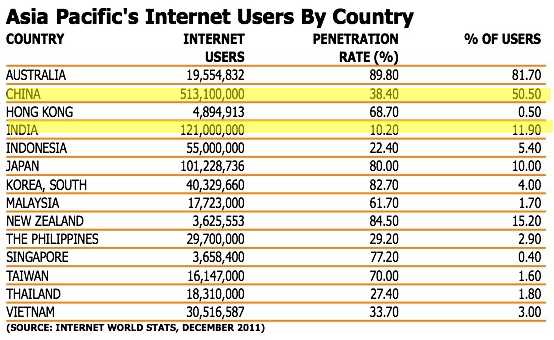 Social Networking sites like Facebook, LinkedIn, Twitter etc are widely accessed in India. Indian users access social sites like LinkedIn with over 15396526 users and Facebook with over 49809660 users. India is 2nd in LinkedIn and 3rd in Facebook, Globally. And the number of users engaged with the internet in India are expected to grow gradually in the years to come.
Which is why many companies are eyeing on Indian and China to expand their business. Both the countries has the potential to welcome more and more new business, especially in India (developing country).Both the countries are having a great scope for the foreign companies to do more marketing. But companies might want to extend hand for business in India as it might be little risky to business when compared to other countries.