It's true, the success or failure of product depends upon marketing strategies of manufacturers. I accept, the quality of product plays vital role to impress consumer, but sometimes a considerable number of products remain unknown due to poor marketing campaign. In this context, we might take an example of Xbox 360. For the promotion of its game console, Microsoft invested millions of dollars on ad campaign and also included a 30 minutes special on MTV.
Recently, Microsoft predicted to sell few million of its new keyboard equipped Surface Tablet in upcoming years. Surface Tablet could be considered as a modified mobile computer having Windows 8 OS, which integrates two platforms (Tablet and PC). In other words, the Tablet could decrease dependence upon laptops. Then, what should we think about its hardware partners? It's clear, by making dent into hardware segment, Microsoft is trying to compete with its traditional partners like HP, Dell, and Acer.
I think, Surface Tablet (for Windows RT and Windows 8 Pro) could lure laptop users due to tantamount features on both platforms (Tablet and laptop). Microsoft needs hardware partners, but, it's not necessary that its partners will need to have the company's accompaniment. It's very tough for Microsoft to compete with Apple in the Tablet segment.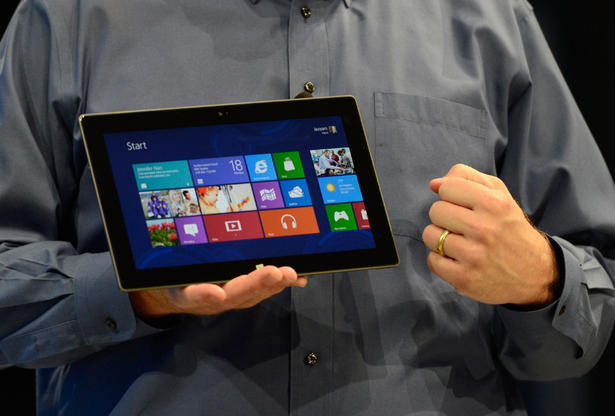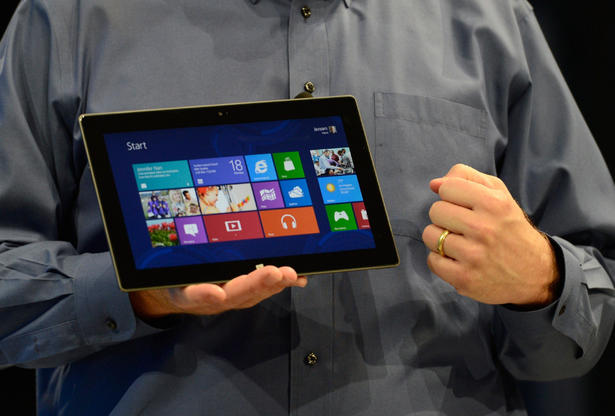 Windows Phone 7 has been considered as one of the failure OSs. Despite of teaming up with Nokia, the OS is still unable to entice a notable number for users towards its platform. On the contrary, its PC partners (like Samsung) are more focused towards Android platform.
In the context of Surface Tablet, Microsoft is confident with the success of Windows 8 based device. But it seems, Microsoft is not expecting too much from its innovative Tablet. That's why; Microsoft is expecting to sell just few million 'Surface Tablet' in coming years, while on other hand, it's expected that Apple could sell over 30 million iPads by the end of this year.
I agree, Microsoft has years of experiences in hardware manufacturing, but Tablet production is different thing. Initially, Microsoft didn't launch Xbox 360 with the intention to defeat Nintendo and Sony. The leading software saw an opportunity of gaming console in emerging markets and later, several years' hard work, it succeeded to manage its position in the market.
However, the company failed to prove itself with Zune (vulnerable  MP3 player). Microsoft succeeded to achieve its goal with Xbox 360 due to its broader market strategy, but it failed with Zune, due to unclear strategy. On the contrary, Apple sold millions of iPod due to its better quality and proper marketing strategy—iPods were faster, smaller and more efficient than Microsoft's MP3 players.
But in the case of Surface Tablet, Microsoft has not spend a huge on its ads campaign. But here, Microsoft has taken a support of media to hype the device as one of the innovative products. However, Microsoft has targeted to specific customers, businesses and professionals. The device has been designed by keeping businesses and professionals in the mind and Microsoft has endeavored to implement whatever they require. It's pretty clear, the Tablet isn't for price-sensitive users, but for those who do not compromise with the quality.
Microsoft's strategy is still unclear towards its Tablet. Google has just launched its Nexus 7 Tablet in the market for $199 with maximal number of features. Indeed, Google Nexus 7 Tablet is outstanding and it's considered as the best Tablet among 7-inch category. Really, Microsoft needs to be aggressive towards its Tablet business.