At present, there's a buzz around about the Microsoft "Surface" Tablet. Indeed, it's interesting to know that the world's largest software giant could not rescue itself to move into Tablet quagmire. Now, professional and businesses are more relying on Tablets for their pre-requisites. A market research analysis firm–IDC– has recently released a new study report, in which, it has mentioned that Tablet shipments could reach 107.4 million units this year. However, the firm has mounted up its previous global Tablet shipments forecast, estimated 106.1 million for this year, due to an extensive demand of Tablets in the Q2 of the fiscal 2012.
Undoubtedly, Apple will dominate Tablet segment in terms of shipments this year. Alone, Apple's iPad will account 62.5% market share in 2012, up from 58.2% in the last year. On the other side, Android market share is expected to be declined from 38.7% in 2011 to 36.5% in 2012.
In addition to these, the firm has also amended its forecast for 2013, which is expected to be 142.8 million units, up from 137.4 million (as previously estimated for 2013). By 2016, worldwide Tablet shipments will reach 222.1 million units—really it's an astounding figure.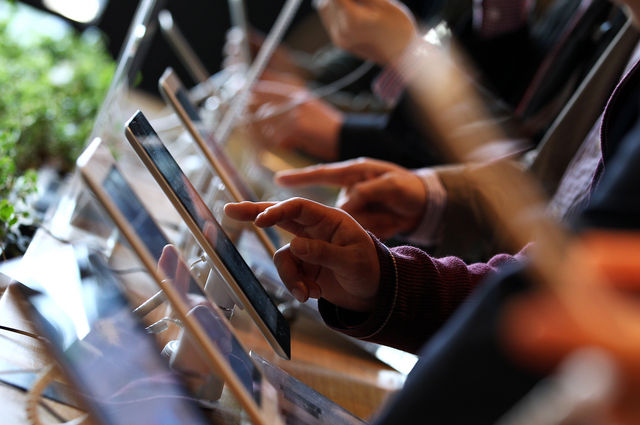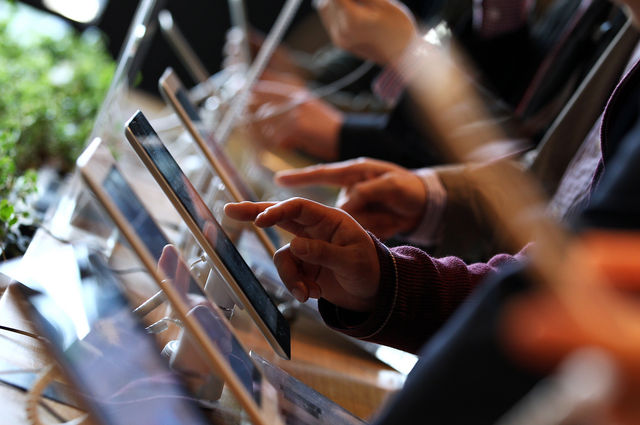 Research Director for Mobile Connected Device at IDC—Tom Mainelli—said, "Demand for media tablets remains robust, and we see an increasing interest in the category from the commercial side. We expect pending new products from major players, increasingly affordable mainstream devices, and a huge marketing blitz from Microsoft around Windows 8 to drive increased consumer interest in the category through the end of the year."
One side, where Apple is gaining market share in the Tablet segment, while other side, Tablet market share of Android and BlackBerry are declining. The demand of BlackBerry's Tablet is expected to be slipped from 1.7% to 1% at the end of this year.
In March of this year, Apple released high resolution retina display third generation iPad with 4G capabilities, which was succeeded to entice a significant number of users worldwide. Besides,  the company has also reduced the price of its iPad 2, starting from $399, in order to make its penetration among price sensitive users.