In the busy Modern world, Videos always steal the show. People are more engaged to websites where there is easy to understand materials like videos and images rather than the long and boring content. Websites providing only content preview are more likely to drive away the users from the websites.
For example, you should wonder why people are more eager to learn anything more on YouTube, because videos speak louder and generate more CPM than mere content alone.
How Wibbitz works:
A new Start-up company called "Wibbitz" is on its innovative way of converting your text-based contents into highly interactive videos by few clicks. It analyses the overall content (uses semantic text analysis), articles or blogs and understands what it's all about and summarize the content.
Later it's converted into a visual clip by choosing the best match visual images and voice is added over the content, which gives a fantastic lean-back experience of the whole content and engages more users to websites. The videos can be edited before it is published and can be updated in the future. You can have a quick peak at the strong demo by Wibbitz.
Cool Features:
Due to the huge rise in smartphone and Tablet users globally, now the videos are built using html5 by Wibbitz. So these videos can be seen in devices like PC, Tablets, Smartphone and Smart TV as well. Contents are converted into videos in only a couple of seconds. It's an easy way to engage more audience to your website and increase revenue. These videos can also be shared on Facebook and Twitter.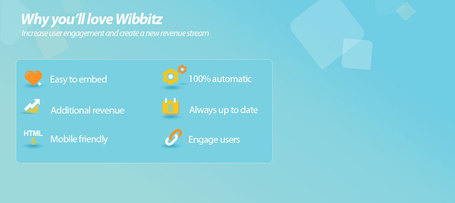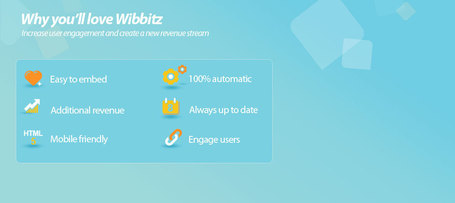 Future of Wibbitz:
This technology will be very useful to engage more people in the fields like
Education
Brand Advertisement
News
Websites
About Wibbitz.com:
The CEO and Co-founder of Wibbitz, Zohar Dayan should be proud of launching this start-up company in Israel with the best team of 5 members. It's not a bad idea of raising $2.3 million, which was invested by Li ka Shing from Hong Kong based ventures. According to a video in beet.tv, Zohar said:
"We charge the websites per usage and we don't do any kind of "rev share". We think that the websites should keep its own revenue. We take a certain charge on CPM on our videos. So the more the website uses the videos, we get a certain amount of fee per usage. We got over 1700 beta users right now and over 7000 web signed up to the platform"
Following is a video about the working of Wibbitz:
http://www.youtube.com/watch?v=4HkfJwqv0uI