Undoubtedly, Apple's iPhone 4S has revolutionized the world, despite of this,  it has failed to make its penetration in Indian market. The reason is quite obvious that the device is too expensive in the country and majority of folks cannot afford to buy the device. In earlier, it was expected that iPhone 4S'  Siri –a voice recognition app— was not suitable for India's 3G networks, however, the device was declared to be launched across the country after subtle investigation.
In addition to these, the device faced numbers of serious challenges such as folks complaint that the device was unable to understand the Indian ascent and drainage of battery another issue. However, there are some other drawbacks of the device– which I have mentioned earlier. Anyway, the induction of Siri in the market started a new chapter for marketers to work on voice intelligence apps, and consequently, numbers of projects haves been identified worldwide on this–including "Assistant" ( a voice recognition project by Google) and Voice Answer.
Today, Micromax's "Hepsibah Rozario" said to Dazeinfo Inc that the world's 12th largest mobile handset manufacturer has planned to launch A50 Ninja–which comes with an Artificial Intelligence Speech Handset Assistant, "AISHA".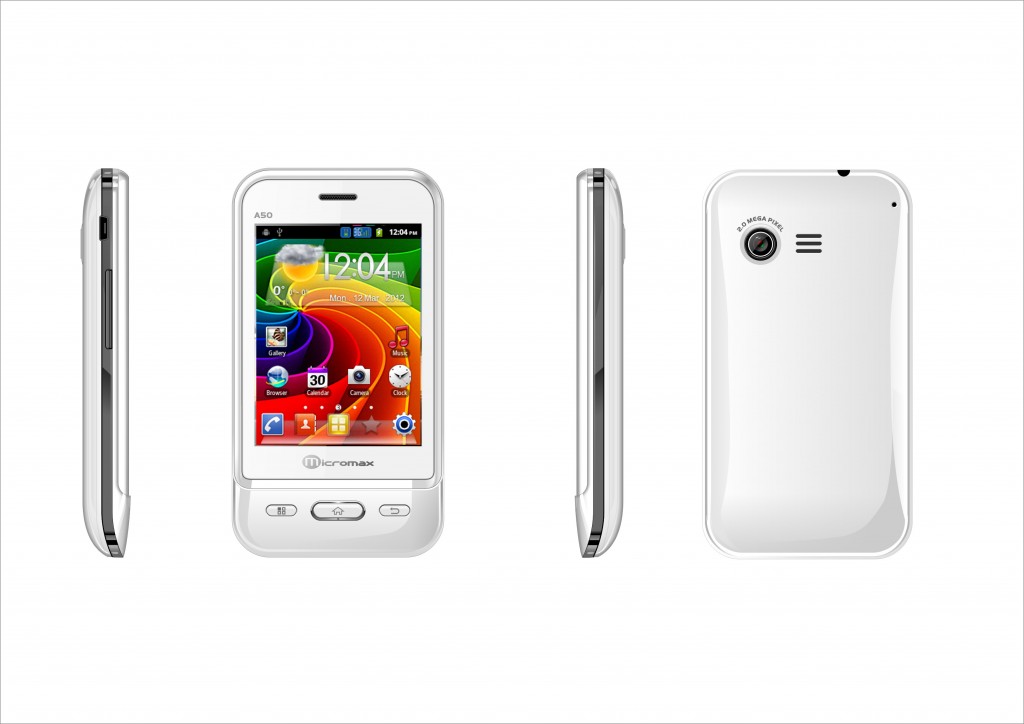 The device is priced for just RS 4,999/- by keeping an average middle class of India in mind, and definitely, it will come in budget of majority of Smartphone enthusiasts across the country. Micromax has finally deputed A50 as successor of its Superfone portfolio. The latest handsets will be powered by Android 2.3.6 (Gingerbread) version with a processor speed of 650 MHz. The device will have 7.9 cms multi-touch capacitive screen for providing seamless experiences to users. The device will also have dual SIM with 3G compatibility, Wi-Fi, Bluetooth and GPRS connectivity. In addition to these, the device will support 32 GB expandable memory storage, however, device has just 2 MP rear camera.
Foremost important paraphernalia is here that the Micromax is offering a new innovation to users in the form of AISHA—as a voice recognition tool. Users can access Google search, know phone status, movie reviews, view stock market details, know horoscope, read news of desired locations, make languages translation and more numbers of recipes through AISHA. Besides, AISHA will also let you to inquire date and time,  missed calls, weather conditions and send messages.
Like Siri, AISHA is a voice recognition interactive application which is potentially viable to interpret the word into the action at the real time. For an intelligent and immediate response as well as smooth functioning of AISHA, Micromax has tied-up with numbers of Indian portals such as Timesjob.com, simplymarry.com and more.
Micromax has endeavored to create an innovative product in order to contend upcoming products and existing products, which are being created by different manufacturers, in the market. Presently, the Indian market is dominated by Nokia mobile handsets, followed by Samsung and Micromax. However, Micromax is currently at the number third position in Indian market, but a continuous decline of Nokia's market share across  the world is boding a good future for the Indian mobile handset giant. In India, Apple is still seeking for the market, which has been squashed by cheap Android Smartphone.
In India,  over 11 million Smartphones were shipped in the entire last year, and marketers are expecting more this year. Presently, numbers of players such as RIM, Google, Nokia, Samsung, HTC, LG and more are more focusing on the Indian market. In India, one thing is quite clear that users are more sensitive towards low-priced smartphone (with maximum features) what Micromax is offering now.
I think, Micromax's A50 could dominate over Apple's iPhone in two aspects; first, the price of A50 is economical, on the contrary, the price of iphone 4S is quite high–even more than the yearly income of majority of folks. Secondly, the big issue is with Indian ascent, and I think, Indian manufacturer could understand it very well than Apple. However, Micromax is teaming –up with numbers of players in the market in order to provide a better users experience.
In  addition to these, Micromax has currently a strong penetration in the rural as well as in the Urban areas of the country, but Apple has confined to only metropolitan cities. At present, none of the manufacturers are offering such voice recognition apps in their devices except Apple in the Indian market.
Apple's iPhone 4S was most preferred Smartphone in the last holidays season across the world due to its integrated voice recognition app. Presently, users are more interested to interact with voice recognition app which Micromax is offering at the nominal price. The company has properly equipped the device with numbers of features, which are really outstanding. Indeed, Micromax seems aggressive this time and wants to clinch majority portion of the Indian market.