Its news of joy for all Myspace fans and users as company user base has surged up to 25 million registered users.  Myspace has said that in last one month 1 million new users are added to make it user base more strengthen. Adding further company has also said that since its tie up with its social networking rivals Facebook and Twitter its daily signed up had increased to 40,000 people a day.
 "The numbers tell an amazing story of strong momentum and dramatic change for Myspace". "And the 1 million-plus new user accounts we've seen in the last 30 days validates our approach", as said by Tim Vanderhook, Chief Executive of Myspace.
It's well known that few months back Myspace was sold to Specific Media and Justin Timberlake for a mere of $35 million by News Corp. who had acquired Myspace for $580 million in 2005. At the time of acquisition, Justin Timberlake promised to up lift the condition of ailing social networking site which apparently being visible now.
Myspace which was once the heartbeat of internet users had slumped down badly from the top spot after the induction of Facebook in social networking market.
To stay competitive and in competition MySpace transformed itself into an online music network site last year. Currently, Myspace has the biggest collection of free online music ahead of Spotify and Deezer. It has a music catalogue of 42 million songs in the U.S.which is comparatively higher than Spotify that has music catalogue of 15 million songs.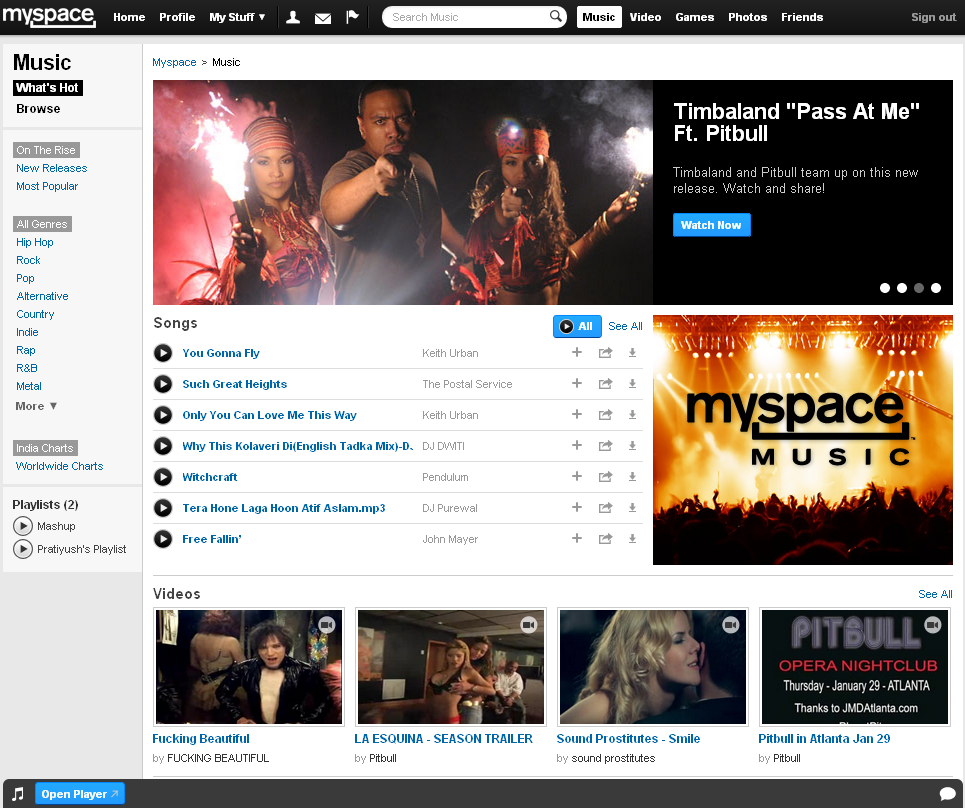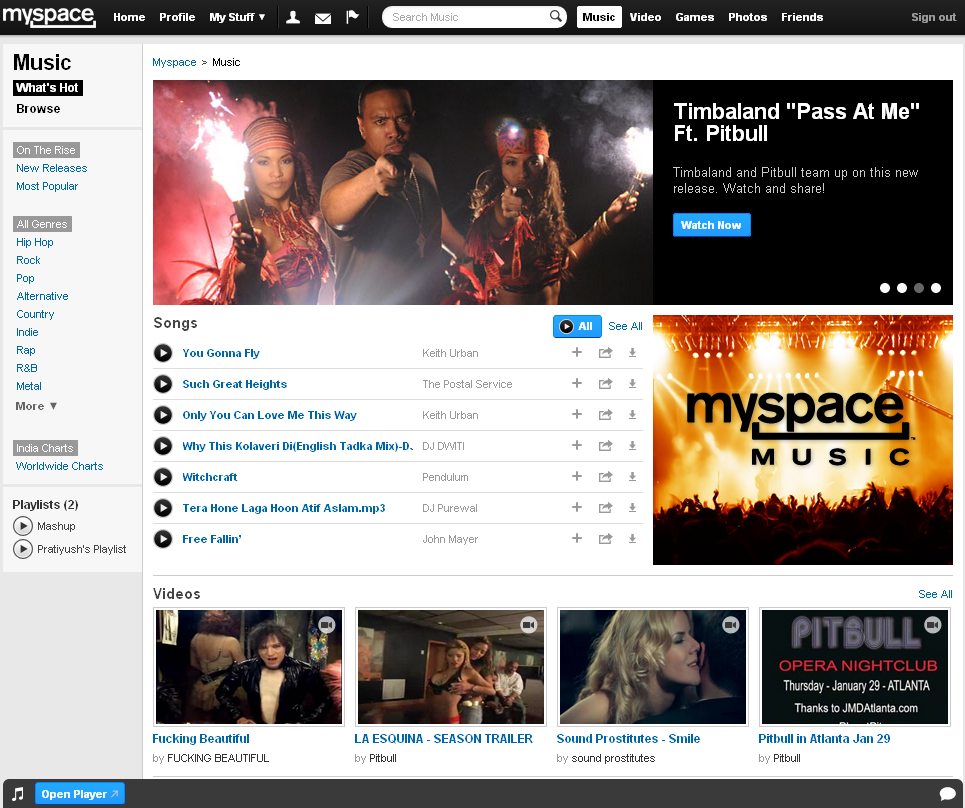 Interestingly, Myspace, with user base of 25 million, has 19 million unique visitors in a month which is comparatively higher than Google+ – user base of 90 million -that has recorded 18 million unique visitors per month.
One will be surprised to know that after the tie up with Facebook its monthly active users has jumped from 900,000 monthly visitors to 1.6 million.
Eventually, Myspace has also announced that it's planning to launch Myspace TV by the spring of 2012 to compete with Google TV, Apple iTV and Sony TV in television market.
Myspace returning back from trauma could be a sign of uneasiness for social media giants as it holds the experience and huge database of users who were once actively associated for all their online social activities.
(Source: – Guardian)