Android, Google's revolutionary mobile OS, few years before created totally new gaming standards for mobile platform and now with the announcement of gamepads for Android smartphones and tablets, a new era of hardcore mobile gaming will begin. Though there are many smartphones and tablets present at the moment which have amazing hardware specification like dual-core processors, 1GB RAM and high performance GPU but without gamepads, these smartphones are like soldiers without their weapons. Sony Ericsson's Xperia PLAY was the only smartphone which had integrated gamepad and was the only official gaming smartphone for android platform but now Fructel is going to launch Gametel Gaming Controller which will support both Smartphones and Tablets.
With the support for latest HTML 3D gaming plugins, OpenGL and DirectX 3D , graphics of the games available in android platform is no less than those available in mobile game consoles like Sony PSP,Nintendo DS and many more. Game titles like Pro Evolution Soccer 2012, Need For Speed Shift, Assassins creed, Asphalt 6, N.O.V.A, Modern Combat 2 etc. have amazing graphics, crystal clear visual effects and are already available in android platform. Companies like QualComm, Nvidia etc have already announced their next generation chipsets Snapdragon S4 and Tegra 3, for advanced mobile processing and completely new gaming experience.  Now with the release of Gametel game controllers the combination of Android OS,powerful multi-core processor, sufficient RAM,high performance GPU and Gamepad, a new hardcore mobile gaming platform will be introduced in the market.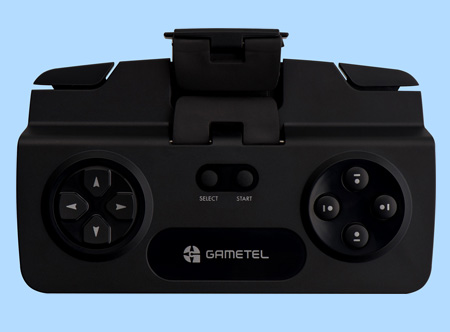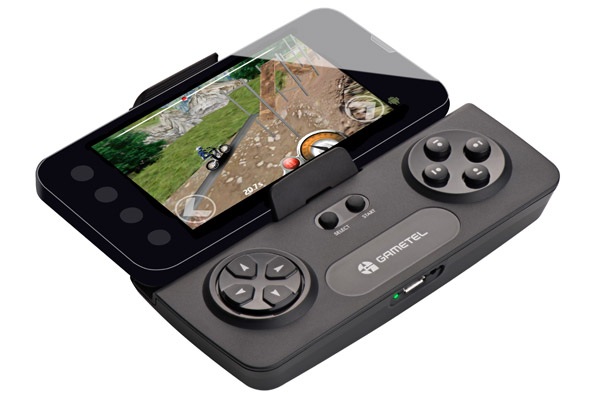 Gametel Game Controller or this gamepad features a traditional D-pad for direction controlling of the characters, four A,B,C,D buttons and shoulder buttons just like Sony PSP. This gamepad can be connected to your android device via cable or through Bluetooth connection. It will be supporting almost every android dwevice ruuning on Android Eclair or later. According to Fructel, Gametel game controller will have battery life of about 9 hours which is enough for serious gaming. There is no confirm release date of Gametel gamepad from Fructel but this device will be available in the market in Q1 2012 and will be priced approx. $70.