Salary hike in IT sector of India looks quite satisfactory. Indian professionals working in the IT sector who have expressed their anguish at getting less than 5% pay hike and in many cases, even no hikes at all in the recent past, finally have some reason to cheer about.
After a dismal 2018 which saw only a 6-8% salary hike in the IT sector (as per National Association of Software and Services Companies, Nasscom), IT professionals in India can look forward to 8-10% increments this year.
Owing to the excess supply of manpower with generic skills, the entry-level salaries in the IT sector have stagnated for almost a decade now. The trend led some techies to social media to vent their anger over the treatment meted out to them by employers, last year.
However, growing demand for skilled personnel in emerging segments like artificial intelligence, machine learning, cybersecurity, blockchain and robotics augurs well for IT professionals now. IT professionals in India can now look out for better packages at entry level and better increments as compared to the previous years.
Pay Hike In IT Sector in India: Dismal 2018
After witnessing a sudden boom in demand in its nascent years (the early 2000s), the IT sector in India seemed to have reached a plateau stage. Running on tight increment budgets, even the top recruiters like Tata Consultancy Services (TCS), which had become the first Indian IT company to cross the $100 billion market cap, had managed to eke out a meagre 2-6% salary hike to its employees last year.
A huge glut of so to say 'trained professionals' gave the recruiters in the IT sector ample negotiating and arm-twisting power. Since the said professionals were easily available in abundant numbers, recruiters were not afraid of not getting enough people to join them or being able to replace them with lower cost persons.
Hikes below the industry standards might be overlooked or perhaps even justified occasionally. Particularly if the company is going through a rough patch itself. But the fact that no one at the higher levels even bothered to communicate no or negligible hikes to the employees saw their morale dipping to an all-time low.
Salary Hike In India IT Sector 2019: Satisfying Enough?
Things are however beginning to look up. After a dismal 2018 which saw only a 6-8% salary hike in the IT sector (as per National Association of Software and Services Companies, Nasscom), professionals can look forward to 8-10% increments this year.
"This year would see increments of 8-10% across the IT industry, but talent in niche technologies may get almost double the increments of an average performer," said Sangeeta Gupta, senior vice-president, Nasscom.
The bottom line here is 'talent' and 'niche technologies.'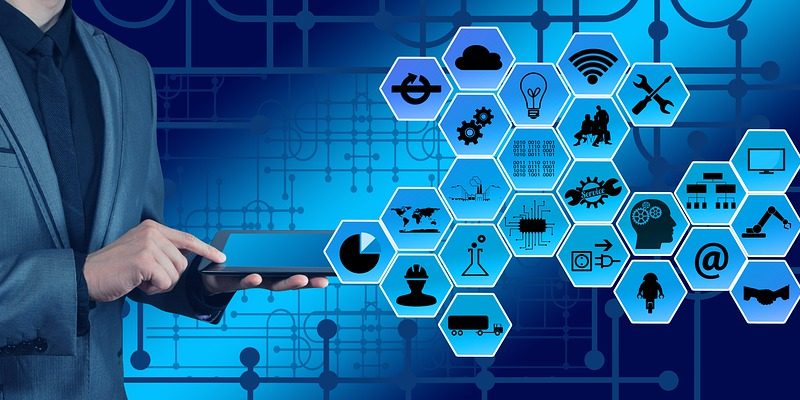 Experts and recruiters both concur that there is no pace for mediocre in this highly competitive industry and also that there is leg space enough for those with specialized skills which are in demand at present.
Top performers particularly in highly sought after areas (like AI, ML, cybersecurity and blockchain which are beginning to make their presence felt) can hope to wriggle out pay hikes to the tune of 20%, according to the latest report by human resources consulting firm Mercer and Aon.
All this while, increments in the remaining sector are expected to hover around the marginally higher 10% figure.
"The business outlook exhibits an upswing driven by a greater uptake of solutions focused on automation, analytics, deep domain expertise and cloud deployment," points out Anirban Gupta, senior consultant at Aon India Consulting.
This rosy prediction comes at a time when the industry is already beginning to see a silver lining because of an uptick in hiring this year.
Infosys alone registered a 20% increase in hiring this year and went on to enrol 55,000 personnel from April-December 2018, as compared to a much lower 44,000 last year.
The best packages and the best hikes, however, will go to top performers, with employers setting aside 40% of their budgets aside for them.
"The actual increase for top performers could be in the range of 12%-plus and may extend up to 20% while for the average it will be around 8%," believes Arvind Usretay from Willis Towers Watson India.
The best recruiters are now focussing on performance. Merely having an engineering degree under the belt clearly doesn't seem to be enough at a time when even recruiters are facing a crunch owing to lowering margins and inflation.
In spite of being a powerhouse of engineering talent and churning out more than 1.5 million engineering graduates every year, pass outs have struggled to earn decent salaries and support families.
With the focus now shifting to newer technologies like Augmented Reality (AR), Artificial Intelligence (AI) and Machine Learning (ML), engineers and students in other fields can be seen putting in their best effort to acquire these skills to stay at the top of the recruiting ladder.
As the employers are now making it clear that they are willing to go an extra mile to reward and retain talent by way of offering them short-term incentives, higher discretionary spends and more lucrative salary hikes, professionals across this field now look forward to a reversal of fortunes.