Apple Inc. (NASDAQ:AAPL) may be busy to satisfy the unprecedented demand of iPhone 6 and iPhone 6 Plus, but its arch-rival Samsung Electronics Co. Ltd. (KRX:005930) is closely monitoring the market response to the new iPhones. After the seeing the record first weekend sales of large screen iPhone 6 and iPhone 6 Plus, the Korean electronics giant has reportedly preponed the launch of the recently unveiled Galaxy Note 4. According to the latest confirmation from Samsung Galaxy Note 4 would be available from 26th of October in Korea.
While the company has decided to stick with one-region one-country launch strategy, Galaxy Note 4 would be available in 140 countries by the end of October this year, reports Samsung.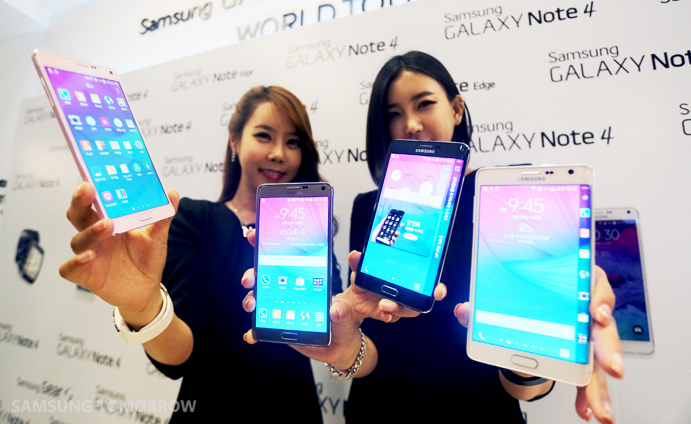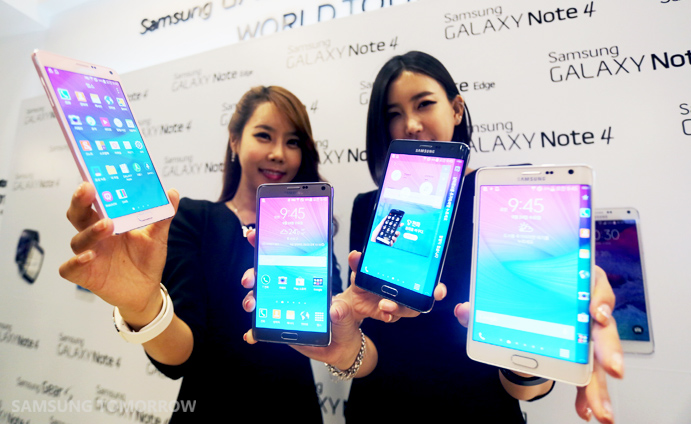 The 5.7-inch display Android smartphone is being considered as the Samsung's answer to 5.5-inch iPhone 6 Plus. However, Samsung's announcement to launch Galaxy Note 4 earlier than expected is being considered as the result of the pressure mounted on the company after the startling market response to Apple iPhone 6. Apple sold 10 million iPhone 6 and iPhone 6 Plus in its first weekend sales. Both, Apple and Samsung, enjoy a greater influence over smartphone market and together they are expected to control 45% of worldwide smartphone shipments in 2014.
The success of Galaxy Note 4 is quite important for Samsung. While the company has strengthened its presence in the US in the last one year, its worldwide smartphone market share has been declining for the last couple of quarters. Samsung's smartphone market share shrunk to 25.2% in Q2, 2014, a decline of nearly 7% point compared to the year ago quarter. Samsung shipped 74.3 million units of smartphones in the second quarter of 2014, which is 3 million lesser than what company shipped in the quarter year ago. It is important to highlight that this decline in samsung's market share was recorded during the time when the worldwide smartphone industry grew by 23.1% and all smartphone manufacturers, but Samsung, gained the ground.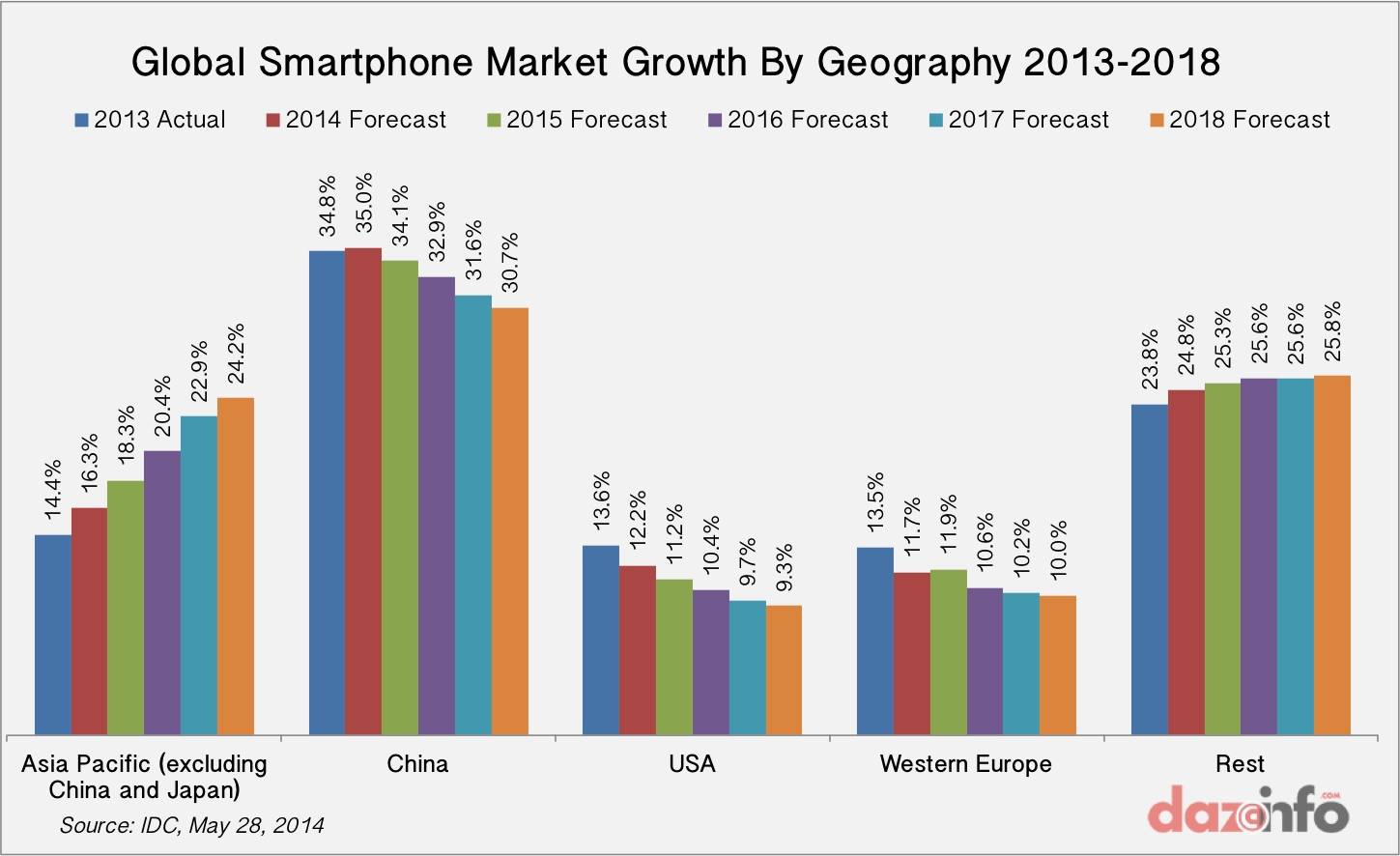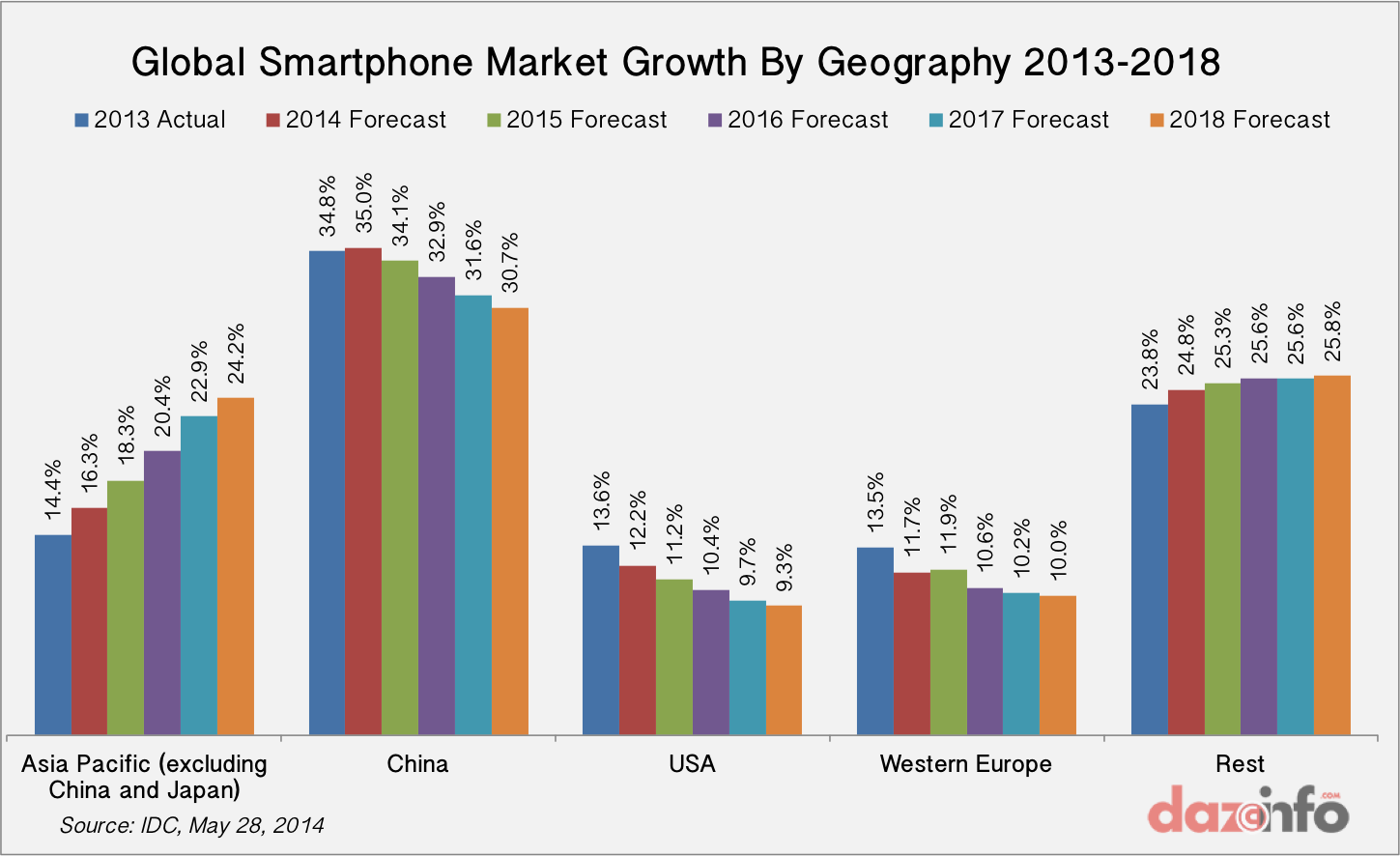 Samsung is facing tough time due to the declining Average Selling Price (ASP) of smartphone worldwide and emerges of local players in emerging markets. At 2014, ASP of Samsung's smartphone is estimated to go down by 9%. While, on the other hand, local players like Xiaomi, Huawei, Micromax along with Motorola, are fueling the competition by introducing the low-price smartphone. Asia-Pacific region will emerge as the main driving force behind the worldwide smartphone industry growth with Chin and India playing a key-role. However, in China, Xiaomi just dethroned Samsung as the top smartphone manufacture while in India Micromax is actively closing gap with Samsung.