Hashtags by Facebook Inc. (NASDAQ:FB) were rolled out earlier this year in June. They were an obvious attempt to allow its users to discover shared and similar content of interest, just as people do on Twitter. Unfortunately for Facebook, this has so far turned out to be a total dud.
The hashtag on Twitter is the modern day equivalent of the Associated Press during the World Wars. Today, news literally breaks on Twitter and the general public consume it through Twitter before heading anywhere else. They do it through the use of the hashtag associated with that news. The hashtags are simply the fastest way to consume news and discover an ocean of shared content on social media.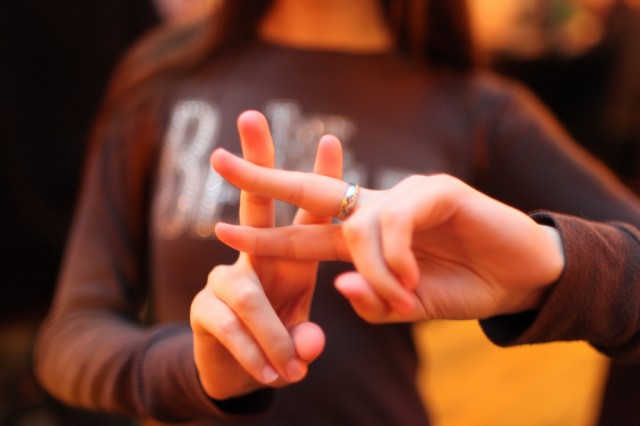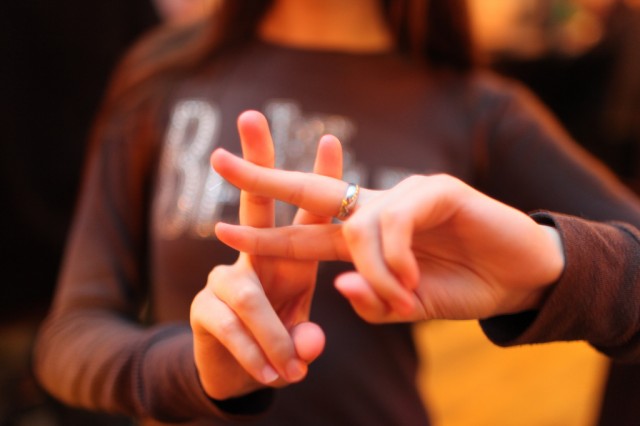 So when Facebook thought they will introduce the hashtag and cash in on its popularity, they were sincerely mistaken. The problem with the hashtag on facebook is that – nobody on facebook knows how to use it.
I have been wanting to write this piece for a while now. I just can not watch marketers use stupid hashtags and assume their content is going viral due to the reach that hashtag supposedly creates. Sorry, but it doesn't. First, let me tell you the concept behind the hashtag.
Hashtags Are About Discovery
The original concept behind the hashtag was to enable the users to discover stories of their interests. For example on Twitter, a hashtag that reads #EvanWilliams, accumulates every story related to Evan Williams available on Twitter and lists it in the newest-first order of tweets. So, everyone who wants to read or talk about Evan Williams can just click on the hashtag and boom – they find ample information related to Twitter's co-founder using that hashtag.
And just in case a story about Evan starts trending on Twitter, let's say he receives the OBE from the queen, the hashtag #EvanWilliams becomes even more relevant and now serves as the fastest and most interesting source of news about Evan any where on the web. Because everyone from the Associated Press to David Beckham, my geek friends to their geek girlfriends are now talking about Evan. This is when news becomes Viral, collaborative, opinionated and easy to find.
Hashtags Are For Brands
The hashtags aren't just for the news savvy internet dwellers, they are very much an asset for brands. An asset brands can use to optimize and leverage their social media reach. They can use it to take their products to the billions of people who might just buy them. So far brands on Twitter have been the only ones to utilize the hashtags to a great degree of success. Others have not been able to use it with similar success.
Enter Hashtags For Facebook
Facebook had these exact points in mind when they introduced the feature to their multi billion social population. From the looks of it, a lot of people have adopted the hashtags on facebook. Everyone from major brands to small businesses try to leverage upon the hashtag phenomenon by using them in their facebook updates. But the problem is most people use the hashtag on facebook like they do it on Twitter, and those brands which aren't on Twitter (for reasons best known to them), use them in even more ineffective ways.
The Hashtags Report By EdgeRank Checker

EdgeRank Checker has released the results from its recent study about how the hashtags have been doing on facebook. The results might shock a few marketers, but they don't shock me or anyone with an understanding of the Facebook NewsFeed, the Twitter timeline and the hashtag variants of the two social networking behemoths.
After examining more than 35,000 posts from 500 pages in July, EdgeRank found that the posts which used hashtags actually had less viral reach than posts without hashtags. What that means is there was no additional exposure to brand pages which used hashtags in their posts. Surprised? Keep reading.
Here is EdgeRank's assumption for the research:
If people see an object in the news feed with a hashtag they're interested in, they will click the hashtag to discover more interesting content related to the particular hashtag. Brands that talk about trending hashtags may receive additional exposure due to other Pages using hashtags because their Page may show up unexpectedly.
I clicked on a hashtag on our Dazeinfo facebook page – #Apple and this is what pops up.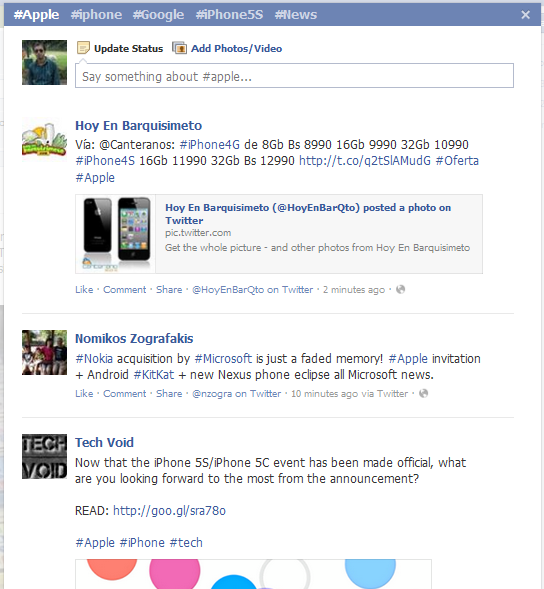 As the image above depicts, EdgeRank's assumption is right, as it ought to be. When I click the #Apple hashtag, it shows me stories from three different sources using the same hashtag. So what I did here is – I just added a +1 Viral Person Reach to these three posts, which means in all I contributed a +3 Viral Person Reach to the hashtag #Apple.
But as the data from EdgeRank's research results indicates below, despite this method in place, viral reach still isn't happening on facebook.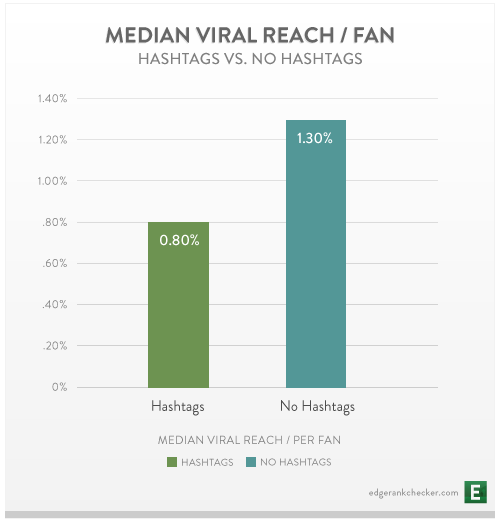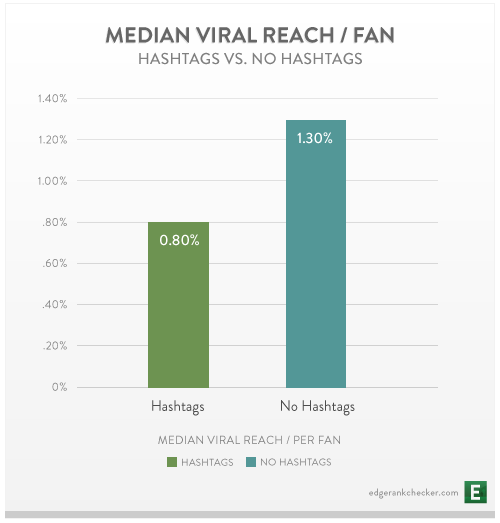 But why is that so?
According to EdgeRank, hashtags aren't achieving any degree of success on Facebook because quite simply, very few people actually click on a hashtag on Facebook. Hashtags are meant to give the posts a viral reach, hashtags weren't meant for organic reach, the more people click on a hashtag, the more the content will go viral. On the other hand irrespective of how many important looking hashtags you use in your content, if nobody clicks on those hashtags, your posts end up going no where.
The exact opposite occurs on Twitter.
According to me, when it comes to news discovery or the search for something of common interest, people use hashtags on Twitter to first choose a tweet of their liking. That tweet is reached by clicking on the appropriate hashtag and then choosing a tweet which might contain a photo or a  link of interest, which takes the user to the desired content.
Twitter's timeline shows text which people must read and then decide whether they want to click on the hashtag or simply Retweet the tweet to share it to their friends. Another big advantage with Twitter is that the Retweets are a method of making the posts go viral, hence every Retweet also contributes to the content's virality.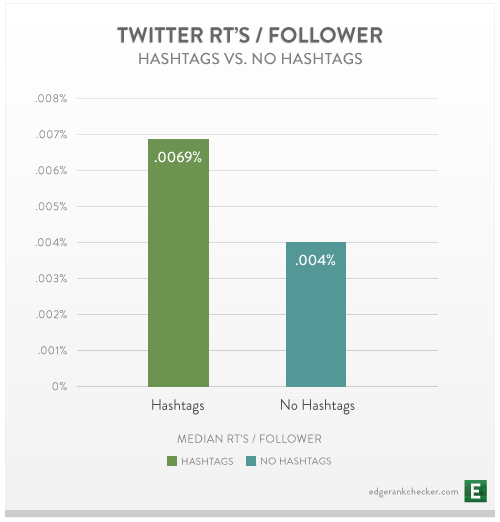 Facebook posts suffer from the distraction factor. Everyone knows that photos are among the top viral content on Facebook and are used by brands to drive engagement to their pages. But EdgeRank's study revealed that using hashtags with a photo also gave no additional exposure to brands.
One disturbing information revealed by the study shows that using a hashtag was currently proving to be detrimental to brand's campaigns. This is because campaigns by nature are promotional, therefore they are more likely to drive less engagement, which means less clicks, and eventually less reach.
Whether the Facebook hashtags match up to its Twitter variant remains to be seen, but chances of it becoming the driving force of news delivery and content discovery remain slim. This is because of the nature of the media that Facebook offers.
Let's face it, when you write a 50 word update bundled with an image and a link to your website or service and use 3 hashtags, all in the same post, the chances of the consumer clicking one of those hashtags to find content of similar interests seem bleak.
Make no mistake about it, Facebook hashtags will only succeed when brands learn to use them properly. Also the content discovery mechanism for the regular user needs some looking into by team Facebook.