Few weeks back we informed that how BlackBerry Ltd. (NASDAQ:BBRY) is setting up a separate unit for its much-appreciated Blackberry Messenger, also known as BBM. In fact, last week the download page of BBM on Android and iOS platform also went live by mistake. And now, a leaked video showing how exactly BBM works on Android smartphone has stated creating buzz all over Internet.
If you have been waiting to see how exactly BBM is going to work on Android, you could find yourself lucky as the latest leaked video showcases BBM functionalities in details on Android OS. The app, though, has not been a secret for Android and iOS but till date it was kept under tight beta test to avoid any post-launch embarrassments for Blackberry.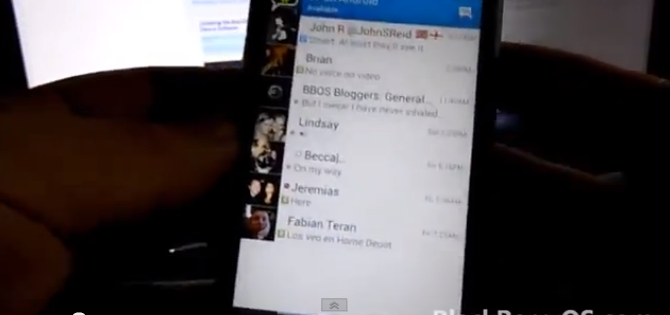 BBM on Android pretty much looks similar as it does on Blackberry 10 devices. It apparently gels well with Android platform and have all the basic features as it has on Blackberry, including NFC. The interface and controls look quite decent and similar to BBM on Blackberry though, it has been tweaked slightly on Android platform.
Blackberry has stated that the company is targeting the end of summer to release Android and iOS version of BBM. So, it's quite exciting to know that the work is in last stage and soon we would see the most acclaimed mobile messaging app running on world's top smartphone OSs.
In the video BBM is running on HTC First, which is a low-end device. But the smooth navigation and touch clearly states how easily it would run on high-end smartphones likes of Samsung Galaxy or Apple iPhone.