Last week Nokia Corporation (NYSE:NOK) rocked the Indian market by stating "India has become least favorable market". The Finnish handset maker conveyed the message to Indian government in June though; the impact is largely being visible across the industries, operating in India, now. According to the latest report of Indian Express, Nokia has blamed deprived political situation that is resulting in delayed decisions and illegitimate tax demand; consequently, company has threatened to shift its manufacturing operations to China.
The apparent restlessness invoked after the non-refund of value-added tax (V.A.T.) by the Tamil Nadu government. Under the M.o.U. signed between Tamil Nadu Government and Nokia, the government was to refund the 4% of VAT collected on handsets sold in domestics market from its planets in Chennai.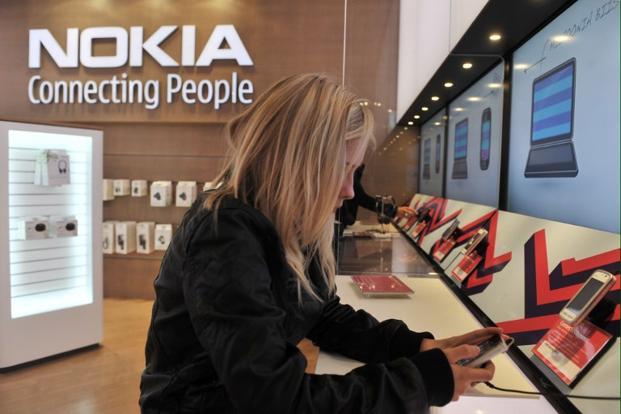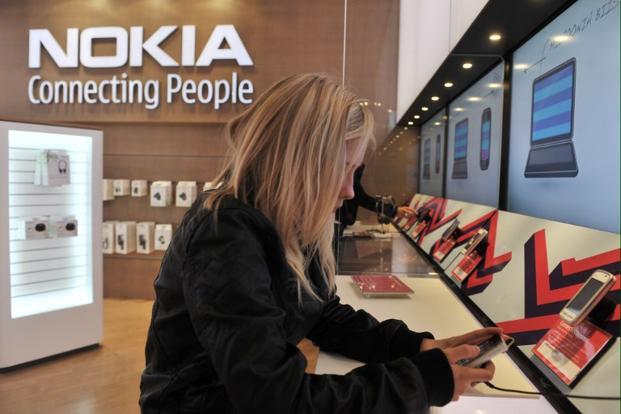 The lost battle against income tax demand of Rs 2,080 crore (nearly US$378 million) fueled the fire and the Finnish mobile handsets maker accused Indian government for violating bilateral tax treaties between the two countries. "We have demanded the government to act quickly to correct the wrong perception. And, talks have been productive since then", claims Nokia.
"The political risk of operating in India has therefore become suddenly substantially higher and may inevitably influence future decisions to develop one's operations in India." said Nokia.
But, what if talks fail? Is the troubled mobile maker in situation to lock horns with the government of second-largest mobile market in the world? Also, Can India face the heat on global forum after the tax dispute with companies as Cadbury Plc, Royal Dutch Shell, Vodafone Plc, LG Electronics Inc, and now, Nokia too?
Nokia: A Sick Mobile Beast
Since last few years Nokia has been busy in recording losses quarter over quarter. In Q2, 2013 the company inherited the loss of $150 million by recording $7.5 billion in revenues. The sales of Lumia went up in second quarter though; the numbers are still negligible compare to the global share of Smartphones. The much-debated marriage with Microsoft is yet to produce favorable conditions for Nokia. Feature phone market is still dominated by Nokia though; Smartphone has recently taken over feature phone sales – first time ever in the history. In second quarter, the overall worldwide mobile phone sales of Nokia tanked to 60.9 million compare to 83.4 million units a year ago. The mobile phone market share of Nokia synced to 14% from 19.9% in a year ago quarter.
In India – the second largest mobile country in terms of number of subscribers and handsets – scenario is no different for Nokia. In FY'13 Nokia slipped to second place by being the only mobile phone company in India with negative growth. Nokia's revenues from Indian operations reduced to INR 9,780 crore ( nearly US$1.77 billion) in FY'13 from INR 11,925 crore ( nearly US$2.16 billion) in FY'12 – ended March 31, 2012.
Nokia In India: Beggars Can't Be Choosers
India – world's second largest mobile market in terms of number of subscribers and handsets – has become almost inevitable to ignore for any mobile or telecom player. The saturating markets of Smartphones in developed countries have forced mobile companies to define and deploy "India focused" strategies; even the world's best technology brand Apple couldn't resist the local needs and tailored its iPhone prices to make it fit for Indian 'price conscious' users.
Samsung Smartphone market is blossoming at the cost of Nokia in India. The market of feature phone is still dominated by Nokia though; the transformation of feature phone users into entry-level Smartphone is yet another challenge for Nokia. Local mobile vendors, as Micromax and Karbonn, are making Nokia to run for its money in heavily crowded and intensively competitive market. Nokia is trying to relax market pressure by latest 'smart feature phones' dubbed as "ASHA Series". However, these low-price smart 'feature phones', running on S40 platform, are facing challenge from constant falling price of entry-level Android smartphones. And the problem is doomed to grow as more local players are trying to grab a pie of Indian mobile market – definitely not at much of the cost of Samsung.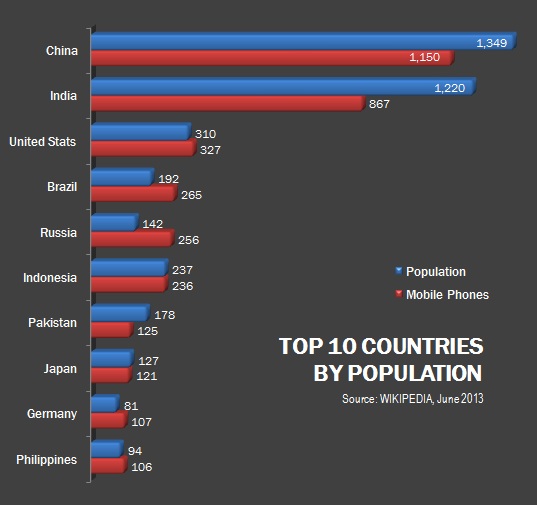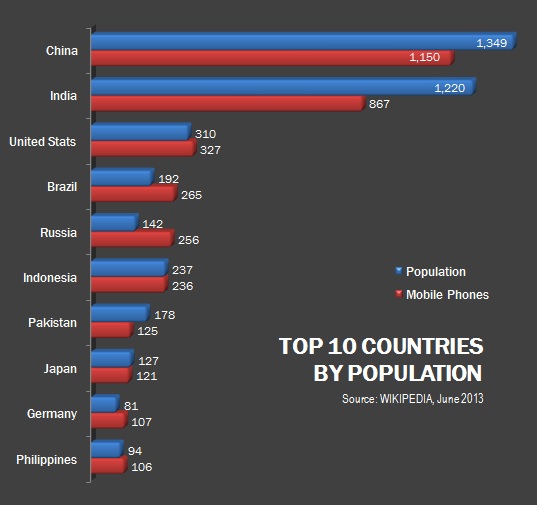 But that's not all; compare to world's top 10 countries with highest population, India has the biggest untapped market for mobile handset companies. As of April 30, 2013, 867 million handsets are available in India against 1.22 billion populations, resulting in the biggest opportunity for mobile makers. And, while most of these 'untapped' users are going to be 'first timer', Nokia has got an edge over other mobile makers being as respectable brand to own.
Nokia Exit Threat: More Desperation Than Planning
Many industry analysts believe that recent threat by Nokia to exit India is a result of getting unplanned additional liability on already stressed financial condition. Nokia's revenue is already down by 20% in FY'13 and poor economic conditions in India are showing further signs of losses. On top of that government's failure to keep investors' confidence intact is only jeopardizing the business conditions in India. As the possibilities of getting VAT refund is only fading out with each passing day, Nokia might find the conditions in favor to defuse the pressure created by Indian government that has slapped a tax notice to pay whooping $378 million.
What's your take on the 'situation' developed by Nokia ? Are you buying it ? Do let us know in comment section.
WIKIPEDIA Source: Top 10 Countries