Apple Inc. (AAPL) is reportedly working on two variants of low-price iPhone – or call budget iPhone – according to latest rumor. While the expected August launch is coming closer, rumor mills have started moving at rapid pace, producing more leaked and sneaked information. This time it's plastic variant of iPhone being compared with iPhone 5 in images.
The Chinese website weibo has released images of low-price iPhone – made of plastic and rounded corners. The images also compare it with iPhone 5 to show subtle design difference between the two.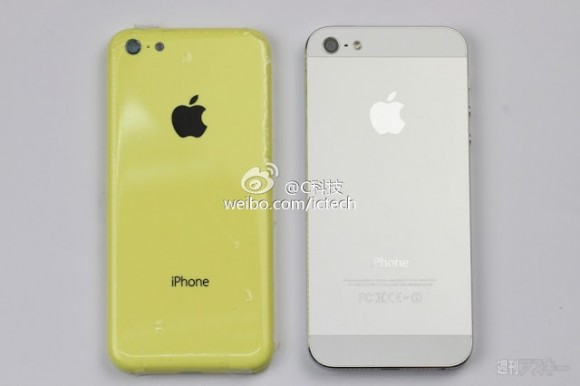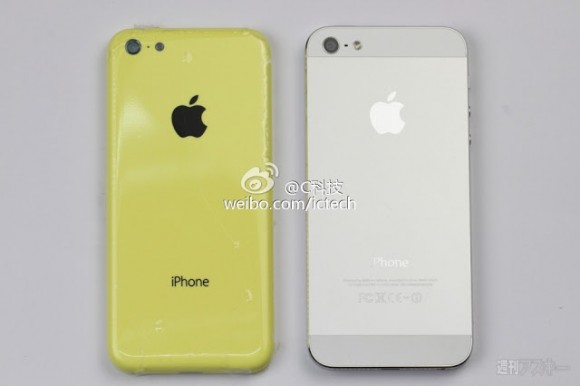 The back of low-price iPhone and iPhone 5 looks same though, there are significant downgrades involved in low-price iPhone from hardware and features prospective. The images clearly showcase how Apple has tried to maintain visual differences between low-price iPhone with other regular variants. Eventually, the low-price iPhone resembles more like refurbished model of iPhone 3GS with slight changes and upgrades.
The leak also suggests that low-price iPhone would be available in two variants; though it will look same but feature different hardware specs. Codenamed Zenevo and Zagato/Bertone, the farther one is said to run on Samsung H5P processor, 1GB of RAM, Blutooth 4.0 and FDD 4G connectivity. However, the other version of low-price iPhone, codenamed Zegato/Bertone, is reportedly featuring an H6P processor while rest of specs will remain identical to Zenevo.
So, will low-price iPhone will ever change the market dimensions for Apple ? Smartphone market in developed countries is saturating and Smartphone makers are aggressively working to crack the low-price Smartphone market in their favor. By 2018, low-price Smartphones will account for 46% of global Smartphone shipments due to emergence of local-players that are riding high on budget SOC in various countries. In such situation, for Apple, its dreadful to grab a sizable market confining itself into premium segment Smartphone market.
Whatever, it may be; ultimately it's all at rumor stage and nothing is confirm yet until any official statement is out.