The most hyped Smartphone of the year – till now – Samsung Galaxy S4 would be launched in India on April 26, 2013. The Korean electronics giant Samsung Electronics (005930) is planning to pursue Indian smartphone market aggressively for its upcoming Android beast. Earlier rumor claimed that the very smartphone could be unveiled in first week of May but according to our source, close to company's marketing affairs, has spilled few beans on Samsung's strategy in India for Galaxy S4.
The source has confirmed that the company is gearing up for a mega launch in Delhi on April 26 and similar events would be conducted in various other metro cities to educate early adopters and mobile geeks about the features, functionality and many more apps specifically loaded in Indian version of Samsung Galaxy S4.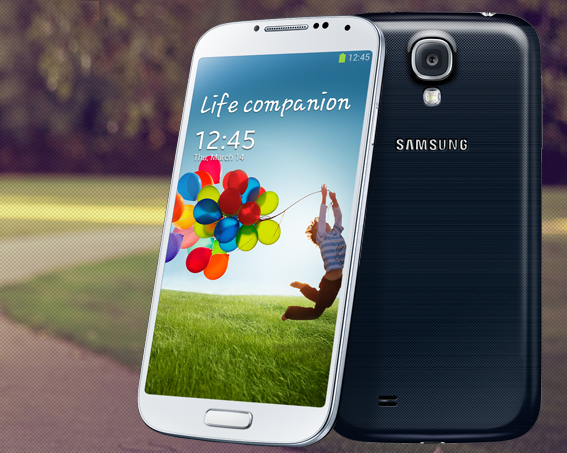 Being as the second biggest mobile industry in the world – in terms of subscriber base – India is one of the immensely focused markets for mobile phone makers. Interestingly, by 2017 the country is projected to be the third largest Smartphone market; all thanks to growing influence of low-cost Smartphone and local mobile makers, making smartphone adoption much more affordable and adorable for users.
Samsung Galaxy S4 Price in India
Meanwhile, the exact specification of upcoming series of Samsung galaxy S4 is under speculation as the company has the device in two flavors of processor – Quad Core 1.9 Ghz and Octa Core 1.2 Ghz.  However, due to performance challenges Samsung would be releasing Snapdragon Quad Core 1.9 Ghz flavor of Galaxy S4 for first 10 million handsets. The source has also claimed that company is making all the efforts to the cut-the-corners in order to make Galaxy S4 more affordable in price-conscious countries like India. Consequently, Indian users could expect the handset price tagged with anything between Rs 44,000 – 47,000 range.
Competitive Analysis: In-Class Smartphones
In spite of all 'boasting' market strategy, Samsung has got few tough competitors this time. While HTC is already ready to debut with HTC One, Sony Xperia Z is receiving an encouraging positive response from market. We have already addressed why Sony Xperia Z could beat Samsung Galaxy S4 and HTC One in many areas of Smartphone and why you must pay attention before you reach out to your pocket to buy one.