Yesterday, finally one of the most speculated smartphones of this year–Samsung Galaxy S4–was officially unveiled by the South Korean device maker at a special event in New York City. The device is considered as the best Android smartphone till date, leading the race with HTC One and Sony Xperia Z.  Over the past few months, there have been huge speculations, rumors, leaks and hypes related to the Samsung Galaxy S4, but now, the real specification of the device is available around the world. Of course, for Samsung, Galaxy has always been a central brand, what iPhone is currently for Apple. Indeed, Samsung Galaxy S series and Galaxy Note have been selling in the millions, and undoubtedly, the Galaxy S4 is expected to hold up the trend.
Samsung Galaxy S4 has been launched with new software such as hover-style gesture feature, enhanced camera application and a sequence of baked-in apps and services. This time, the device would have to face a fierce competition with HTC One and Sony Xperia Z in terms of specification. But the Samsung's latest smartphone seems more compact, lighter, and faster compare to other two (HTC one and Xperia Z).
This time, Samsung has decided to launch the device with different processors for different regions. Samsung would launch the quad-core Snapdragon 600 CPU (clocked at 1.9 GHz) version of Galaxy S4 in the U.S. On the other side, the device will have different processors in other regions like Asia and Europe, where the smartphone is speculated to sport the long awaited Exynos 5 Octa eight-core processor.
Samsung Galaxy S4 Vs HTC One Vs Sony Xperia Z
Hardware Design:
Samsung Galaxy S4 has 5-inch display screen, little bigger than its siblings Galaxy S III. However, the latest Galaxy S lineup smartphone has same width, and it's slightly (0.7 mm) thinner than its predecessor. In addition, the Galaxy S4 features unadulterated Super AMOLED 1080p display, but the home button of GS4 is similar to its predecessor GS3.
Ironically, the Galaxy S4 still has the similar materials, meaning it's whole made up of a plastic material. The front and back panels of the device are removable and those are built from brushed plastic, with a textured circle pattern laid over it. However, the device looks like an industrial textured phone. On the other side, the company has embellished the device with a metallic stuff which runs along its edges. A metallic embellishment appears as the device is made up of metal, but actually it has been manufactured from polycarbonate. Really, everyone was expecting that the South Korean mobile handset maker could use some premium materials with Samsung Galaxy S4, instead of using plastics.
In comparison, HTC One also has similar traditional look, but it's fully made of metal (Aluminum). On the other side, Sony Xperia Z has been made from Glass material, experiencing more premium feel and appearance. Of course, both HTC and Sony have used premium materials in their latest high-end smartphone unlike Samsung. As far as matter is concerned with design, Samsung Galaxy S4 appears little better than other two devices.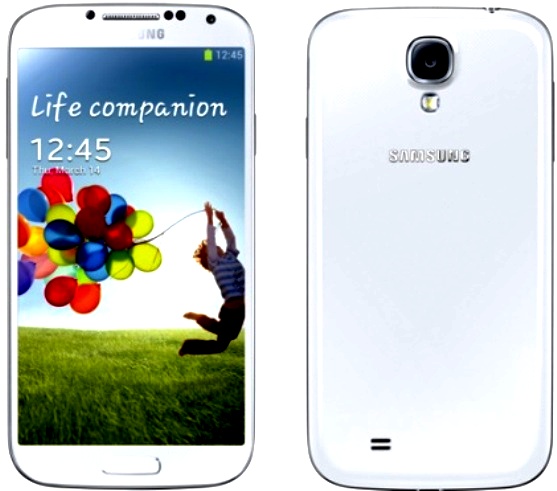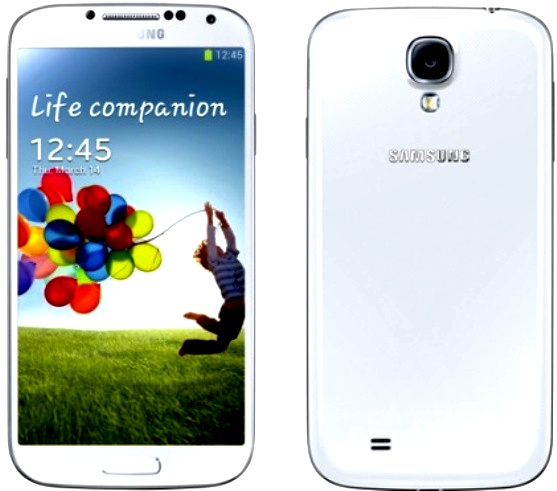 Camera:
At present, camera has become one of the most important stuffs in all high-end smartphones. This is the reason why Samsung has implemented 13 MP camera in its Galaxy S4 smartphone, bumped up from 8 MP what it had launched with its Galaxy S III model.  The 13 MP camera has placed on the upper back half of the Samsung Galaxy S4, which features LED flash, auto focus and 1080p video recording. In addition, the device also features such as 2 MP front facing camera.
Besides, Samsung has also integrated some camera apps having the same UI as the Galaxy camera. More importantly, Samsung also added some features such as 'Beauty Shot' to its latest Galaxy Smartphone. Using this feature, users can easily remove unwanted elements from the background. In addition, the Galaxy S4 also features dual-shot mode, which will help users to use both rear and front facing cameras at the same time.
In terms of camera quality, a 13 MP rear-facing camera in Samsung Galaxy S4 and Sony Xperia Z is better than HTC One's 4 MP (commonly known as Ultrapixel). Now, we will have to opt either Samsung Galaxy 4 or Sony Xperia Z in terms of camera quality. Of course, both the devices have same camera pixels, but Samsung has integrated number of camera apps with the Galaxy S4 smartphone, those are really incredible for users. This is the reason why I prefer the Galaxy S4 over Xperia Z in the camera's aspects.
Software:
Apparently, software would be one of the most eye catching features of the Samsung Galaxy S4. One of the noticeable features of the device is a set of extra toggle button, available in pull-down notification menu. In addition, I 'm highly impressed with the device's 'Air View' feature, which lets users to hover over something on the screen to find out an extended pop-up views of inside contents. Suppose, you hover over an email, 'Air View' will show you the first few sentences of that email's contents. Likewise, if you hover your finger over an album, which is in the photo gallery, you can easily find the nine thumbnails of contents of the gallery.
Samsung has embedded 'Air view' with the email client, calender, photo gallery, and Galaxy S4 edition of Flipboard, in order to view selected headlines. Besides, the company has also added an Air Gesture feature, which will let you  to control the phone without holding it. More importantly, if you want to switch between web pages, songs, photo gallery and more, then you will have to just swipe your finger left and right of the screen. This isn't the end. Samsung has also created a magic-scroll eye tracking technology, which is much similar to Smart stay feature in Galaxy S III. As usually, the Galaxy S4 has NFC chip, besides the Galaxy S4 also includes S Beam and TecTile integration. Furthermore, Galaxy S4 will let you to connect with up to eight other NFC devices using the feature 'GroupPlay'.
Additional Apps:
Sound & Shot: using this feature, users can record audio while taking pictures, and also they can pair the resulting files.
Drama shot: It lets user to take 100 shots in a few seconds.
Eraser: It will help users to remove unwanted element from the background of the final shot.
S Translator: It translates supported languages such as English U.S., English U.K., German, Italian, French, Chinese, Korean, Brazilian, Japanese and more.
Samsung Home Sync: It automatically syncs files between devices.
Story Album:  Lets users to create a photo albums on the device.
Air Gesture: Using this feature, user can control the phone without touching it.
Smart scroll: It lets users to scroll the pages by slightly tilting the phone.
Smart Pause: Users can use the feature to pause the running playback while moving away from the screen.
S voice Drive: User can interact with other phones via Bluetooth.
In addition to these,  Samsung Galaxy S4 also has smart switches, Samsung Hub, S Health, Samsung Knox, ChatOn, Sensors and more features.
In simple words, Samsung Galaxy S4 is better in comparison to HTC One and Sony Xperia Z in terms of software. Besides, the Samsung Galaxy S4 also includes Android latest 4.2.2 Jelly Bean version, while other side, Sony Xperia Z and HTC One is still running on Android 4.1 Jelly version. However, both the devices (HTC One and Xperia Z) would be updated with Android latest version soon.
Pricing and Availability:
Yesterday, Samsung didn't say anything about the price of its Samsung Galaxy S4. Of course, we can't ignore the importance of pricing in the success of any device. The prices of both the devices–HTC One and Sony Xperia Z–are quite nearer to each other, but here, the price of Samsung Galaxy S4 will play a significant role. More importantly, Samsung is currently the world's largest smartphone vendor , and it could leverage on the success of Galaxy S3 to suppress its rivals.
Here is video of Samsung Galaxy S4:
http://youtu.be/2LHv1FPd1Ec