Undoubtedly, Samsung Galaxy S4 is one of the most hyped Android smartphones for this year. Today, the chief executive officer of the company—JK Shin—confirmed that the device will debut in New York City on March 14. Last year, the South Korean company announced flagship Galaxy S3 in London, but this time, it wants to unveil in the U.S. market. At present, there're lots of rumors cooking around related to the eye-tracking features such as "Smart Stay" of the Samsung Galaxy S4, instead of specifications.
Last week, citing to the trusted sources, SamMobile divulged some interesting facts related to Samsung Galaxy S4 which might disappoint the device enthusiasts. This would be the first time in the history of Samsung Galaxy S lineup launch that the device wouldn't have Exynos processor. Just look at the specification of the device, which has been leaked out by SamMobile.
Screen: 4.99 Full-HD SoLux Display
Processor:  Snapdragon 600 1.9 GHz
RAM: 2 GB RAM
Storage: 16, 32 or 64 GB
Camera: 13 Megapixel
Dimensions:  140.1 x 71.8 x 7.7mm
Weight: 138 gram
Buttons: Home button with touch buttons
Design:  Plastic back with Aluminum sides
Battery: Removable battery
Color: Black / White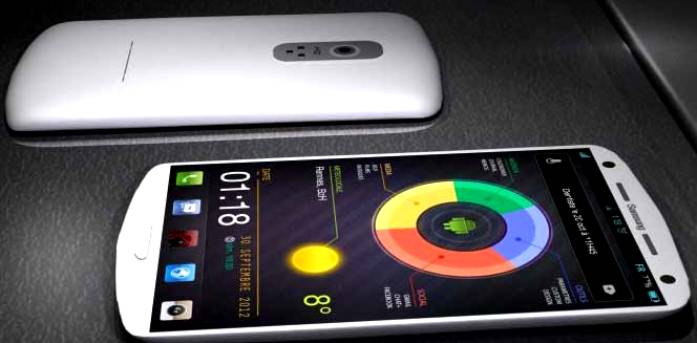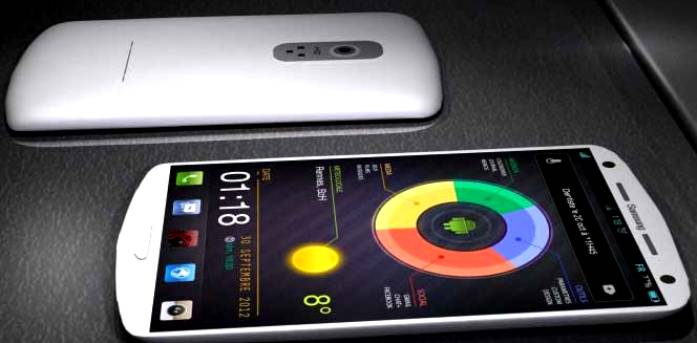 More importantly, Samsung Galaxy S4 is expected to have aluminum front and a plastic back cover. It's pretty much clear that Samsung has always been flexible about the SD card slots, and we could also expect these slots in upcoming Galaxy S lineup as well. In addition, the device will have bigger screen (4.9-inch) than its successors. But there's rumor that Samsung Galaxy S4 would have full HD SoLux display, instead of SAMOLED panel. However, SoLux displays have improved outdoor visibility, viewing angles, and color accuracy, in comparison to regular LCDs. Initially, the display was rumored to launch with HTC One, but the device originally came with Super LCD 3 display.
It's really tough to believe that Samsung would give up its one of the beloved technologies for the flagship Galaxy S4. Apparently, AMOLED displays are quite popular among users due its deep blacks and high contrasts. However, a few months before, the company announced manufacturing constraints related to its full HD AMOLED display, and this might be one of the reasons why it wants to switch to LCD displays. Previously, Samsung made breakthrough with its display technology, using hexagonal or diamond-shaped subpixels. The innovation suggested that the Korean giant might use full HD resolution on AMOLED for its Samsung Galaxy S4.
Samsung is also supposed to use Qualcomm Snapdragon 600 processor, instead of  Exynos 5 Octa processor. Just a month before, there were rumors about the Exynos eight-core processor. But as per recent rumors, the company has planned to give up the processor due to excessive heat generation and power consumption, in the favor of Qualcomm snapdragon processor.
The snapdragon 600 processor is clocked at 1.9 GHz, and more importantly, HTC One features the same processor. In simple words, the device (HTC One) might be one of the biggest threats for Samsung's upcoming Galaxy lineup. On the other side, Samsung has also planned to sell 100 million units of Samsung Galaxy S4. To achieve this figure, the company will have to do some extraordinary with its device. However, we can't completely  trust on any single source, especially on the source like SamMobile.