It would really be tough for anyone to believe that Nokia was an early mover into the tablet space, but it's true. Are you astonished? In 2007, the company introduced its "N800 Internet Tablet" which resembled to today's Phablets. Whether you believe or not, the company brought the concept of tablet three before the launch of iPad. But these days, everyone is criticizing the company for being a late adopter of the device. However, it's clear from the recent hints from Nokia's CEO—Stephen Elop—that the company wants to get back into the tablet space later this year.
Speaking out to the Australian Financial Review, Nokia CEO has already unleashed that the company is looking to manufacture its own tablets. Right now, the company is trying to find out opportunities in the tablet market for new entrants. It's OS partner–Microsoft– has already launched its Windows Tablets.
But the question is: What OS would run Nokia Tablet? At present, Nokia is the biggest hardware partner of Microsoft on Windows Phone platform. The company (Nokia) currently accounts for 76% of Windows Phone/Windows Mobile OS sales around the world. Nokia's obsession with Microsoft depicts that the company would prefer first to Windows platform for its tablet.
We have already discussed that Nokia might consider Android for its smartphone in near future. This time, the company is quite bullish about the shipments of Lumia 920, which is running on Windows Phone 8 platform. But the company is still skeptical to work on Android platform. The reason is quite obvious that Samsung has already devoured the profits of all other hardware partner on this platform. In 2011, many of Nokia's enthusiasts believed that the company might go with Android for its smartphones, but it opted Microsoft's Windows platform. Will the company repeat the same mistake with its tablet?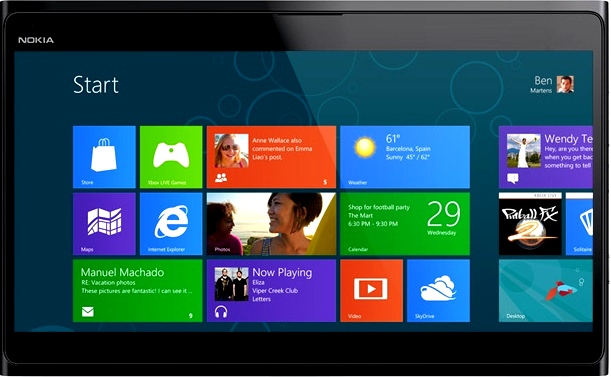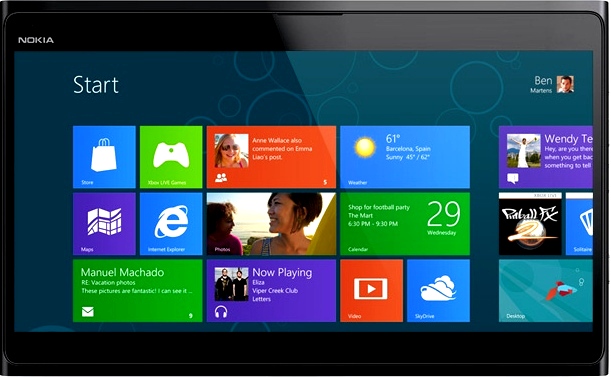 Talking to media in Australia, Nokia's CEO said:
"We would consider any option [Android or Windows] … It is important to note that the opportunity for companionship is something that any user is looking for. So, when you think about the Lumia 920, running on Windows phone, having a Windows tablet or PC or Xbox is something that will give us the opportunity to have a pretty integrated experience. Our first focus on what we look at is clearly in the Microsoft side."
Frankly, Microsoft's Windows powered tablets-Surface RT and Surface Pro–aren't as hot as Apple's iPad Mini or Amazon's Kindle Fire HD is. Indeed, it would be interesting if Nokia will go with Windows platform for its tablet. More importantly, Microsoft shipped just 900,000 Surface RT tablets during Q4 2012. On the other side, Android first time surpassed iOS' tablet market share (44%) during the same quarter of the last year.
Nokia Won't Unveil Any Tablet At MWC This Year
Furthermore, 'Mobile World Congress' event is going to take place by the end of this month, and Nokia's fans are still waiting to the company's surprise tablet. But for them, it would really be a bad news that the company isn't going to unveil any tablet at MWC event this year. According to a recent report based on data gathered by research firm Strategy Analytics, no Nokia tablet is going to debut at MWC event this year. Apparently, the company wants to focus on further expanding of its Lumia range of smartphones, which are running on Microsoft's Windows Phone 8.
Of course, there's a fierce competition in the tablet market; which is ruled by two horses Android and iOS. It's really tough for new entrants to make stronghold in this segment. Besides, lackluster demand of Microsoft's Surface Tablets has forced Nokia to delay the planning of tablet launch for few more months.