Internet is available worldwide but all regions and countries may not have the same browsing habits. The recent study explains about how internet users in different countries adopt to different ways to interact with brands' social media presence.
The recent study conducted in November by Ipsos OTX and Ipsos Global @dvisor, found that huge numbers of internet users in parts of Asia-Pacific and Latin America gather to brands' social networking pages. The study also reveals an interesting fact that internet users in North America and Western Europe are so apathetic to it.
Countries in the Asia-Pacific region displayed more disparity. In India, 40% of internet users said they were very likely to regularly check brands' social media pages and 6% considered them very unlikely check. On the contrary, in Japan only 4% were very likely and 51% were very unlikely to check the brand's social media pages.
The varying degrees of enthusiasm for brand social media pages seem to roughly correspond to the maturity of the digital markets in each country. eMarketer estimates that 10.9% of the population in India will be on the internet in 2013, while there would be 76.1%  of the population in Japan on internet.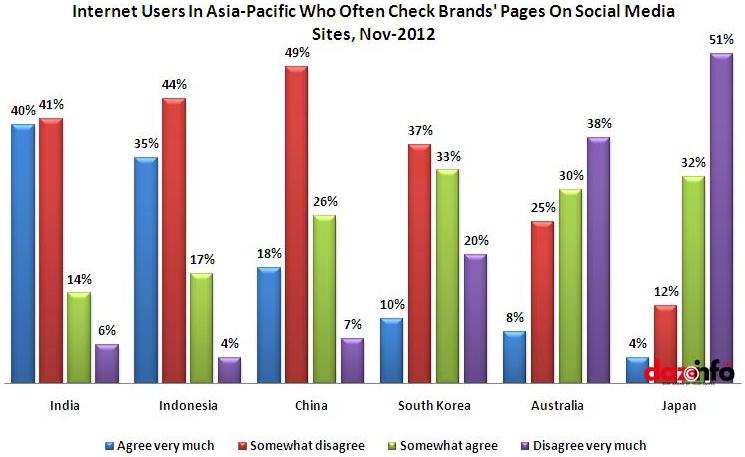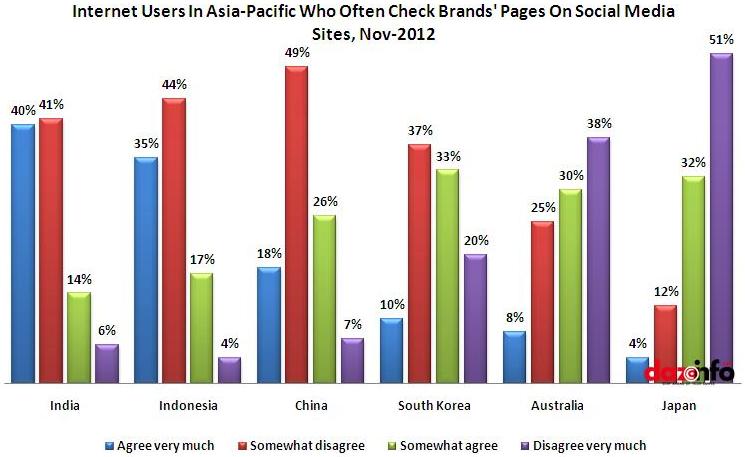 In Latin America, 70% of consumers in Brazil, 72% of consumers in Mexico and 64% of consumers in Argentina agreed that they were "very much" or "somewhat" likely to regularly check brands' social media pages. In Brazil and Mexico, just 12% in each country considered themselves very unlikely to check in on them.
Latin America tends to fall somewhere in the middle in terms of internet adoption, eMarketer projects that 46% of the population will be internet users in 2013.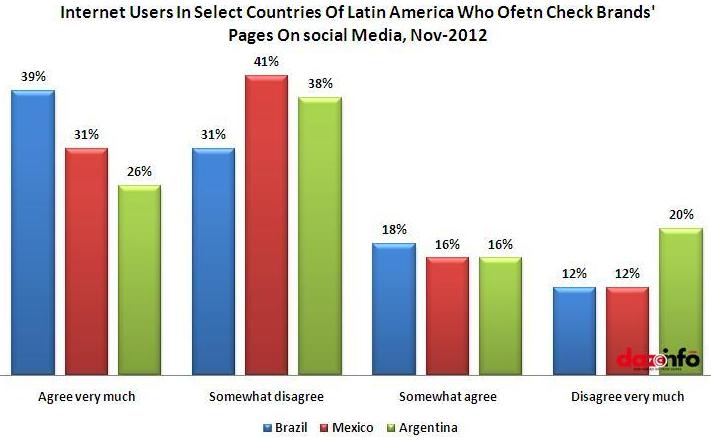 The internet developing countries of internet usage — China and Indonesia—seem to be more interested in checking out brand's social media pages compared to those users in the countries where internet is well-developed/established, South Korea and Australia.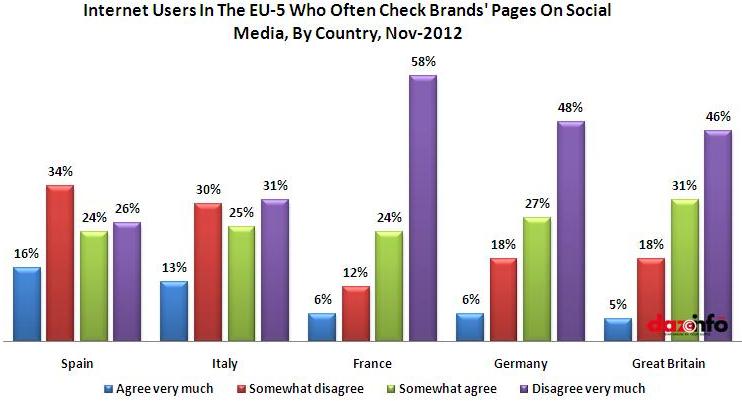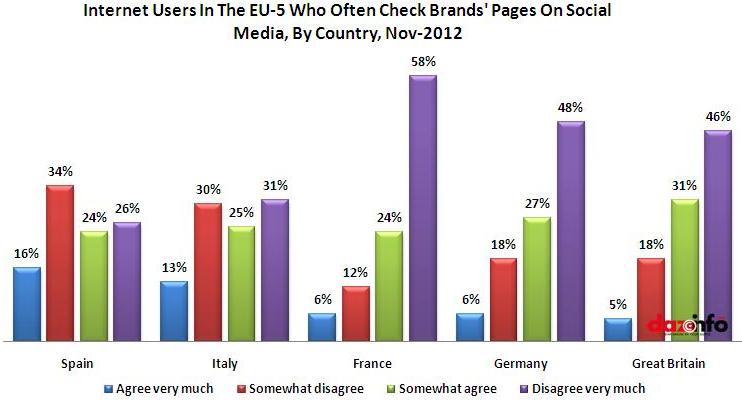 Interestingly, North America and Western Europe's internet adoption rates are mostly similar to Japan and Australia where internet user's interest in brands' social media pages is unlikely to check.
These facts can be concluded with the fact that the countries where internet has grown to a super giant have literally become anesthetized to brand on social media, while the countries where social media is fledging, users are more interested in brand social media offering.