According to the new report from the Econsultancy, about 71% of businesses are planning to increase their digital marketing technology spend on this year, down from 74% in 2012.
More than 800 companies, mostly from the UK, participated in this research, which took the geform of an online survey between December 2012 and January 2013. The report details about online and offline marketing budgets of the companies in 2013.
On the contrary, just 3% of companies plan to decrease the amount spent on digital technology. while, 71% of them are about to increase the spending on digital marketing technology, down compared to 74% in 2012. also, 25% of the respondents have no plans to change their spending on digital marketing technology.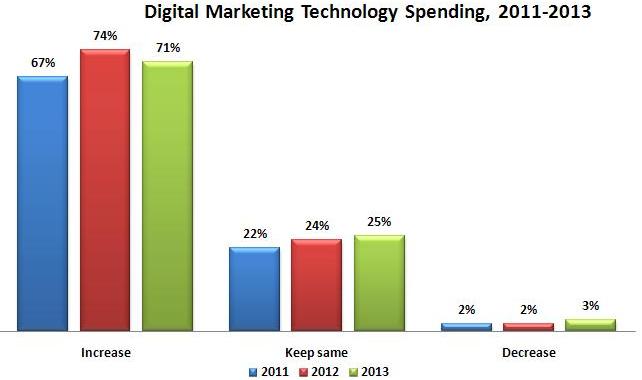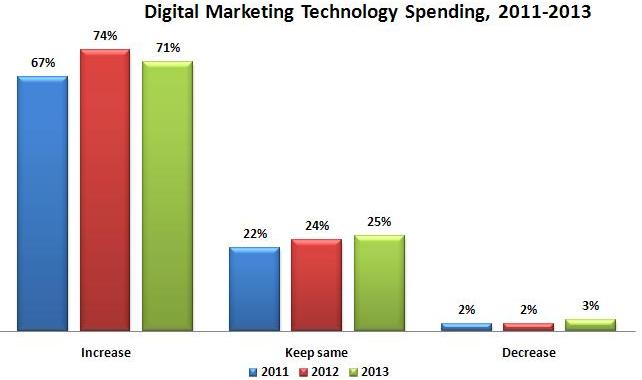 When asked them about their plans for digital marketing technology spending in 2013, collating and managing data still seems to be one of the key challenges for businesses as 46% of the respondents polled for web analytics and 41% of them chose content management systems.
Also, 45% of them opted for CRM, 38% for social media management systems and email platforms, plus 35% for paid search/bid management.
Despite the predictions that the internet marketing gets declined in coming days, another report by Nielsen re-insures its growth with more brands adopting paid social media advertising than ever before – a number is set to increase in 2013.
Interestingly, 89% of the advertisers surveyed said that they use free social media advertising tools such as pages, posts, likes, tweets and pins. While, 75% said they are currently investing on paid-for options – sponsored content, brand graphs and strategies to drive likes and, about 64% said they plan to spend more on social media advertising in the future.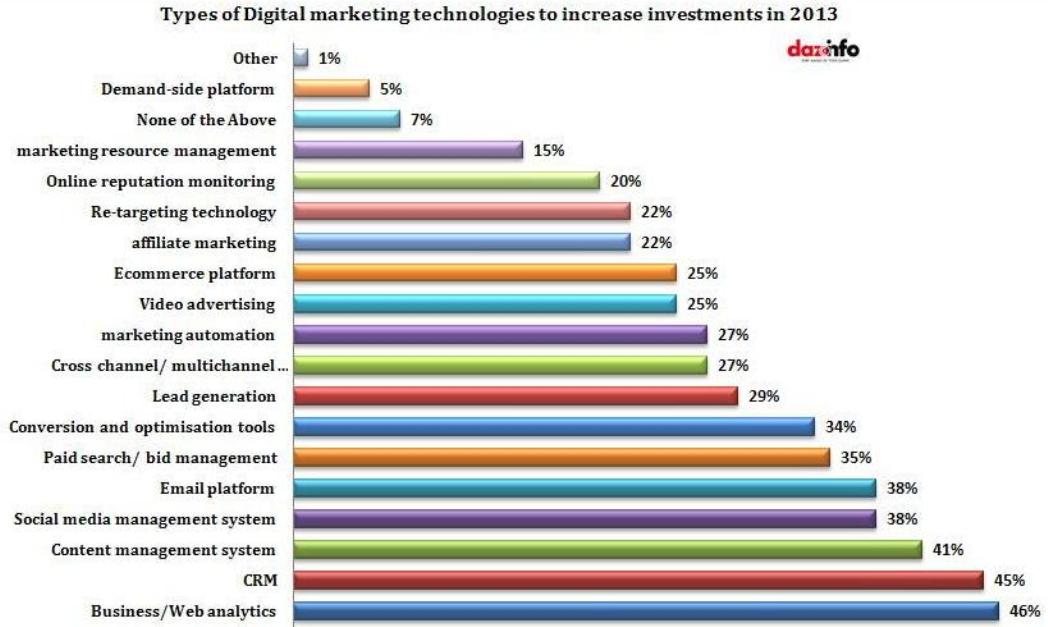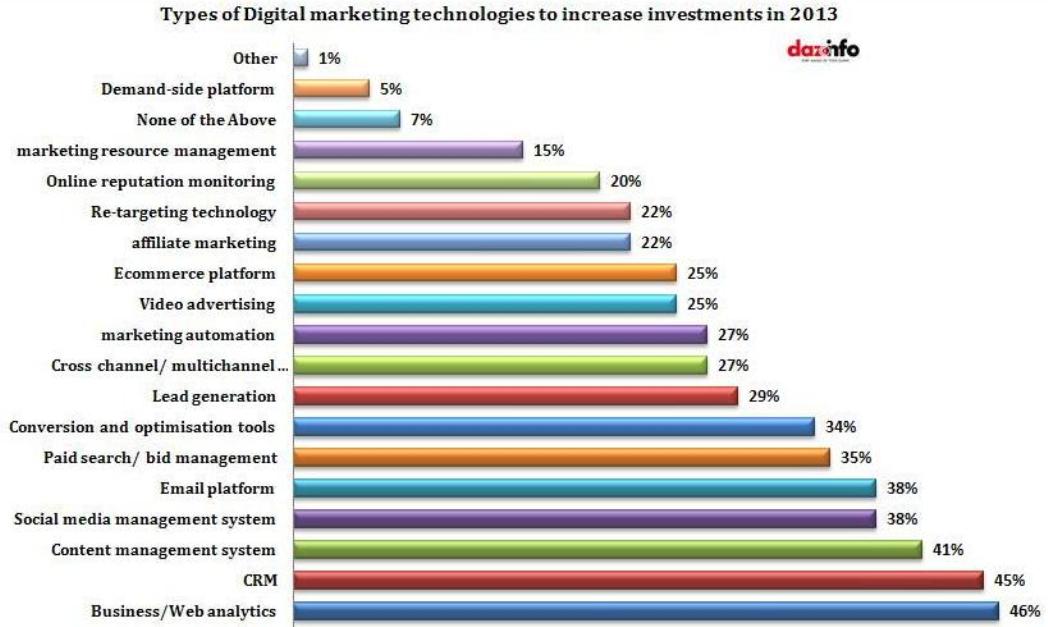 There could be a great decline in the investment of online reputation monitoring from 27% last year to 20% this year, 2013.
In addition, businesses plan to hire more digital marketers this year, as there are fair chances to increase investments in digital technologies. while, 50% of the client-side respondents plan to recruit  digital marketers, down from 56% in 2012. And, 73% of agency respondents stated that their clients are planning to recruit more digital marketers this year to their digital team, up from 67%, 2012.