Despite the predictions that the internet marketing gets declined in coming days, report by Nielsen re-insures its growth with more brands adopting paid social media advertising than ever before – a number set to increase still in 2013.
According to the report, marketers in U.S. are now adjusting their campaigns to keep pace with the 121 billion minutes which they spend on social media each month.
Social Media Advertising: Current Notion
Interestingly, 89% of the advertisers surveyed said that they use free social media advertising tools such as pages, posts, likes, tweets and pins. While, 75% said they are currently investing on paid-for options – sponsored content, brand graphs and strategies to drive likes and, about 64% said they plan to spend more on social media advertising in the future.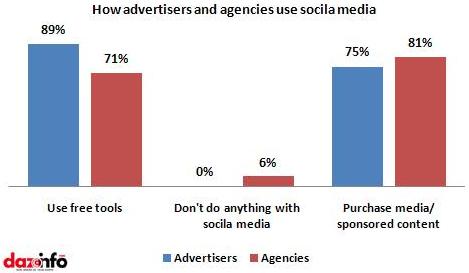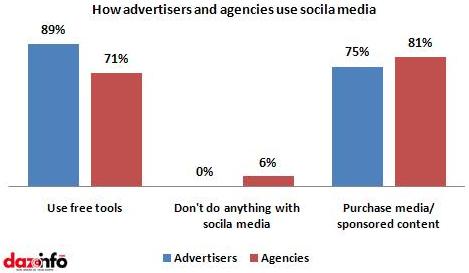 Budgets are predicted that 41% of advertisers would be dedicating 10% of their advertisement budget to paid social media advertising. And, 15% of them would dedicate up to 20% of the budget and 11% of them are planning to increase their budget more than 21%+ in coming days. In 2012, 70% of the respondents said that they dedicated 10% of their budget to paid social media advertising and 13% of them dedicated 21%+ of their budget.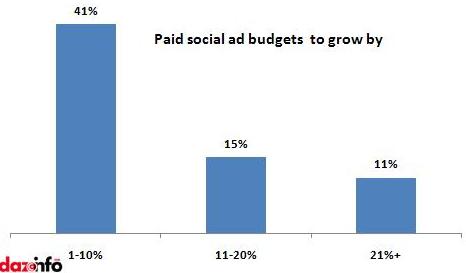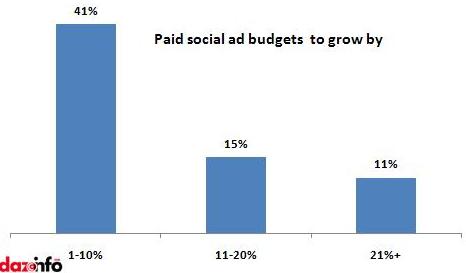 The social media advertising is often viewed as "integrated tactic" – 66% of advertisers use paid for social media advertising together with other online advertising. 51% of them are running it in conjunction with offline strategies.
The online tactics which are used in conjunction with paid social media advertising efforts are said to be, online display (83%), online video (46%), and mobile (40%). While offline strategies include, print (52%), followed by TV (37%).
The prime purpose of their paid social media advertising was branding-related (45%) which includes — raising awareness and influencing brand opinions. Also, the advertisers said 16% was primarily direct-response related, such as driving product trials or site visits.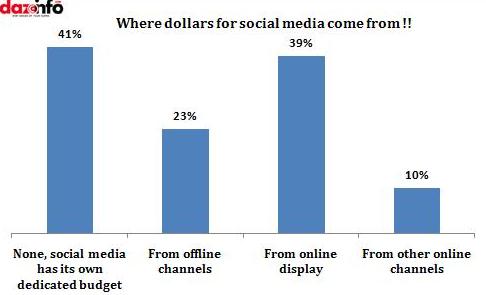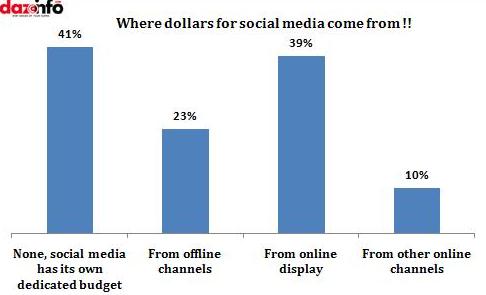 Advertisers and agencies thought "brand lift" (52% and 35%, respectively)  and "sales generated" (49% and 46%) were the best metrics to measure paid social media advertising ROI. while, 52% opted for "brand lift" and "shares/reposts" (38%) were opted by media sellers. The study insists that media sellers have better opportunity to detain brand dollars by offering relevant brand lift metrics.
In addition, 58% of social media advertisers and 65% of agencies indicated that "clarity around how to measure social media roI" would lead them to increase their use of paid social media advertisements. Whereas, 14% of brands said that "no one" monitored the roI of their paid social media efforts.
Specifically, 52% of advertisers and 66% of agencies said a "clear link between social media advertising and sales" would increase their use of paid social media advertising. Half of advertisers (46%) and agencies (53%) also indicated a "clear link between social media advertising and brand lift."
About 44% advertisers and 48% agencies said that the availability of "social media benchmarks" would help them to show a way to increase their use of paid social media advertising, as well as provide some context for their social media performance.
The report also sees that, often brand marketers consider paid social media advertising as a branding tool and not treating it as a stand-alone tactic, but being as part of a set of marketing tools to influence brand opinions. Agencies and social media sellers should offer brand-relevant metrics to increase their share of brand advertising dollars in the paid social medium.