Around 56 Million accounts were identified as Duplicate accounts in 2012, according to the filing of financial report with U.S. Securities and Exchange by Facebook. Altogether, company identified nearly 76 Million accounts as 'Fake' accounts in the year. Current the online social networking titan claims around 1.06 Billion accounts in existence and, with these new findings around 7% accounts of them are tagged as 'pseudo' accounts.
Facebook Fake Accounts' Parameters
Facebook adopted three parameters to find such fake accounts: duplicate accounts, undesirable accounts and misclassified accounts. While the number of duplicate accounts remained highest with 56 million, undesirable accounts stood close to 9.3 million. However, 14 million accounts fall under the category of misclassified.
Facebook clarifies that people who already have an account are not supposed to own another account legally and, therefore, we regularly trigger the process of identify duplicate accounts in order to keep the network clean and valuable.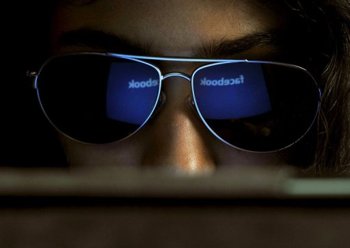 On the other hand, being as the biggest internet users' community, Facebook is the prime target for spammers who open an account only for unsolicited promotion and run marketing campaigns. Accounts like these are really annoying to legitimate account holders and want to stay away from bombarding of unwelcome messages.
Interestingly, Facebook found there are many users, who have created an account – intentionally or unintentionally – of their pets, properties or non-human objects. Ideally these objects should join the network as Page or Group; And, therefore Facebook initiated the action to distinguish their presence from 'users' accounts.
Majority of these accounts are originated from developing countries like Indonesia or Turkey – slowly being the hub of social media marketing. However to keep the network worthy for people, Facebook has a dedicated team to monitor activities of accounts and fish-out suspicious accounts only to act upon that.
The tough stand of Facebook, against pseudo accounts, has significantly controlled the number of duplicate accounts compare to first half of 2012. However, the numbers of misclassified and undesirable accounts got doubled in spite of all efforts.