On January 30 this year, BlackBerry unveiled its two smartphones–BlackBerry Z10 and BlackBerry Q10. We have already discussed how these devices could be one of the biggest gifts for corporate users from the company this year. Last week, BlackBerry's CEO–Thorsten Heins– said that the company was considering to sell off its hardware division in order to save itself from complete ruin if BlackBerry 10 wouldn't succeed to prove itself.
Does BlackBerry's hardware division appeal to manufacturers?  It's true that the company has attractive portfolio of patents, which would be remunerative for turning it all around. Outside the U.S., BlackBerry still has lackluster presence. However, BlackBerry Messenger (BBM) has big impact on Europe and Middle East markets. But after three days of BlackBerry's service outage in 2011, users' perception with the service diluted, and most of them already started looking for alternative.
Licensing Of BlackBerry 10 Would Weaken The Position
There's also a discussion about the BlackBerry OS licensing to OEMs. To be honest, you should ask manufactures whether they are willing to work on BlackBerry or not. Definitely, they will prefer to work on the fastest growing platform on earth like Android. And also, some of the OSes are open source, which are available free-of-cost or having nominal fee to build something. In simple words, OEMs won't prefer to jump on sinking ship. iOS is expected to remain proprietary forever, but Android is still free for everyone. At present, Microsoft also licenses its Windows Phone to manufacturers like Nokia, Samsung and others. Besides, Windows Phone platform seems more attractive than BlackBerry for hardware vendors.
Actually, manufacturers don't have the confidence to work with BlackBerry 10. However, licensing of Blackberry 10 could weaken Blackberry's position in terms of control. Blackberry hadn't released any innovative device until January 30 this year, and its existing devices with 640 x 480 screen resolution, 5 MP camera and physical keyword were behind the curve. Now, the scenario of mobile segment almost changed; Android and iOS came to leading position.
BlackBerry Z10 is really an outstanding device, and it would be the company's last and biggest bet on the corporate users. This time, the Canadian handset maker wants to keep its hardware division with it. BlackBerry's stock rose 10% in anticipation of BlackBerry's launch, which pushed its capitalization to about $9 billion. But momentum in stock quickly lost its shine, it reached to $6.8 billion in market capital as of yesterday's stock market ending.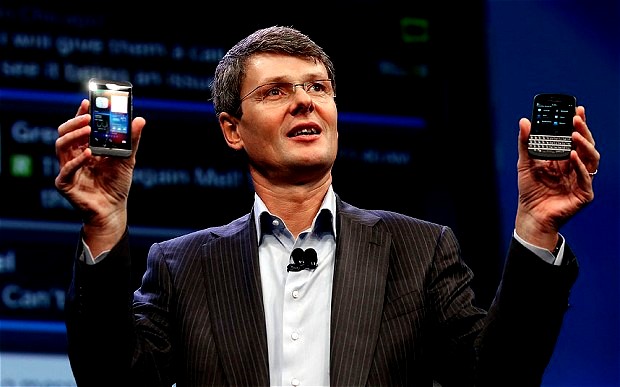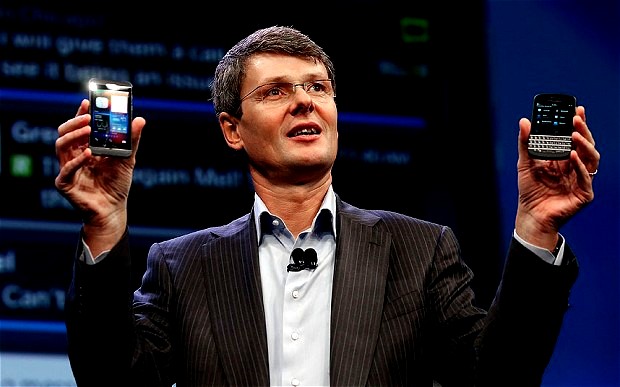 BlackBerry Needs Proper Marketing
To make an impact on people, BlackBerry would have to start an impressive advertising campaign for its BlackBerry 10 devices. The company will have to show off why BlackBerry 10 smartphones are better than other existing mobile handsets. More importantly, the advertising campaign could appease BlackBerry enthusiasts to keep believe on their devices. Besides, it could pick up a significant number of users, those are likely to buy iOS or Android in near future.
Apparently, the company has shown a little improvement in its capital since the announcement of BlackBerry 10 OS. An increase in BlackBerry's capital is great hearsay, but the company should understand that it's still in deep water financially. As of last week end, the company was considering about lots of unusual things like selling off different divisions one-by-one. Of course, BlackBerry devices without BBM is a piece of nothing, and vice-versa is also true. BlackBerry's all divisions are interrelated to each other, none of them would survive independently.
Undoubtedly, BlackBerry 10 smartphones–Z10 and Q10—have been designed for the business purpose. We can't deny with the fact that mobile technology  is very dynamic in nature —- no one can predict what would be introduced tomorrow. This is the reason why BlackBerry 10 siblings became obsolete very quickly. Now, Android and iOS have become most preferred platforms, and Blackberry and Microsoft are struggling to be third biggest platform.
BlackBerry is quite good at enterprise segment, but the scenario has changed over the last couple of years. Now, enterprises have started looking at iOS and Windows Phone-based smartphones as substitute of BlackBerry. With the advent of iPhone, the world has been obsessed with touchscreen. In fact, most people don't require secured enterprise solutions. They won't like smartphones at the premium cost with limited functionality and Users' perception has changed with price-efficient Android smartphones.
Mobile Ecosystem
App Store is Apple's one of the biggest trump card; 40 billion apps have been downloaded from the company's App Store. Apple App store has now more than 1 million approved apps, in comparison, BlackBerry's App store doesn't exist anywhere. On the other side, Google's Play Store is also growing day-by-day; 1 billion apps are being downloaded every month from Google Play.
At the time, market is flooded with high-end smartphones such as Samsung Galaxy SIII, iPhone 5, HTC One X, Nokia Lumia 920 and more. Indeed, it's tough for BlackBerry 10-based devices  to compete with these existing smartphones. It's also well-known that every Android iteration comes with new innovation; there is endless opportunity for Android, as it's an open source in nature. Although Google has only Nexus lineup till date in its hand, but with Motorola Mobility, it could expand its manufacturing boundaries. Google's Nexus 4 is still selling well, and also, the company is currently working on its X Phone project.
Despite, there's still opportunity for BlackBerry. The company is expected to ship 20 million BlackBerry 10 smartphones by the end of this year. And of course, it would be one of the biggest achievements for it. BlackBerry 10 devices have potential to attract the attention of corporate users around the world.