Yesterday, BlackBerry–formerly known as Research in Motion–officially announced its long-awaited BlackBerry 10 OS. The day was really important for RIM (better to say BlackBerry) enthusiasts because the company unveiled its two new smartphone models—Blackberry Z10 and BlackBerry Q10.
BlackBerry has claimed that the BlackBerry 10 is a redesigned, re-invented and re-engineered mobile OS. It's true that the BlackBerry 10 OS' release has been delayed, and definitely, it wouldn't be an easier for the company to keep the enterprise-focused smartphone platform afloat. Anyway, BlackBerry has been known for much valued end-to-end encryption of email and its proprietary BlackBerry Messenger (BBM) services. And of course, the company will try to leverage on these services.
The new BlackBerry OS (BlackBerry 10) is a complete makeover of its predecessor, which was basically designed for full Qwerty Keyboards support. The BlackBerry 10 might succeed to retain the company's existing users, to whom the new users interface of BB10 would be new and fresh. The new devices–Blackberry Z10 and Q 10–are expected to be available on 650 global carriers. Take a look at the specification of BlackBerry Z10 and BlackBerry Q10 smartphones: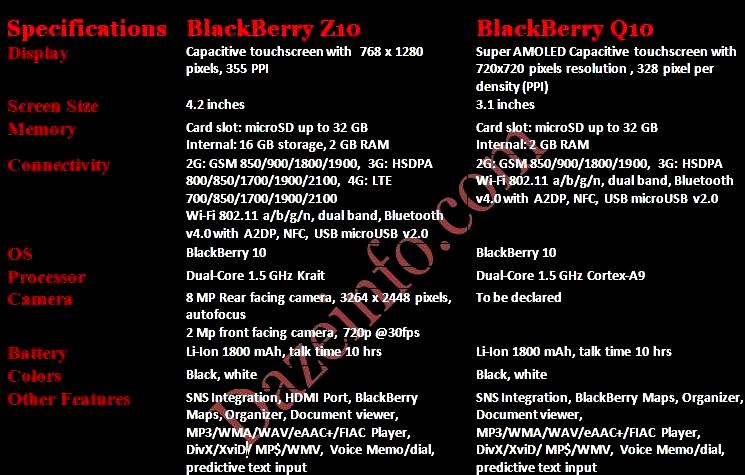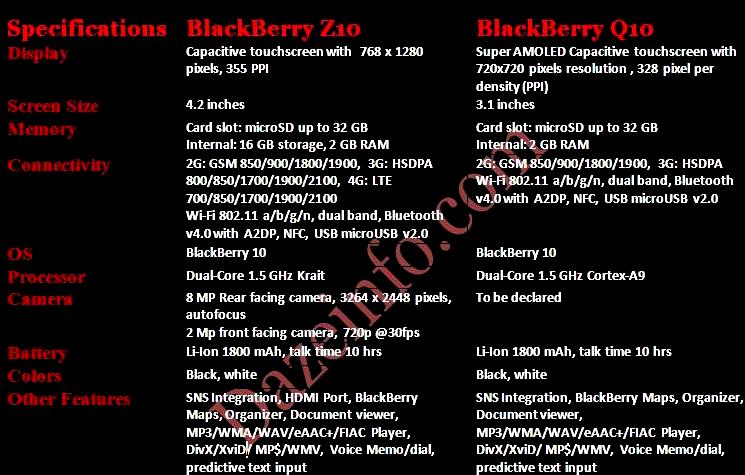 BlackBerry 10 Would Be A Game Changer
Indeed, BlackBerry 10 OS will be one of the biggest stakes for the company. The future of the company is completely dependent on the success of its latest OS. With the OS, BlackBerry is now trying to be third potent mobile platform, as Android and iOS are clear leaders in the smartphone segment. However, BlackBerry 10 (BB10) has been in the works over the past couple of years. Apparently, the OS is now prepared to take on the latest version of Google's Android, Apple's iOS and Microsoft's Windows Phone. BlackBerry 10 includes number of features such as social integration, fast browsing, security, a great camera and large collection of apps. Here, some interesting features of the OS have been described:
BlackBerry Hub:
This time, BlackBerry 10 OS has ability to support both touch screen as well as Qwerty smartphones. BlackBerry Hub is one of the eye-catching features of the new OS. Through this feature, users can easily check up on messages, emails, calendar or missed calls, instant messaging and more while streaming or enjoying digital contents on their device. Besides, the Hub will also keep users' social networking notification.
BlackBerry Flow:
BlackBerry has attempted to emphasize multitasking on BlackBerry 10 devices. BlackBerry Flow will make the switch, when users moves between apps from watching video to checking notification, more comfortable, without having glitches.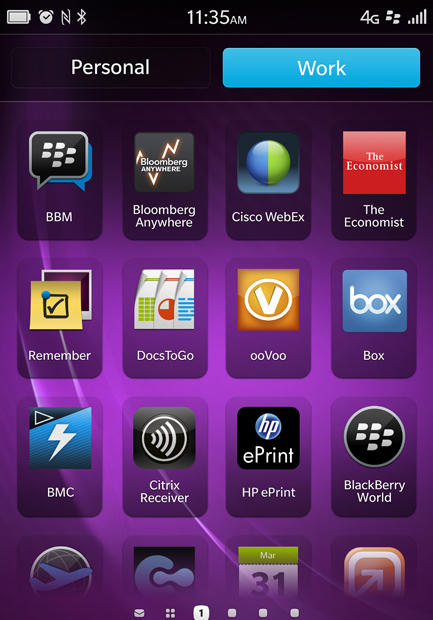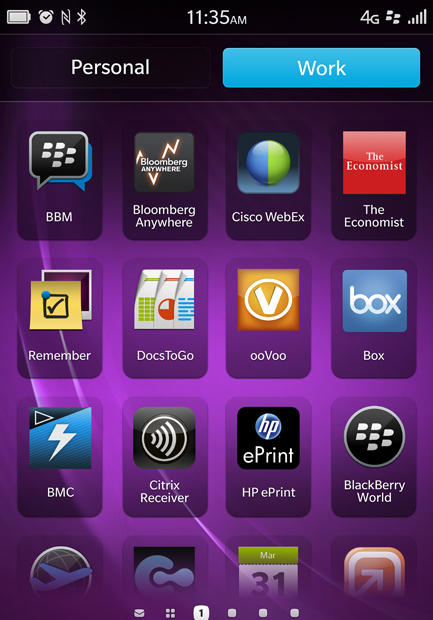 BBM and BBM Screen share
BBM, an instant messaging service, has always been cornerstones for BlackBerry. The service (BBM) has over 60 million active users this time, and it makes plenty of sense that the company could do some sorts of improvisations with it. The instant messaging application in BlackBerry 10 would support video calls and simple voice calls.
On the other hand, using BBM Screen Share feature, users could share the screen of their handsets with the calling person; all the procedure would be done in real time.
BlackBerry Story Maker
The feature will combine music, caption, videos, photo and effects on BlackBerry 10 phones to create a slideshow, which will provide a real story experience.
BlackBerry Browser with Flash
BlackBerry 10 is expected to have a very fast browser with Flash support.  Although the flash is turned off by default, but users can make it enable if they want to experience Flash-based content on BlackBerry 10 handsets. Besides, the browser  comes with Microsoft's Bing search by default, rather than Google.
Furthermore, there are lots of new features in the BlackBerry 10 OS such as BlackBerry Remember, BlackBerry Peak, BlackBerry Balance and more. BlackBerry Remember is the brand new app, which will help users to remember important information especially related to tasks, events, travel details, photos and others on BlackBerry 10 devices. Besides, BlackBerry Balance privileges users to split their smartphone into two different gadgets—one for work and other for different activities such as playing game or video streaming without actually owing the devices.
Go through with the video of BlackBerry Z10:
httpv://youtu.be/KcMDpQZ-owQ?