BlackBerry (formerly known as RIM) is aggressively trying to change the perception of  people with its Blackberry Z10 smartphone, which was unveiled by the company yesterday. However, the device resembles iPhone 5 closely, but it's appealing sharp industrial look. BlackBerry Z10 is relatively thin and light smartphone, weighing just 135 grams.
In terms of display, BlackBerry Z10 has just 4.2-inch LCD display screen with 1280 x 720 pixels resolutions. However, the pixel density (356 PPI) of device is quite well, but in comparison to Xperia Z and Droid DNA's 441 PPI, it's far behind the race. At present, consumers are more interested to get their hand on bigger screens like Phablets.
Breaking out the specification, BlackBerry Z10 has descent dual-core processor clocked at 1.5 GHz and 16 GB of internal storage with 2GB of RAM. On the other hand, a slew of Android devices are currently offering quad-core processor. Besides, there's also a rumor about Octa-core processor, which is expected to come with Samsung Galaxy 4. In terms of processor, BlackBerry Z10 is lagging in the race. However, the device would have microSD Card slot, NFC, and a removable 1,800 mAh battery, but these features aren't eye-catching to people.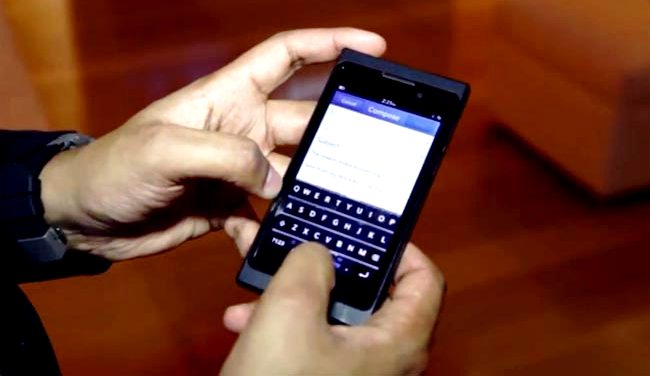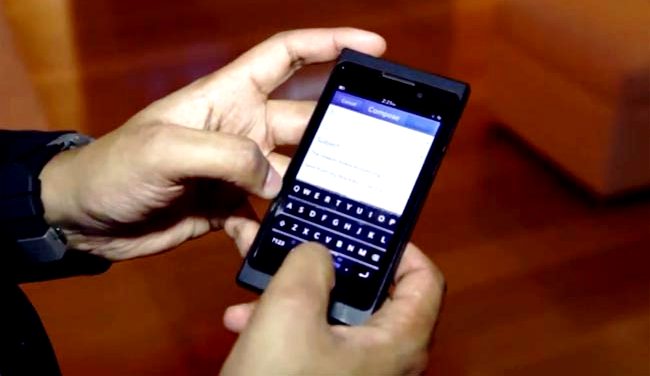 Furthermore, BlackBerry Z10 couldn't compete with some other high-end smartphones including Samsung Galaxy SIII, iPhone 5 and more, just on the basis of camera resolutions. Google and Apple are currently dominating mobile segment in terms of app ecosystem; BlackBerry will have to work hard in order to compete with Google and Apple in app ecosystem.
BlackBerry Z10 Could Obsess Corporate Users:
Yesterday, BlackBerry (formerly called RIM) finally unveiled its long-awaited BlackBerry 10 OS. The OS is really an extraordinary; a complete makeover of the older version. The company has completely reinvented and re-designed its mobile OS. Actually, the new OS is based on QNX, a UNIX-based OS primarily designed for the embedded systems. It's clear from the above discussion that BlackBerry Z10 couldn't compete with Android and iOS devices in terms of specification. Despite, BlackBerry Z10 could entice worldwide corporate users with its number of features like smart Keyboard, BlackBerry Hub and more.
Smart Keyboard
BlackBerry has been known for its encrypted emails and its proprietary BlackBerry Messenger (BBM) services. This is the first time, when the company has experimented out of box; unveiled a full touch screen phone (BlackBerry Z10). Really, it was one of the toughest jobs for BlackBerry's team to translate the typing experiences of physical keyboard to the virtual version. But it's clear that the company has done an extraordinary job to entice its existing users, those aren't willing to leave BlackBerry smartphones, having physical keyboard.
A 'predictive Keyboard' on the BlackBerry Z10 is really flawless; it shows up the words that users actually want to type. User can type these words just by swiping up to the screen. Typing on BlackBerry 10 smartphone is easier and faster than other conventional predictive keyboards. For getting more information about the Smart Keyboard, you must see the video (below):
httpv://youtu.be/6Fusk03iTEI
BlackBerry Hub
For users, those are having one or two personal accounts and slew of social media profiles including Facebook, LinkedIn and Twitter, BlackBerry Hub could be one of the lucrative apps to keep the record of all tracks at a single place. By swiping from the left edge of the screen to the right on the BlackBerry Z10, users can quickly sneak a peek at the Hub's contents. Besides, users could easily access 'BlackBerry Hub' from every corner of the device's screen with a simple swipe.
httpv://www.youtube.com/watch?v=YgXDyYV_6tM&feature=share&list=PLSV1iA-lr7ykoKsJ3popveqDJkgtCoaB1
BlackBerry Balance
It's BlackBerry's one of the most unprecedented attempts to lure professional towards its latest mobile OS platform. In other words, the BlackBerry Z10 would have two modes—one for professional works and other for personal works. Using the device, users can quickly switch between these two modes simply by swiping down and clicking on an icon. In simple words, users will have an app that will run simultaneously between two profiles. Watch the video how BlackBerry Balance works:
httpv://www.youtube.com/watch?v=ZE58LaYpcUA&feature=share&list=PLSV1iA-lr7ykoKsJ3popveqDJkgtCoaB1
Security Matters: 
This time, RIM has staked a big on corporate sector with the launch of BB10. The company will have to ensure their corporate users how BlackBerry 10 platform is super in security aspects, in comparison to other competitive platforms. Security has always been a major concern for Google's android. It has been noticed that enterprises are still reluctant to deploy Android-powered devices in their organisation. In security aspects, BlackBerry Z10 has an upper-hand over iOS and Android devices.