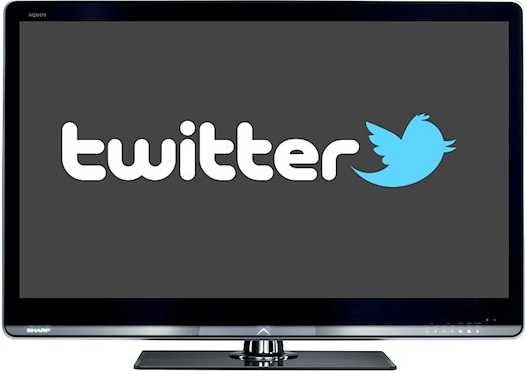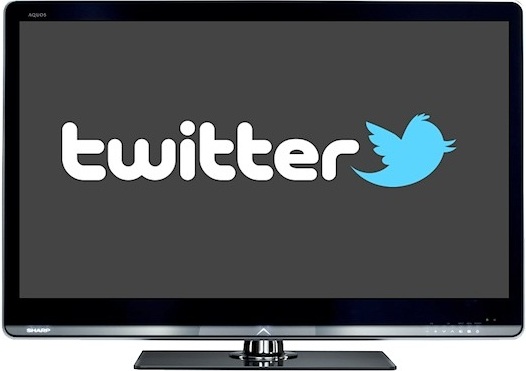 Surely, Twitter is planning something new to do this year; yes the recent activities of Twitter have proved it's interested to position itself in the entertainment sector as well. The recent report of Twitter emphasized on tweeting habits of users while watching television in the U.K. Twitter has released a twenty-page booklet (Twitter TV Book) for advertisers on trends in watching TV and Twitter usage in the U.K.
The report consist of the tweeting habits of the users on social network's, bifurcated by age, sex, usage, device and etc. The study also included how the TV programmers drag the audiences and engage with them. It highlights on the significance of social networks on media companies, breakdown of TV programs, suggestions on managing engagement of users on Twitter. The Twitter report reveals that 60% in 10 million active users tweet while watching a television program in the U.K. It's also been noticed that the 40% of Twitter traffic during peak time is about television also, teens tend to tweet from the desktop while viewers above 30 are more likely to tweet from mobile. Few interesting news programs/documentaries drive conversation for hours after the broadcast and few contradict lines on TV reality shows draw more engagement on this site.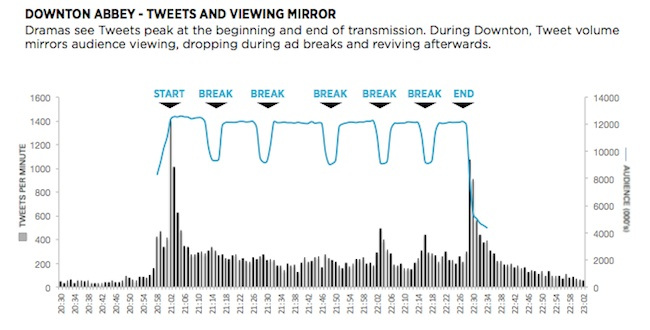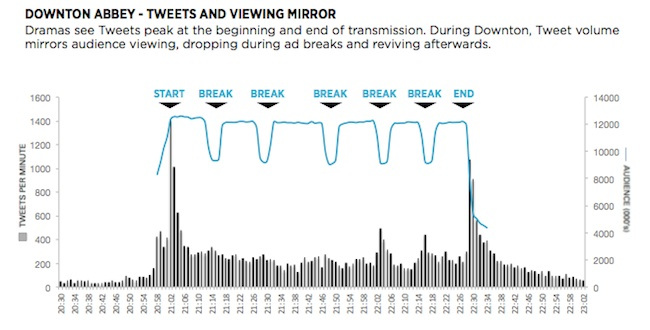 For "Downton Abbey" show, Twitter use fell off during commercial breaks, on the contrary, for "Mission Impossible", tweets peaked on breaks. If Twitter wants to munch money on this, it has to distribute ads in such a way that its more effective, engaging and wise.
This data proves to be a great help for advertisers. Twitter has just released this data confined to the U.K. what if it wants to crunch data for country to country? As we see there is so much fluctuations from a program to another in-terms of user behaviors in engagement during TV show, ads etc.  Will Twitter TV be confined only to U.K?
Twitter is not so aggressive so far but we can expect its aggressiveness this year, this step is still the starting point. The future of social TV, in my opinion is all about good content. The rise of social media on the internet has changed the way companies interact with their fans or customers. There's more value now in social metrics to drive content decisions. For program to program there is lot of transformations in the level of engagement during TV show, ads etc; what if it has to crunch data from country to country? Will Twitter TV confined to U.K only? Also, to munch money on this Twitter has to distribute ads in such a way that its more effective, engaging and wise.