Mark Zuckerberg

The man who co-founded Facebook in the year 2004 and changed the social networking world on its head. Mark Elliot Zuckerberg became a billionaire at young age of 23 and made Facebook the largest social networking site-with more than 1 billion users in 2012.
Facebook held it initial public offering in May 18 2012, the IPO was biggest in internet history with a peak market capitalization of US$ 104 Billion. Zuckerberg also got married to Priscilla Chan this year. Zuckerberg is also famous for his philanthropic work, this year he donated Facebook shares worth $500 million to Silicon Valley Community Foundation.
Marissa Mayer
Former Google vice-president became the president and CEO of Yahoo in July 2012. In the process, Marissa Mayer became the youngest CEO of a Fortune 500 company.
Since taking the charge, Mayer has steered Yahoo's share price to the best levels since late 2008. The share has climbed by more than 20% in the six months since Mayer took charge.
Mayer has spoken repeatedly about the need to Yahoo to reinvent itself for mobile and encouraged all staff, from programmers to sales staff. She also recruited some of her former Google colleagues, including Henrique de Castro, who is now Yahoo's chief operating officer.
Elon Musk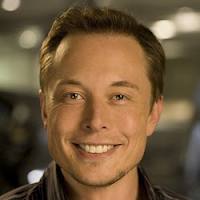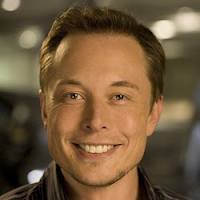 Pretoria-born Elon Musk, who went to school in the South African capital city, has been in the headlines for all the right reasons in the past 12 months.
Musk's company SpaceX docked Dragon, an orbiter Musk designed with the International Space Station, got a contract from Nasa for a dozen further supply missions in the process. And he finally took his electric car company Tesla — once on the brink of bankruptcy — into the black. Tesla's Model S won the car of the year award in November from Motor Trend magazine, the first electric car to do so.
Those are great achievements, but Musk already has his sights set on new goals, including listing another of his companies, SolarCity, on the Nasdaq next year. In April, he announced he would donate most of his fortune to philanthropic enterprises.
John MacAfee
The founder of McAfee, Inc and a well known programmer, was  the one to first distribute anti-virus software using the shareware business model. Other ventures that he founded were Tribal Voice, PowWow and QuorumEx.
Recently in November 2012, Belize police started a search for McAfee as a "person of interest" in connection to the murder of American expatriate Gregory Viant Faull who was a neighbor of McAfee. In December 2012 McAfee was arrested for illegally entering Guatemala. On December 12, 2012, McAfee was released from detention in Guatemala and deported to the United States
Ginni Rometty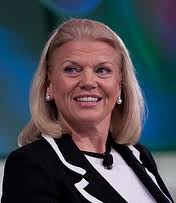 Virginia Marie "Ginni" Rometty is the current Chairman and CEO of IBM, and the first woman to head the company, she became CEO in January 2012 and on September 26 2012 IBM announced that Rometty is taking on the added role of chairman of IBM
Prior to becoming president and CEO she held the position of Senior Vice President and Group Executive for Sales, Marketing, and Strategy at IBM.
Mrs. Rometty has been instrumental pioneered IBM's rapid expansion in the emerging economies of the world. As part of this, she established IBM's Growth Markets organization, which is expected to contribute as much as 30 percent of IBM revenues by 2015.
Rajat Gupta
A name which was regarded with great respect in corporate world; Gupta was recognized as the first Indian-born CEO of a global Western company.He was managing director of management consultancy McKinsey & Company from 1994 to 2003. After becoming a senior partner emeritus at McKinsey, Gupta served as corporate chairman, board director or strategic advisor to a variety of large and notable organizations: corporations including Goldman Sachs, Procter and Gamble and American Airlines, and non-profits including The Gates Foundation, The Global Fund and the International Chamber of Commerce.
Rajat Gupta was sentenced in October 2012 for two years in prison, an additional year on supervised release and ordered to pay $5 million in fines, after being convicted in June 2012 on insider trading charges stemming from the Raj Rajaratnam-led Galleon Group case on four criminal felony counts of conspiracy and securities fraud.
Ben Silbermann
The co-founder and  CEO of Pinterest, he has created the web's new design paradigm–and maybe the greatest selling engine ever devised. Ben started his career at Google as an entry-level job at the company's display-advertising group. Pinterest is evaluated at a staggering $1.5 billion, and in less than two years, Pinterest has become the third-largest social network behind Facebook and Twitter.
Pinterest  recorded 27 million unique visitors by the end of October this year.
Meg Whitman
Margaret Whitman is the president and chief executive officer of Hewlett-Packard on September 22, 2011. Whitman served as president and chief executive officer of eBay from 1998 to 2008. During her ten years with the company, she oversaw expansion from 30 employees and $4 million in annual revenue to more than 15,000 employees and $8 billion in annual revenue.
She became CEO of HP after Leo Apotheker was fired by the board in september 2011. In November 2012 HP announced that it was taking an $8.8 billion accounting charge, after claiming "serious accounting improprieties" and "outright misrepresentations" at Autonomy, a company which it had acquired in August for around 11 billion dollars.
During the Republican primaries in 2012, Whitman endorsed Mitt Romney, who praised Whitman. Whitman's name had been mentioned as a possible cabinet member in a Romney administration.
Steven Jay Sinofsky
The  former President of the Windows Division at Microsoft, departed on November 12, 2012.  He was responsible for the development and marketing of Windows – especially Windows 8, Internet Explorer; as well as online services such as Outlook.com and SkyDrive.
Sinofsky's leadership style influenced many other Microsoft divisions to follow his principles and practices on product development. Sinofsky played instrumental role in developing Windows 8 and regularly blogged about the feature set and the process of developing the new OS in his blog.
  Jack Ma
Jack Ma a Chinese internet entrepreneur who owns two of the world's most popular sites in Mainland China, Taobao and Alibaba Group. He is the first mainland Chinese entrepreneur appearing on the cover of Forbes Magazine and ranks as one of the world's billionaires.
Ma is a board member of Japan's SoftBank and China's Huayi Brothers Media Corporation. Ma was also selected by Forbes Asia as one of "Asia's Heroes of Philanthropy" for his contribution to disaster relief and poverty.
Alibaba's success in the year 2012 was monumental, apart from creating a record US$3 billion sales in a single day it sold I trillion RMB worth of goods in 2102- that's $157 billion U.S. in gross merchandise volume (GMV), which easily surpasses U.S e-commerce giants Amazon and eBay combined