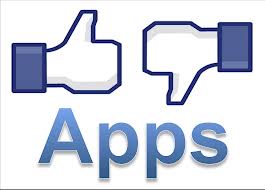 Social Gifting apps are actually trending everywhere. No doubt, it is now considered the new big thing in e-commerce. Mobile and social networks changing the retail landscape, the release of different mobile and social media gifting applications has made this experience easier, at the tips of our fingers and also has risen to skyrocketing popularity.
Definitely, the idea of friend-friend  marketing has proved itself, as 92% of people trust the recommendations of their friends online, in terms of purchasing  and 71 percent claim that reviews coming from friends or relatives persuades a person over purchasing decisions.
Wrapp is a kind of app which allows friends to contribute gifts, and makes it fun and easy to give, receive and redeem using mobile devices and Facebook.
This particular app is for iPhone and iPod Touch assimilates with your Facebook account, allowing you to celebrate your friends' occasions by sending them gift cards which are sponsored (free) or paid. Cards can be selected over number of brands. The nicest thing about this service is one will be able to see upcoming birthday of friends.
In a month, more than 500,000 Facebook profiles viewed cards while gift cards share out is 55,000 and gift cards posted to Facebook are 47,000. Wrapp supports gifts in the United States, UK, Norway and Sweden.
Interestingly, Gyft is also a mobile gift card app which enables you to upload, send and redeem gift cards. Gyft is flawlessly connected with Facebook to send gift cards to friends and family which can be chosen over 200 national retailers (growing).
There is also an interesting app called Plumpfare which I came across. Plumfare, is a latest app which is all about food-and-drink based, so it is quite different approach over cards. Essentially Plumfare prompts you to take pictures of whatever you eat when out or about to eat, and suggest those items to your friends and if your friend redeems the item only then you pay. You can gift those to your friends via SMS, email or Facebook. Unlike a gift card, there are no money changing hands unless the customer actually uses your gift. And this appears to be a good sign for customer acquisition; it's all food-and-drink based, so, unlike other gifting services, you're actually required to go into the store to get your gift.
Plumfare is collecting menus from hundreds of thousands of restaurants around the Web. Currently, the company has 250,000 menus in its database from which customers can actually select the items to gift.
The biggest demerit of these apps is that it requires your friend to allow the app access to their Facebook account in order to see and redeem your gift, which ruins the surprise. It's certain that many of your gifts could go unclaimed as scams do exist.
I suspiciously doubt that these apps gain traction as daily deal sites will still continue to sell gift cards where people can touch and feel. And if someone gifts the card, say through Wrapp their limitation will only end up to free cards as no one would like toss their bank accounts information on a social platform. This is only going to help monetize Facebook a bit more but it should also be ready to face any consequences in terms of security.