This could be heartbreaking for many Microsoft or Windows fans but rumors are driving the notion against them. As a result of a recent move by Nokia, speculations are being made that Nokia is silently testing the waters in Android space. A recent job opportunity, opened up by Nokia, for a Mid-Senior level Linux developer carries much inside it. What the heck Nokia has got to do with Sr. Linux developer, especially after the retirement of Symbian and focusing on Windows OS ?
In the qualification criteria Nokia has emphasized that candidate MUST have strong hold over C/C++ and Java – something that sits at the core of Android. Besides, the rich experience in mobile OS and supportive aspects like performance, security, driver development etc are areas on which candidates must carry rich experience. Definitely, the specs are not speaking anything related to Windows app or Windows component development.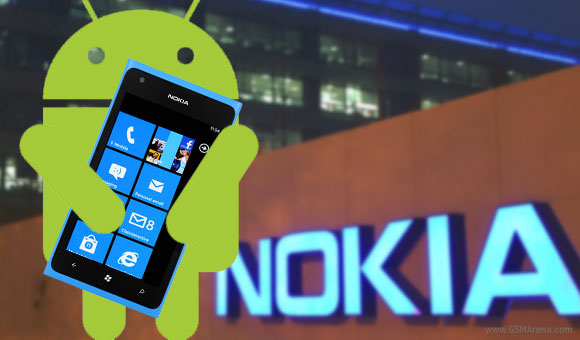 Rumors are being made that everything is not all right inside Nokia. Though, Nokia Lumia 920 has got far better response from market but it's not a gargantuan hit that can wash away Apple and Android and turn the table in the favor of Nokia and Microsoft. It has been more than 18 months since Microsoft and Nokia shook hands waiting for golden era to return back. Microsoft is paying $1.2 billion each year to Nokia against the commitment to stick with Windows 8. Apparently, both the companies are running against the time and investors are losing their patience against repeated commitments made by Stephen Elop and Steve Ballmer, CEO of Nokia and Microsoft.
On the other hand, Android global market share is appreciating with each passing quarter and all other mobile makers are riding high by leveraging upon it. While Nokia is somewhat bound to stick with Windows 8, Microsoft carries no commitment over exclusivity with Nokia in return. Therefore, other mobile makers, like Samsung and HTC, are only making the situation worse for Nokia by offering Windows 8 phones too.
Though, Nokia has improved its market share in Q3 by selling 7 million Lumia phones – almost double than Q2 2012 – but the number turns out into very low percentage of Smartphone market share. Overall market share of Windows OS remained only 2.4% in Q3 2012 but this includes the contribution from Samsung, HTC, Nokia and few others, resulting in less than 1% contribution by Nokia Windows phones.
So, what could be lucrative for Nokia; Android's strong market performance and promising projected future? In Q3 2012, 75% of all Smartphone sold were powered by Android. By 2015, Windows Mobile OS is expected to beat Apple iOS, though it will still lag much behind than Android, according to an IDC report.
Nokia's recent move (to hire Sr. Linux and C/C++ developer) could be a well calculated move based upon all above projections and performances. However, handling Microsoft could be a tedious job if ever Nokia foresees its place in Android space – especially when Microsoft is already harsh-rubbing all Android mobile makers due to upper hand in patent disputes with Google.
Update: Nokia is quick to deny any such rumors. The company has claimed that the recent posted job is linked to HERE Maps support for other platforms, including iOS and Android. No surprise if company is correct from their current stand but still.. did Nokia never make any app before supporting iOS and Android ? Something to think about !!!!