Every day, news feed delivers the news or stories you post to your friends and subscribers. As promoted posts appear higher in news feed, greater are the chances of audiences to see them.
Interestingly, those looking for better way to target promoted posts, Facebook recently updated the service which allows brands to target promoted posts by country. By which one can actually control their targeting by only reaching people who are most relevant to see these posts in their news feed .Facebook has updated promoted posts to reach fan countries where the posts can be targeted to their fan audiences around the world, who have similar flavor of choices or fan of a particular brand or company and the best way to utilize this is by refining the audiences who are eligible to see the posts. This set up of criteria to 'promote post' option definitely helps business, by getting more responses from their audiences or fans as they get updated news and have awareness of the business whether it is about discounts or sales or even launch of new products.
Adding targets to page posts means only selected audiences will see them in their news feed and adding news feed targets does not affect audience who can see the post on your Page. Always use 'hide posts' to hide display of any posts from audiences who visits the page. Refining the targets or adding targets using filters can be done by criteria's such as gender, location, relationship status, interested in, language, age and location. The minimum people one can target is 20
Facebook as a powerful tool of advertisement, according to this Infographic
1 billion total monthly users exist out of which 58% are daily users
 6:35 hours are spent on Facebook desktop per person per month
600 million monthly active users on mobile
 3.2 billion likes and comments every day in the world.
With this study one can definitely understand the manpower in Facebook and if smartly used the business on Facebook can be taken to a new edge. For further details go with the link.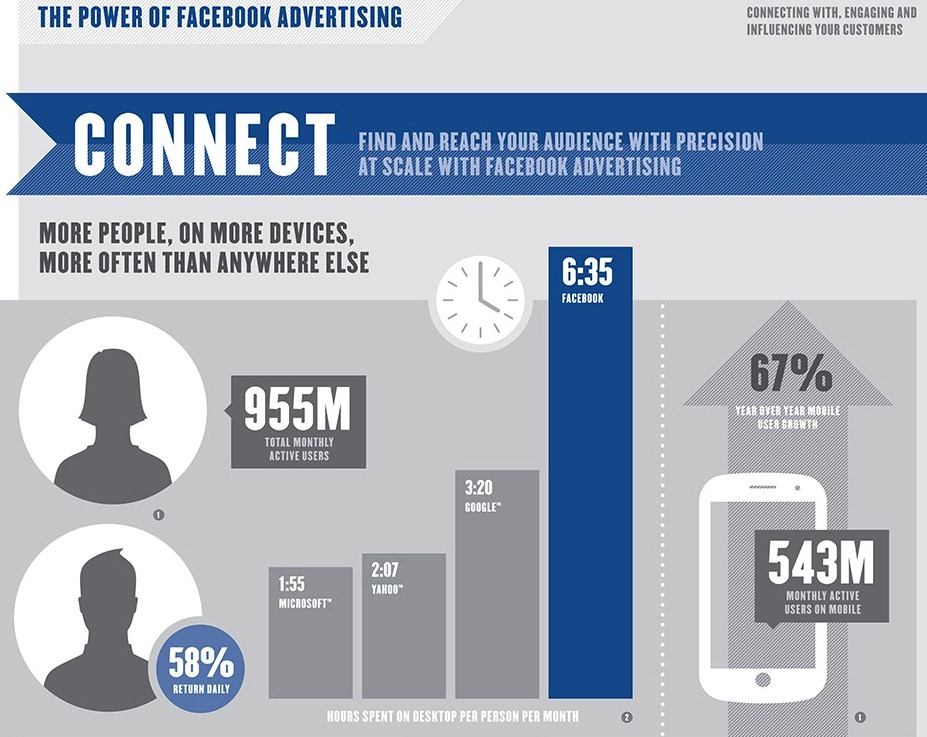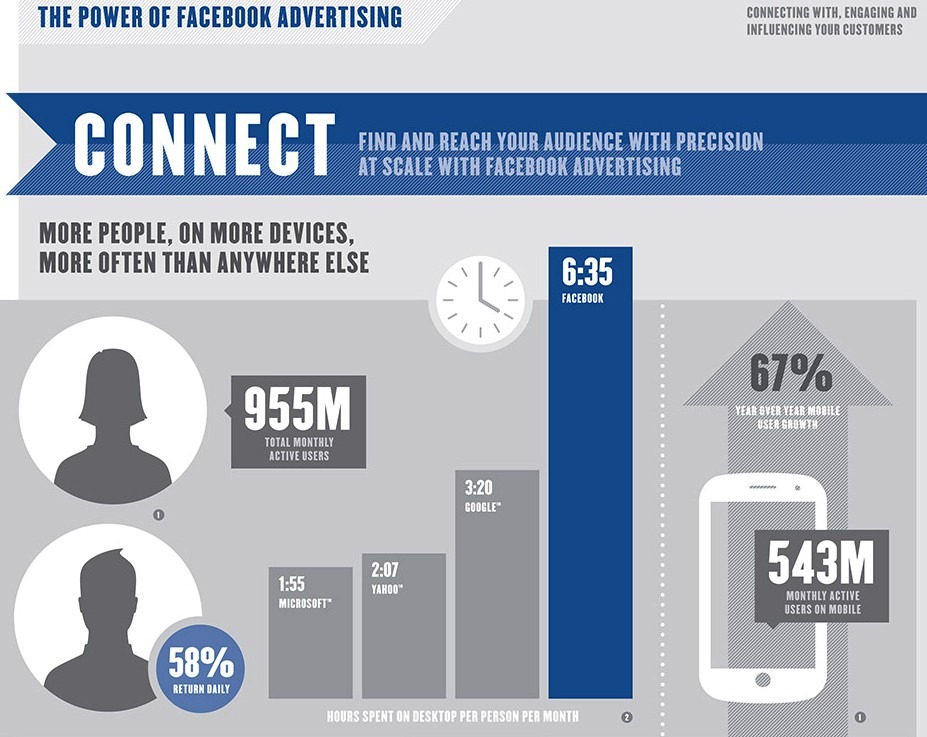 Unfortunately , not forget to recall about the recent study where it states that 70% of business pages are dead. hopefully, this time business pages make use of them in a right way as targeting helps in smart capital investment.