12.05 PM : Key Note Session is about to begin in 5 minutes.
12.10 PM: Mr. Bhaskar, Chairman Microsoft India On Stage !!! Thanking Media !!!
12.18 PM – 3800 developers are here to break the world record !!!
12.22 PM: Mr. John at stage, explaining Microsoft initiatives on Windows 8 platform.
12.25 PM: Microsoft sold more than 700 Million licenses…
12.26 PM: There will be more than 60% mobile devices on Windows 8 platform..
12.27 PM: Designing for a changing World….Mobility, Touch, Connectivity, Content, People and Home & Enterprises..
12.30 PM: Demo of Windows 8 and few of its incredible features ….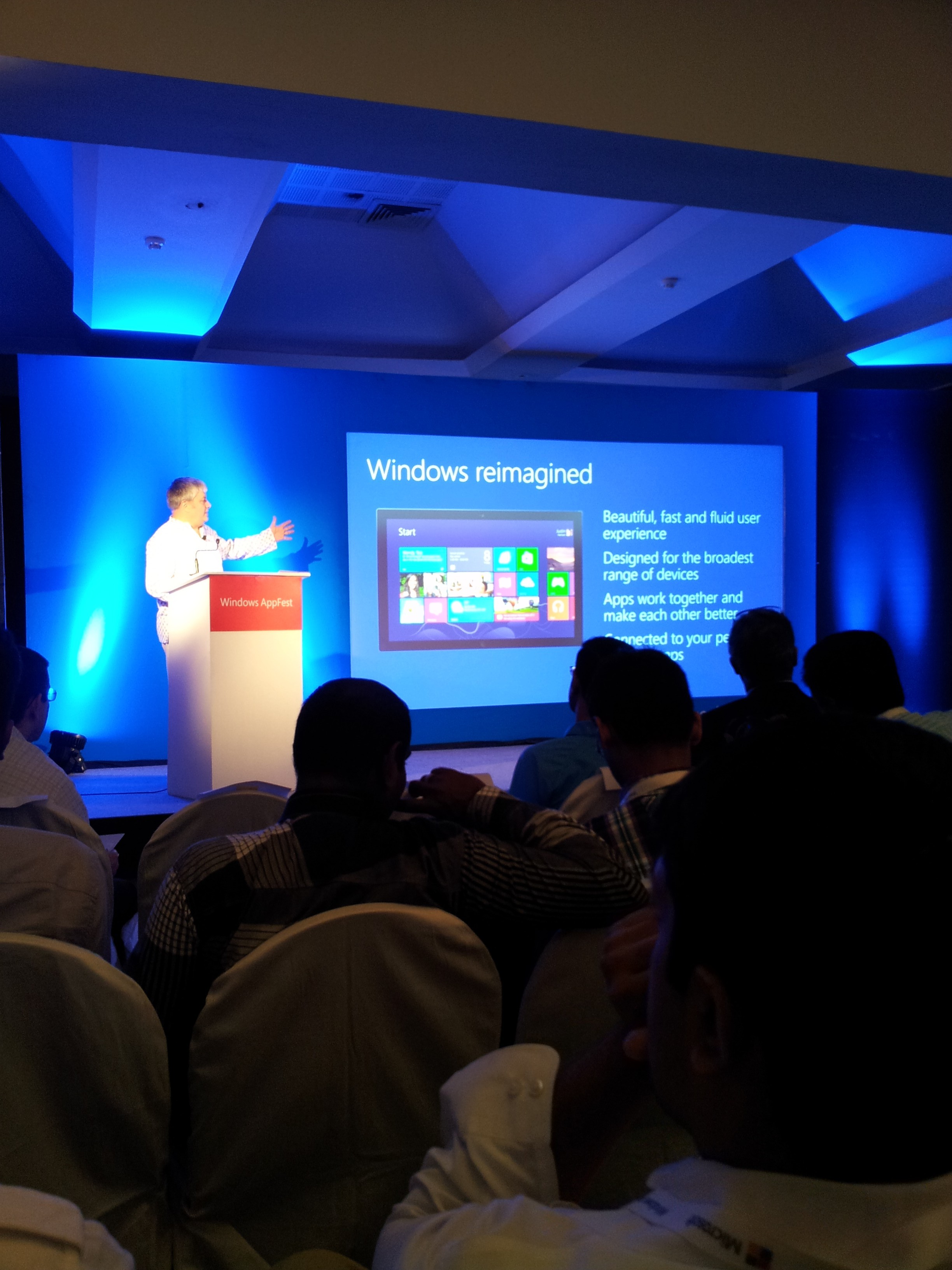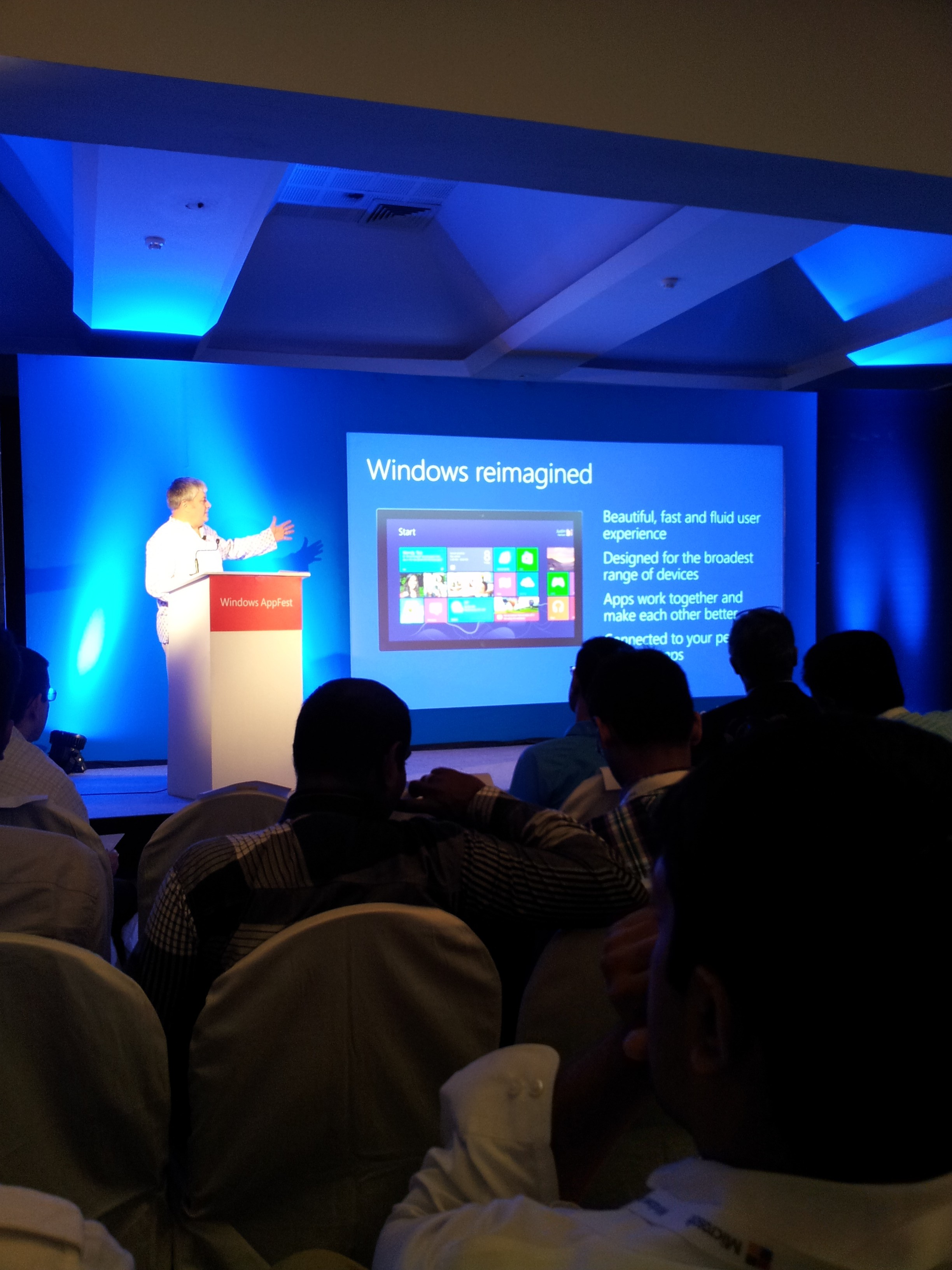 12.35 PM: Developers can keep 70% of the first $25 and 80% of the rest as revenue sharing option on app development, distribution and sales.
12.37 PM: Optionally, developers can also use their own commerce engine/platform and keep 100% revenue..great !!!! Woakkk Apple are you listening !!!
12.42 PM: Mr. Bhaskar is back on stage for Q&A session.
12.43: Applications run on Windows 7 will run on Windows 8 seamlessly.
12.44: Windows XP is going to end of life (support) by 2014…
12.46: Developers will have to shell out Rs. 2500 ($50) for an individual to open an account on Windows Store.
So, there was nothing new after Media session. Almost same speech and text  by Microsoft executives…..However, there are few fantastic snaps here for you directly from Windows 8 AppFest…..
01.53 PM: Clock Started ticking….18 hours countdown is on developers !!!
02.20 PM: 3,500 developers heads down on their laptops…..Amazing !!!
02.45 PM: Since its early stage of AppFest, all developers are focused on their app…No disturbence please…..in mean time here are few great clicks for you directly from Windows8 AppFest event…
[nggallery id=12]
More clicks and videos under processing. Stay tuned !
Here comes the first video of Windows8 AppFest – heated atmosphere and tensed faces all around..
And, here comes superbly choreographed Windows 8 App Fest Anthem…