Apple's Strategy With iPod
It's well known, Apple introduced its iPod in October 2001, a pocket music system could store 1,000 songs. Later, a significant number of contenders came into the market to compete with Apple's innovative product. At that period, Apple adopted a strategy and revamped its product. Initially, iPod was small and screen free for  just $49, but later, the company modified it and named as iPod classic. However, the price was also increased to $249, but it could store 40,000 songs and had touchscreen. In this way, Apple dominated with its iPod on the U.S. market in the portable music player device segment.
Mini iPad With 7.85-Inchs Screen Coming This Fall
On last Sunday, NYT has revealed some facts, which depict Apple is really going to launch its 7.85-inch Tablet later this fall. On Friday last week, Google announced to ship its Galaxy 7-inch Tablet. This time, Google's 7-inches Tablet seems a major threat for Apple due to portability and budget friendly price. Microsoft has also jumped into the Tablet war, recently unveiled two Tablets—Surface Tablet for Windows RT and Surface Tablet for Windows 8 pro. Currently, Amazon is also working on its 10-inch Tablet, it's really a matter of concern. At present, every big players are focusing to carve 7-inch Tablet, then why Amazon is building 10-inch Tablet. Here, the intention of the retail giant is quite clear, it's creating new Tablet just to grab a considerable number of 10-inches iPad's users.
What's Apple Strategy?
At present, Apple is more aggressive about the portability and pricing of device. The company is trying to manufacture less expensive and more portable device for less than $300, expected to be come later this year. However, it might be an Apple's strategy to promote its textbook business, because priority of screen size of the Tablet for text reading varies according to users. Some users still like to read texts on Apple's 10-inch screen size iPad, while some like to read on Amazon's 7-inch Kindle Fire Tablet. However, we could speculate that a notable number of users are more likely to own Apple's 7-inch Tablet for reading text. Besides, the 'iPad Mini' could lure those consumers believe that iPad is bulky and not portable, especially to women users.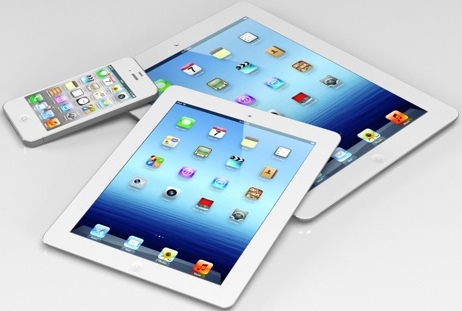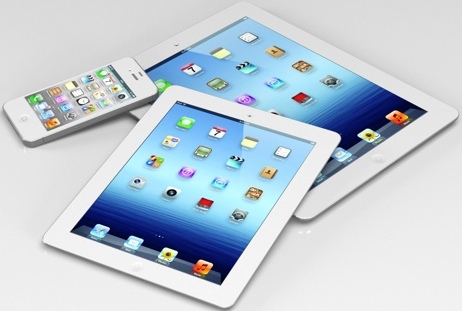 How Google Is Threatening To Apple?  
In Q1 of this year, Apple was dominating 62.8% Tablet market share, sold 13.6 million iPad in the quarter. Google forayed into mobile OS market with Android and has succeeded to clinch a considerable Apple's iOS market share in Smartphone sector. Now, it has launched Nexus 7-inches Tablet , which has become a big challenge for Apple. I think, Apple is not afraid due to launch of Google's Nexus 7 Tablet, but it's afraid due to Google's strategy. At present, Google is trying to create an integrated hardware-software ecosystem around, that's why; it has acquired Motorola Mobility. The acquisition could be a turning point for Google.
What's The Need To Launch iPad Mini?  
Google Nexus 7 Tablet has won its enthusiasts expectation from a review of its software and battery performance, and of course, we should not forget about it's size and price. A month before, Microsoft also teamed-up with Barns & Noble (to invest $300 million) for the promotion of Nook Tablet business.
Apple is knowing well that low-price Tablet is one of the determining factor to entice users around the world. In March of this year, it plummeted the price of its iPad 2, starting from $399, a $100 less than the next generation high resolution "Retina Display" Tablet. At this time, Apple is trying to adopt the same strategy to launch portable Tablet at more budget friendly price.