With over 150 million users, LinkedIn is famous among the professionals and the business people (3 out of 4 use LinkedIn for business), especially among the job seekers and recruiters. It's competing neck to neck to keep up with the top social networking site like Facebook and Twitter etc.
Facebook is gradually becoming more popular with its news feeds, which includes the frequent updates by friends etc. Moreover all social networks like Facebook, Twitter, LinkedIn and Google+ are constantly focusing and changing the design of their home pages. And is LinkedIn trying to follow the footsteps of Facebook?
LinkedIn is planning to facilitate its users with a modern homepage by revamping its website design with more relevant clutter free updates and a simpler user interface. LinkedIn's new redesigned version will be rolling out in a couple of weeks.
It is mentioned in the LinkedIn blog:
"We're always looking for new ways to make the Homepage experience better, more efficient and a place where you can come everyday to get what you need to be productive and successful."
Previously LinkedIn even launched "LinkedIn Today", specially to keep their users up to date about the latest news. Obviously all these updates are endeavored to get its users more and more engaged. As on January 2012, there is an increase of 45% of LinkedIn users and all these updates will most probably help in increasing the number of LinkedIn users or the engagement ratio.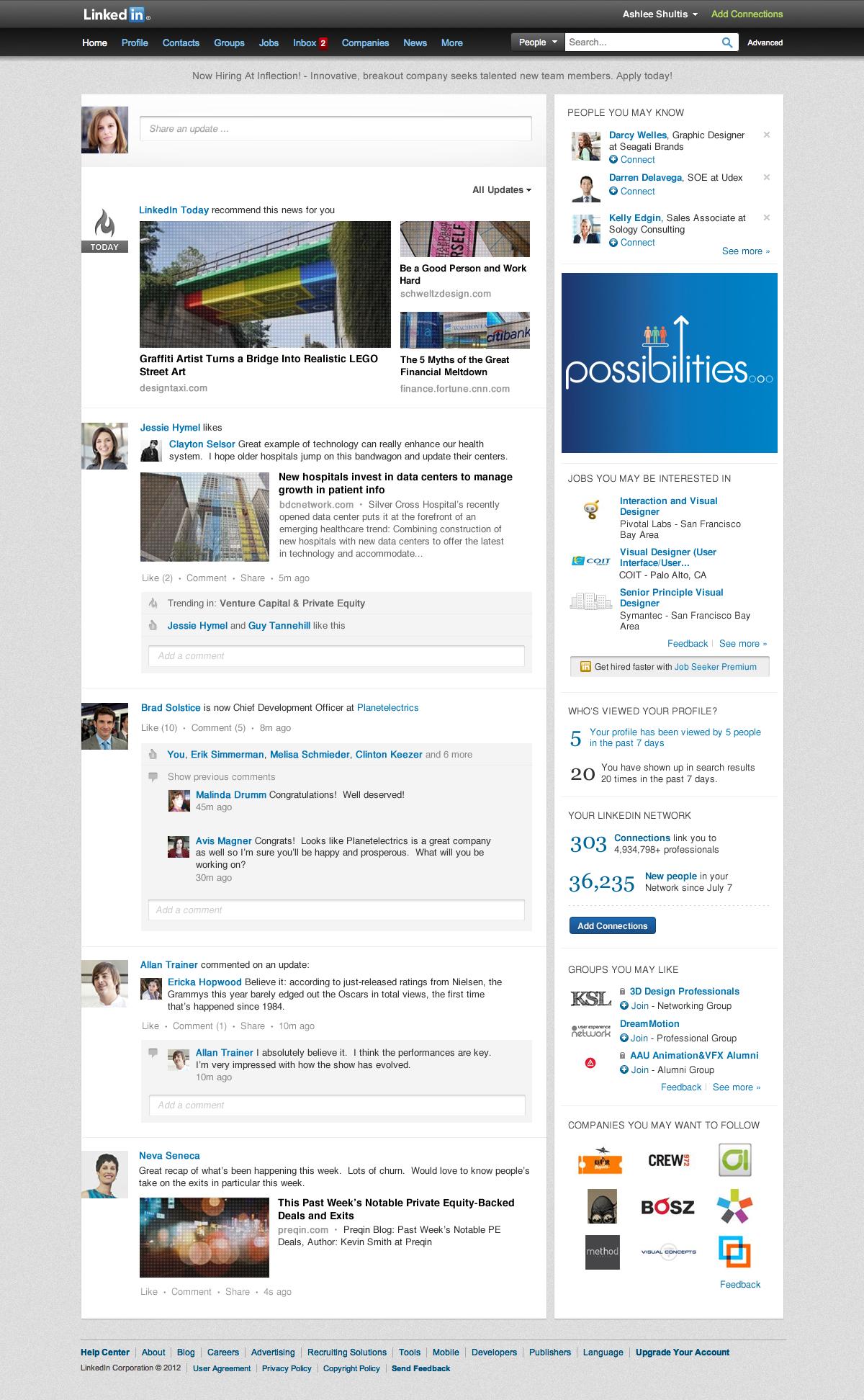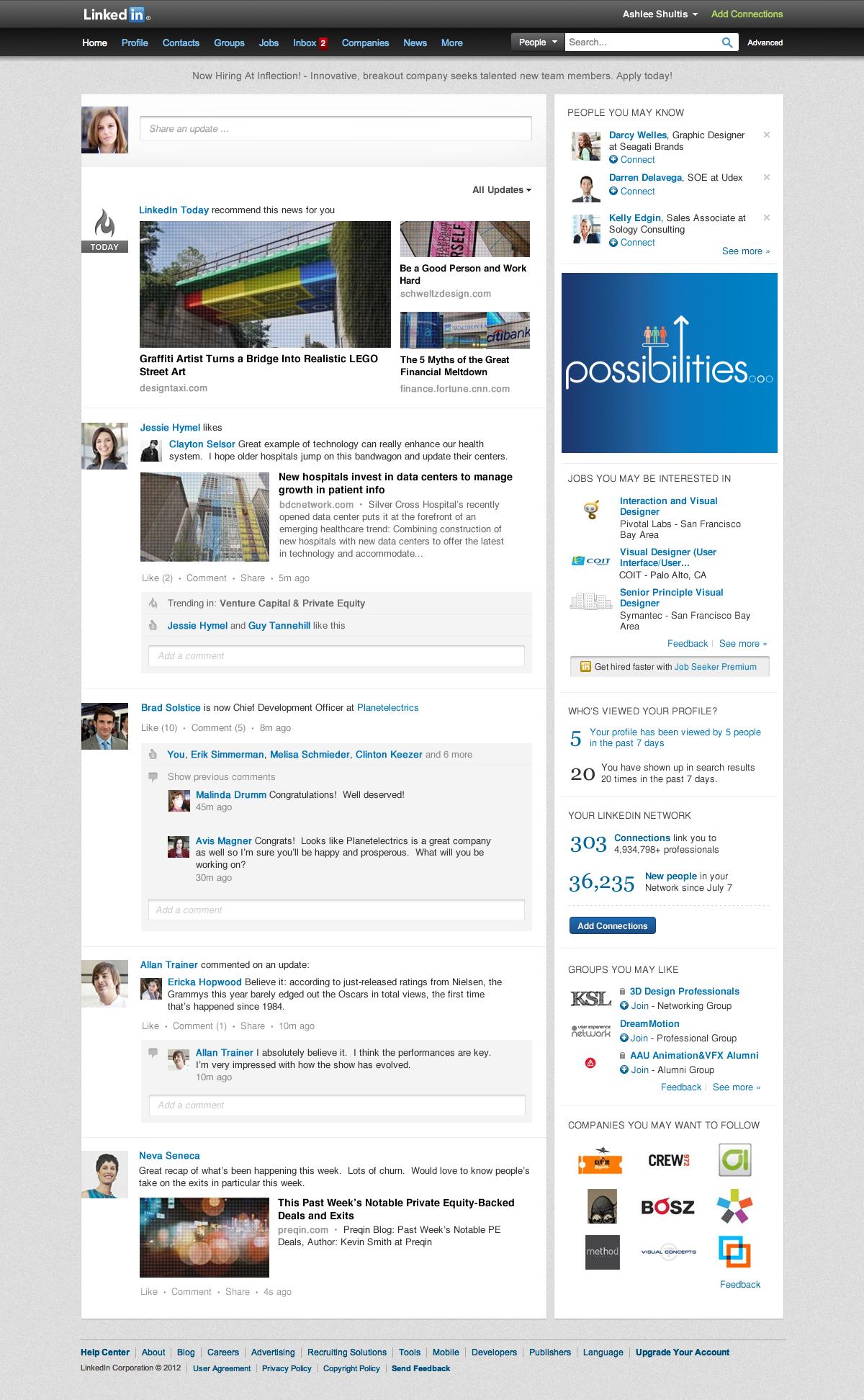 But if we see it in the design perspective, isn't it almost similar to Facebook? The preview of the image provided below looks almost similar to that of Facebook's Homepage, which most of the LinkedIn fans might not agree with. And the possible problem that might arise is that the homepage might be bombarded with irrelevant content sharing in the future, which might piss of the professional business people who rely on LinkedIn.
LinkedIn shows status updates of people and their connections. People have a close watch about who is connected to whom, which is essential to promote their business or to get a solution by taking part in an active discussion. And the proposed design modification might pose a threat to the users in finding status updates. Chances are that the home page of LinkedIn would be filled with shared contents and eventually make it difficult for the users to find out the status updates among a huge pile of other shared contents.
But whatever may be the strategy, the redesign blueprint of LinkedIn's Homepage looks quite user-friendly, which further might definitively help its users to share useful contents. It will be a great ease for the job seekers to find the updates about the latest job opportunities.