This time, I'm really upset with RIM's decision making ability. Why the company is so flexible with its future strategies? Once upon a time, RIM's  products were ubiquitous; these products made a great impression especially into the mind of businesses and professionals. But now, the perceptions have been changed since 'three days outage' in the last year and these users are more likely to rely on Apple's iPhone and iPad rather than BlackBerry devices.
It was demand of the time, Thorsten Heins was elected as a successor of ex co-CEOs–Mike Lazaridis and Jim Blasillie–last year. Recently, the new CEO  convinced to its shareholders that they should keep patience until January of this year. The new CEO has strong belief on its BlackBerry 10 OS, which could be a turning point for the company. A month before, the company hired financial firms–JP Morgan and Royal Banks of Canada–to identify the shortages. But, this time, these financial firms seem futile to provide any concrete measures.
Really, the financial condition of the company is not well, that's why, it has decided to lay off 5,000 of its employees. Last year, RIM's former co-CEOs hired private equity firm to evaluate company's market valuation, expected to have $15 billion. But a week before on Tuesday, the market value of the company plummeted to $3.76 billion with stock value per share was $7.28.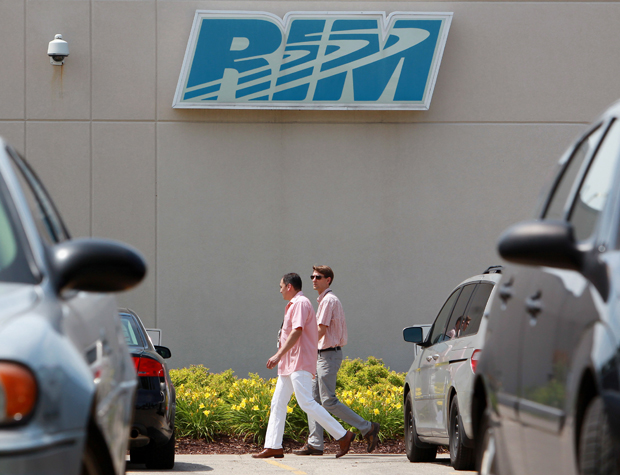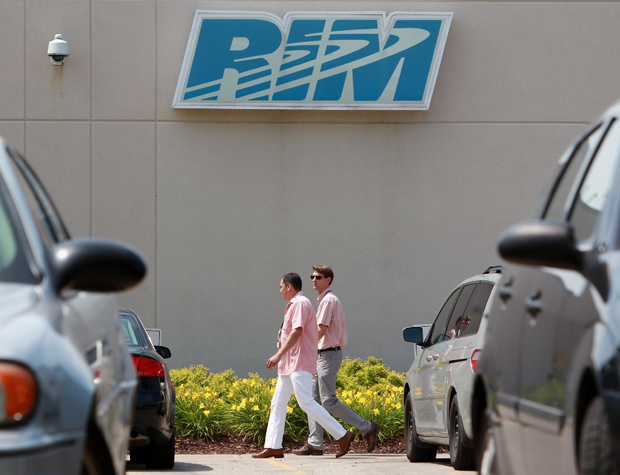 However, RIM has still 78 million subscribers worldwide, and this time, the company will try to inhibit these consumers for next six months. But, at present, it seems very tough, because numbers of players such as Google, Apple, Amazon, Samsung and more are going to launch their high-end devices later this year. Microsoft's Windows Phone  has proven itself in the market and it could also create an intense competition for the Canadian handset manufacturer.
On RIM's filed documents,  the U.S. securities and Exchange commission evaluated the book value ($3.37 billion ) for its 3,357 patents, as of  June 2 this year. Recently, number of rumors revealed that the company was looking for potential mergers; Amazon and Facebook were considered as two biggest mergers.
Indeed, RIM is going through the rough patches; a San Francisco court on Friday last week penalized the company to pay $147.2 million to Mformation Technologies for infringing patent related to wireless mobile device management. At present, RIM's market valuation is less than even 1% of Apple's total capitalization. Really, RIM needs to take an effective measures in order to move out from nightmares. The company has been dwindled to its lowest value since 2003.