In our previous study we considered about the dominance of Asia-Pacific users on Social Media globally. The dominance is due to the rising usage of Social networking websites like Qzone (China), Sina weibo (China) and Facebook in Asia. Asian countries like China, Japan, India, Philippines are having huge number of Social Networking users for different social networking sites.
A recent infographic, released by wearesocial, highlights the current situation and position of various social networking sites active in whole Asia region. It clearly showcases that Facebook is taken as the most favorite Social Networking site status among the Asian Countries. However, Chinese social networking site "Qzone" is at the top position with million active users. Following it, "Sina weibo" is with 300 million active users, updating million posts per day.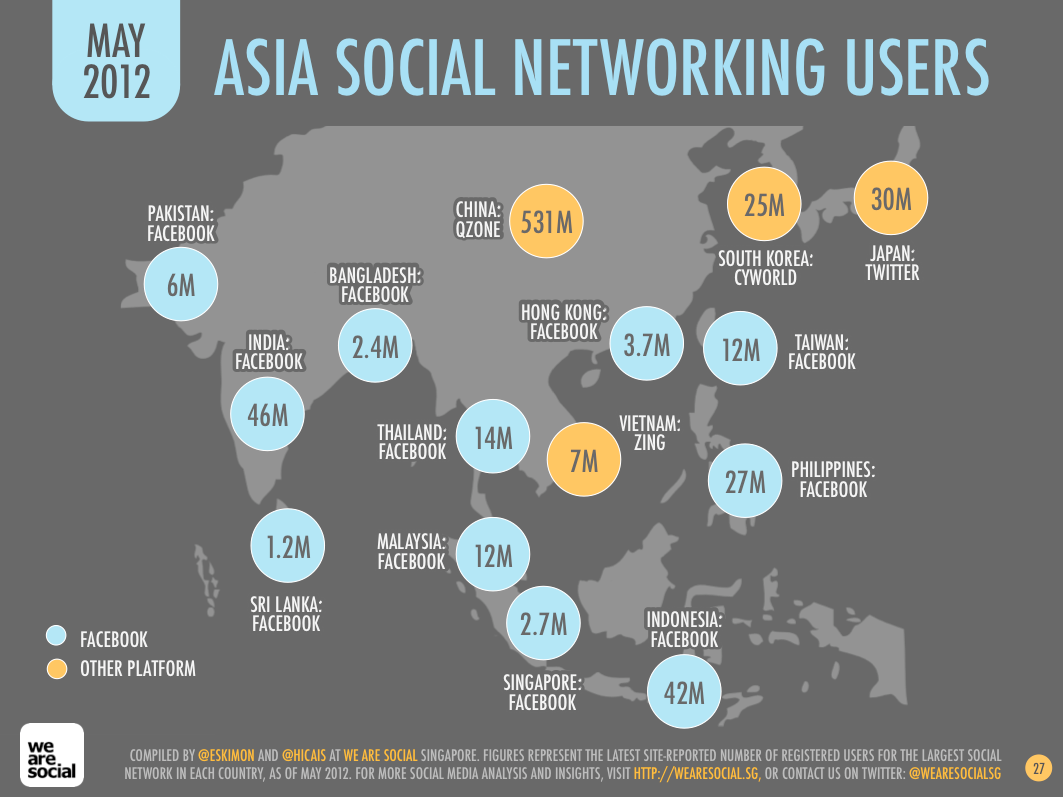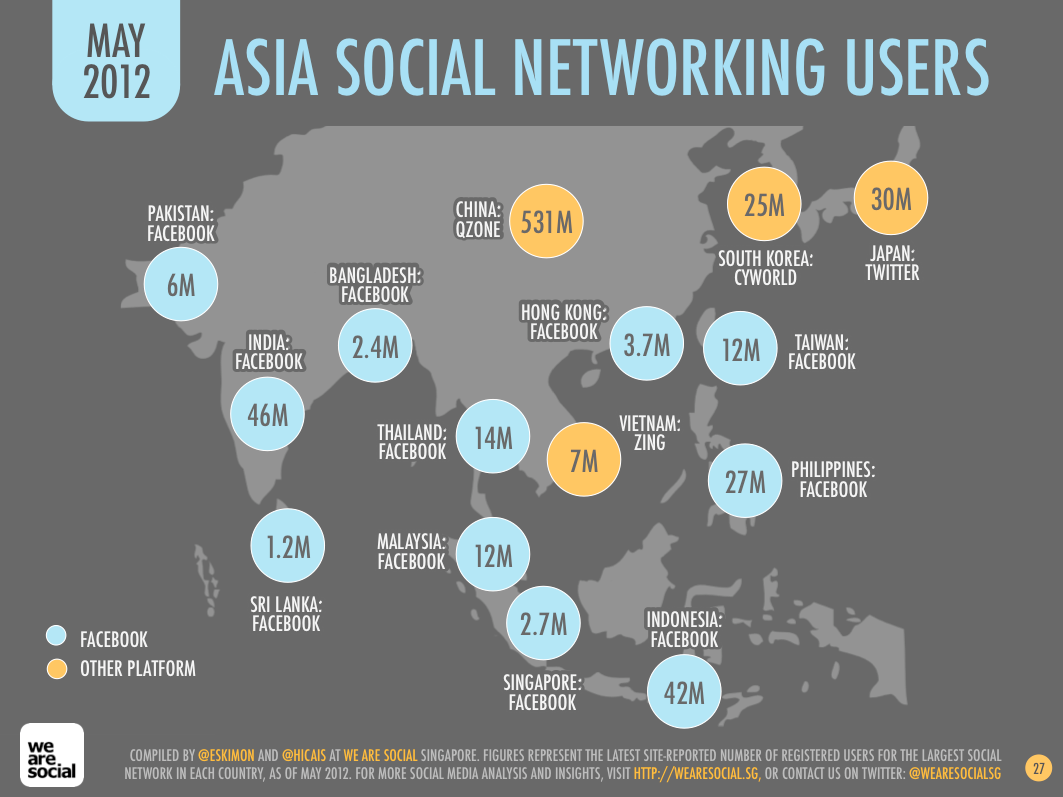 Except China, Facebook is being used in most of other South Asian countries. Facebook is restricted in China due to some country's security issues and banned in some of the Asian countries recently like Pakistan and Bangladesh (religious issue).
Twitter has gained its popularities in Japan with million active users and Japanese language is used as the second most used language in Facebook. South Korea's CY World (social networking site) and Zing in Vietnam is popular with 25 million users and million users respectively.