The competitive invention of Microsoft's FUSE Labs has given birth to "So.cl". It is a Social Networking and search website where one can search any topic and just share it with others. I would call it a mixture of "Facebook", "Google+" and "Pinterest". It is said to be a research tool as mentioned in the So.cl FAQ page for the students. By montages of the contents of various websites, it is claimed that it enables one to create rich posts.Initially it is for selected set of schools for the initial stages which includes University of Washington, Syracuse University and New York University. Following is a screenshot of the "So.cl" webpage. Other ongoing projects by Fuse Labs are Kodu, Montage and Docs.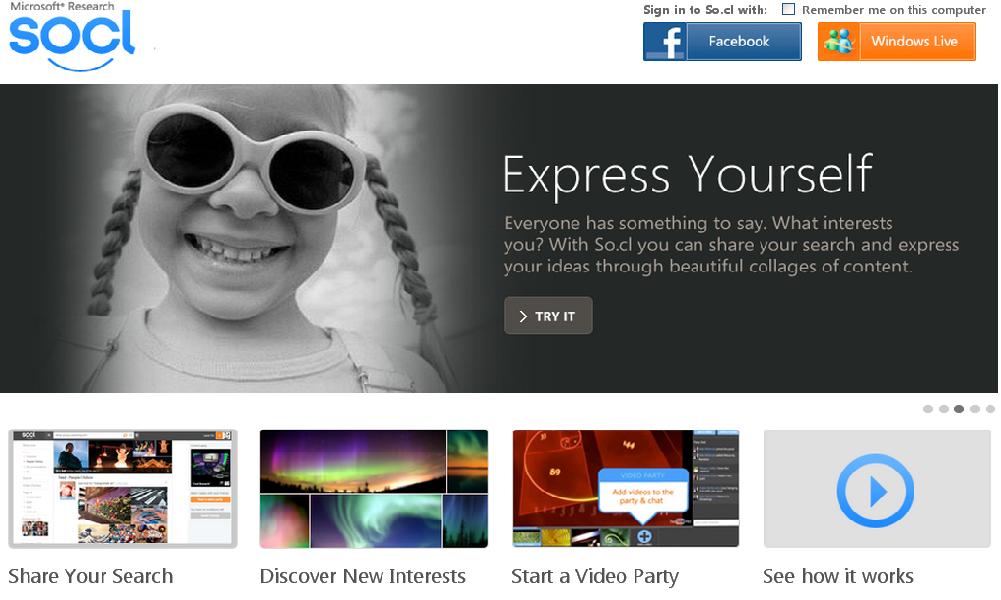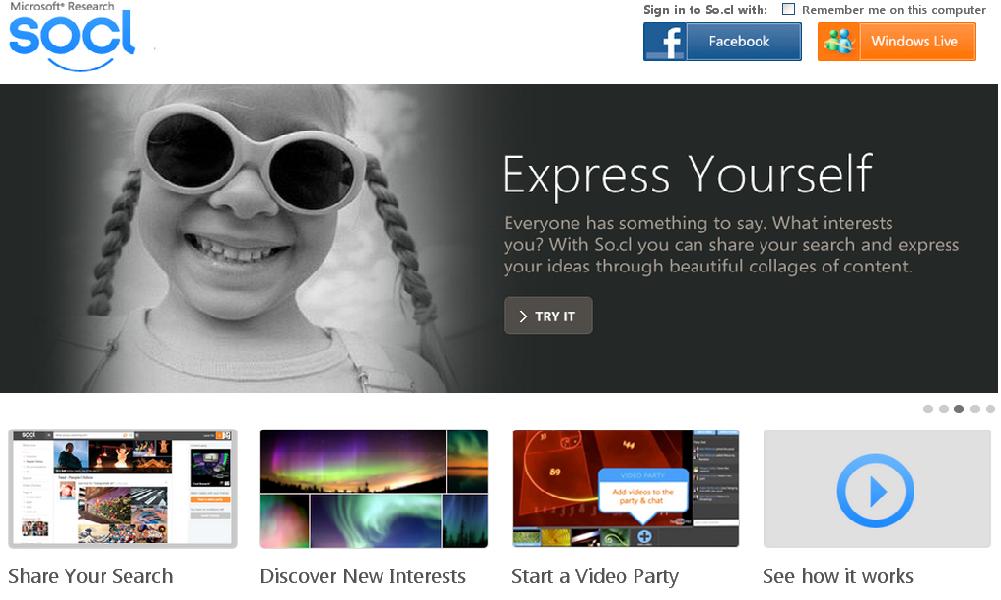 Working of So.cl:
Powered by the Microsoft's search engine Bing, So.cl is provided with a search bar where students can search the content of their interest and share it with like-minded students. However it is pointed out that So.cl is not the product of Bing as stated in FAQ's of So.cl site. Log in can be done by using Facebook account and you can view your profile in the So.cl account. Posts can be shared to Facebook  using the share to Facebook option.
It is stated in the So.cl website that:
"We expect students to continue using products such as Facebook, Twitter, LinkedIn and other existing social networks, as well as Bing, Google and other search tools. We hope to encourage students to reimagine how our everyday communication and learning tools can be improved, by researching, learning and sharing in their everyday lives."
Cool "So.cl" features – Riffing:
As in the blog pages of Fuse Labs, the "riff" is a new cool feature by Microsoft. It is more than the comment section of any social networking site like Facebook. A user can add or riff additional info to the existing post which can be seen when clicked on the link as shown in the image below. It is more than the regular commenting on other Social networking websites. And like is replaced by the smile icon.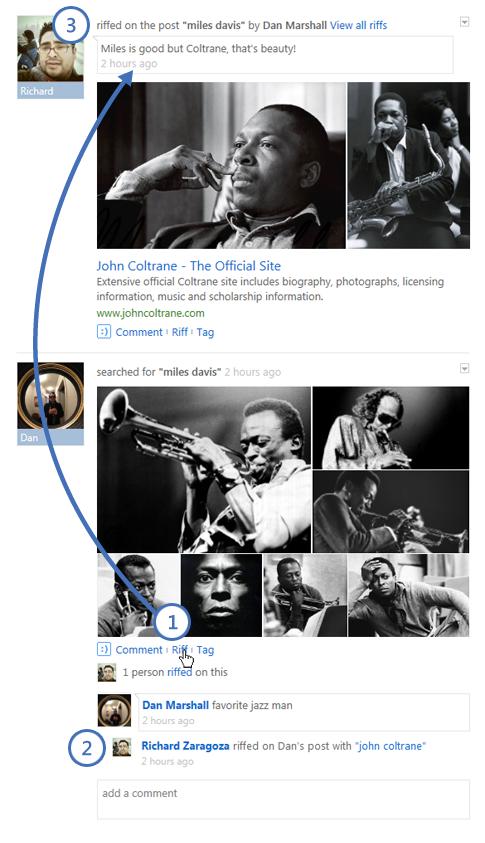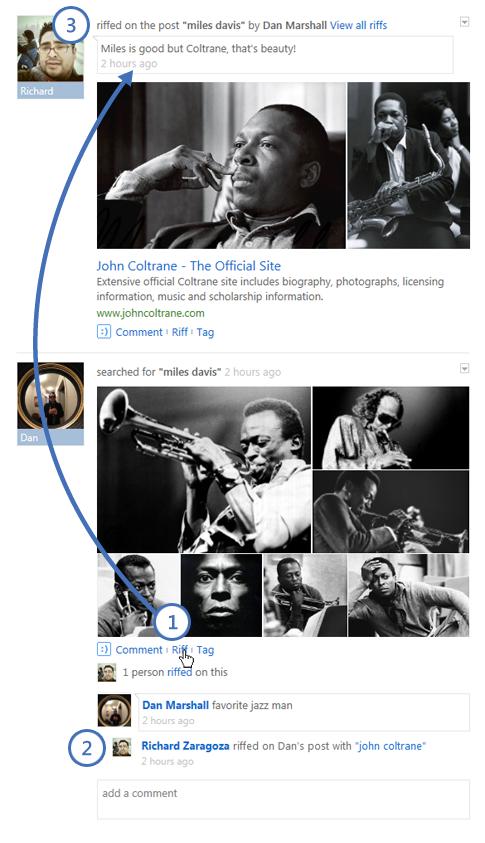 So.cl Bookmarklet:
This feature enables you to share any web pages that you visit just by the click of the "Share on So.cl" button.
So.cl Video Party:
Using Video Party in So.cl one can share videos with friends online, friends can now search and view any video together and chat with other users as well.
By now there would be many questions revolving around your brain:
Is this research tool really endeavored for the sake of students only?
Are the students really going to utilize this to their advantage of learning?
Is it worth for some other purpose as well?
Or Is it a strategy similar to Facebook of promoting website to selected colleges and then finally end up with 901 million users?
If the website is only for students than how will the site generate revenue which is not possible without advertisements.
Or in other words, what would be the need for advertisements (if enabled in future) for students when it is purely aimed for student learning?
Is it an attempt made to enhance Bing anyway by collecting data around the world from users?
Is So.cl Video party really aimed for students learning and if so will the students utilize it properly or rather kill time over celebrity gossip videos.
If the posts can be shared on the Facebook, will the students really share informative posts in the Facebook?
It's probably a mystery and Microsoft still need to open all its cards to settle down with proper conclusion.
In mean time here is the video review of the So.cl website. Watch and get to know about the So.cl in the video presentation:
http://www.youtube.com/watch?v=AxclbIKq130
Though, company has claimed that this tool has been developed only for the purpose of research and students, you never know what's really going on in someones's head sitting at Microsoft waiting for right time to turn the table !