Few weeks back in F8 conference, Facebook announced that they now have 800 million active users. Interestingly, this number has some drastic comparison to showcase the power and popularity in its own. Back in 2004, the worldwide internet user population was almost equal to the number of users Facebook has now.
According to the research done by pingdom, social media giant is has left many countries behind either in terms of internet users population or – in few cases – the population of whole country. Facebook is only the third biggest country, if we say so, after China and India in terms of population. However, it stands tallest in terms of Internet users as none of the countries have as many Internet users as Facebook has now.
Even, if we combine few of countries and see then as continent, Asia is the only one that stands above than Facebook in terms of Internet users.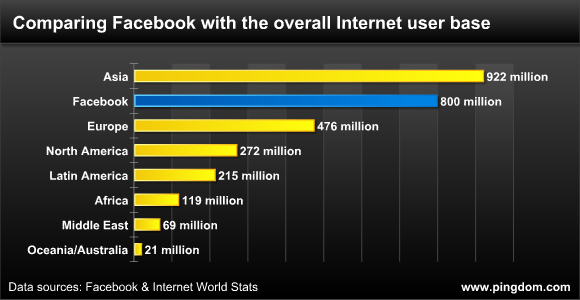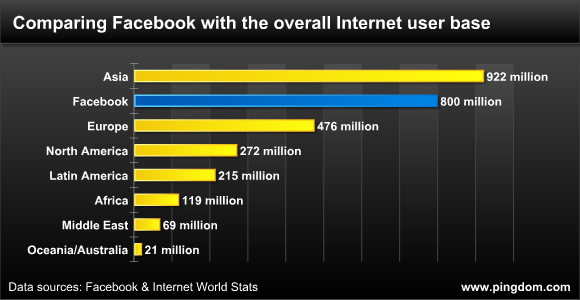 There are also many more stimulating facts when you compare Facebook with many countries individually. Social media giant consumes 38% of entire internet population now. While comparing Facebook number with entire population; it has 2.5x the entire population of US and 13x the population of UK.
However, it's quite likely that Facebook may leapfrog ASIA in terms of internet users in sometime early next year. Facebook is expected to reach the magnificent 1 Billion user mark by end of this year or in early 2012 and by the same time the internet population of ASIA, which is the only continent ahead than Facebook now, might also be little over than 1 billion.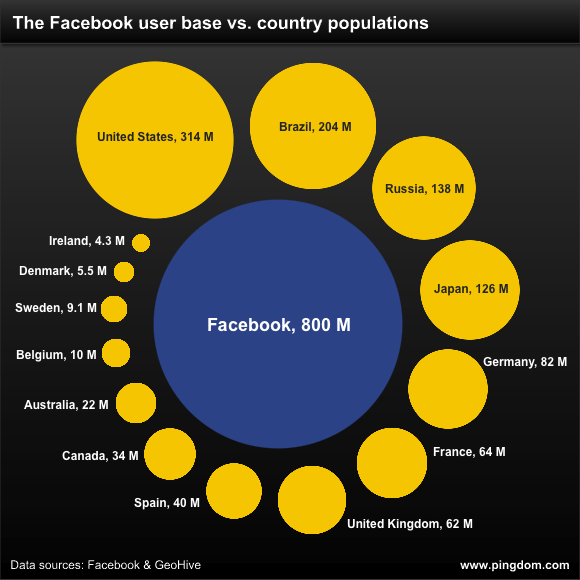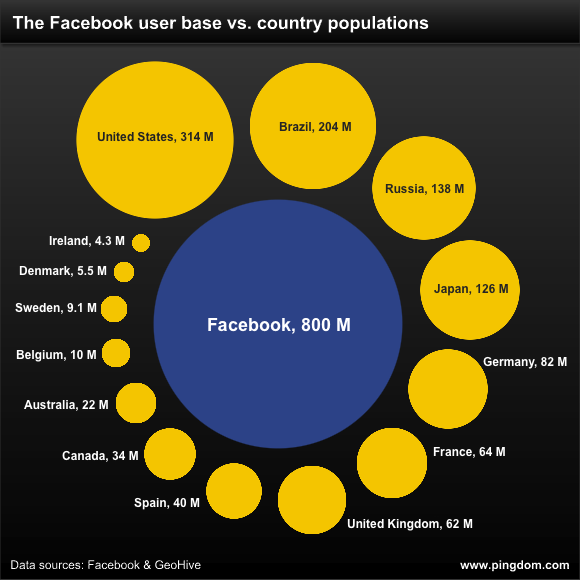 Facebook has come over a long way in last 7 years. Founded in 2004, it has left all its competitors only to fight for survival in the leadership guidance of Mark Zuckerberg. With market valuation of close to $85 billion, company is among the fastest growing venture of all time. Though, there has been many criticism in its 7 years of existence, it would be interesting to see how much more miles still left for the giant to cover in coming few years.