We heard about the 'Play Pass' subscription of Google during summer last year. The tech giant has finally put the monthly subscription under testing in an effort to launch it soon. The Google Play Pass monthly subscription will give you access to premium Android apps and games.
According to the reports by Android Police, Google has decided to launch 'Play Pass' parallel to the monthly subscription service 'Apple Arcade' announced by Apple early this year.
However, 'Apple Arcade' isn't rolled out yet but Google has begun testing of 'Play Pass'.
Google 'Play Pass' is expected to offer access to several new Android games and apps. The big techie has carefully curated the catalogues to attract users and make it fun for them.
The screenshots received by Android Police reveals the signup page for Google 'Play Pass' and a monthly subscription for $4.99. The monthly cost, however, is subjected to roll out and may change.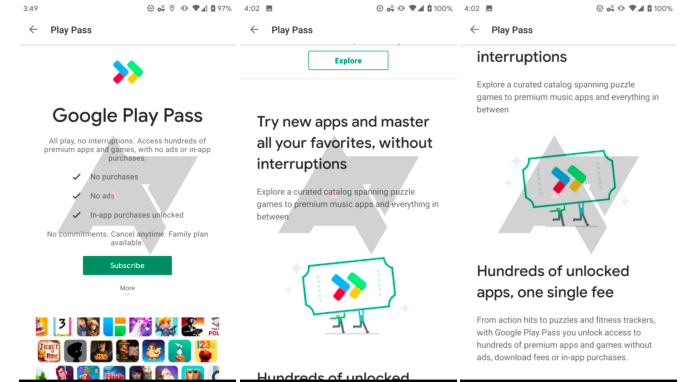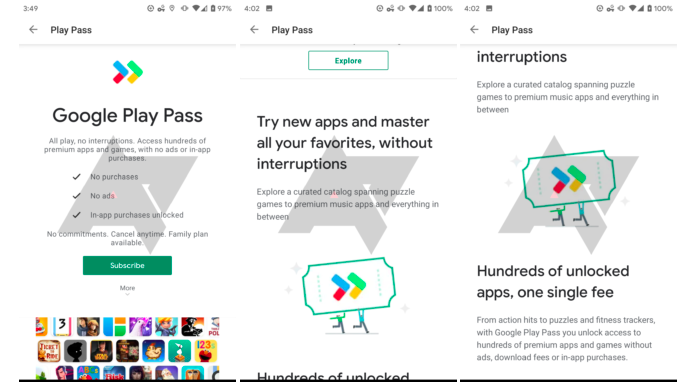 One of the information pages read, "Explore a curated catalogue spanning puzzle games to premium music apps and everything in between. From action hits to puzzles and fitness trackers, with Google's Play Pass you unlock access to hundreds of premium apps and games without ads, download fees or in-app purchases."
Games like Stardew Valley and Marvel Pinball are also expected to be part of the subscription games.
Google's spokesperson confirmed to Android Police that the company is testing this new monthly subscription service. There was no comment on its availability though.
Google Play Pass: Enticing Enough?
How many users will gravitate towards this monthly subscription on Android devices is still a question. On the contrary, more money is spent by iOS users on apps and games. Nevertheless, Google doesn't mind trying.
According to 9to5Google, Google might as well include fitness trackers and music premium apps in the list of apps and games for the monthly subscription. Moreover, Google's subscription service will also offer you non-entertainment software ad-free and without in-app purchases.
It is expected that Apple will also fuel the launch preparation of Apple Arcade to compete with Google Play Pass. Apple Arcade is expected to be available on iPhone, iPad, Macs, and Apple TV. It is not known yet whether Google will launch Play Pass on other platforms such as Android TV.
The main focus of the subscription seems to be games, including a variety of games for you to pick from. The range covers from action games to hit puzzles and whatnot. Stardew Valley, which is usually $7.99, will be free if you have Play Pass.
Play Pass can be accessed under the 'Explore Google Play Pass' section which reads 'apps and games we think you will love'. The fast forward icon has traditional four Google Play colours. A game which is part of the subscription will be promoted by a purple banner under the buy button.