There is hardly any sector that the advancement in technology hasn't touched. The Internet has proven itself as one of the best gifts of advancing technology and there is hardly any sector that doesn't need internet. And when it comes to benefitting from all these advancements in technology, there is not any industry better that gaming industry.
The advent in VR has given gaming a new angle and the high-speed internet has made it possible to team up with your friends in defeat a deadly foe in a seamless experience. It is now possible to turn your home into a battlefield and your couch a casino just like you walk around with a bank and a messaging service in your pockets.
Over the last few years, there's one industry in particular that has managed to grow better than any other industry benefitting from advancement in technology, Gambling Industry. The internet, the mobile, Virtual Reality, all have made casinos online, portable and reachable. LeoVegas, an awarded mobile casino has proved how god online casinos can be.
Back in 2012, the mobile gaming industry witnessed a revenue hike of a massive 75% and although it was predicted to rise by 4% every following year, it doubled only in 2 years i.e., 2014. It is estimated that mobile games would account for half of the gaming market in 2018. And if we analyse the extension of this success to online and mobile gambling then the statistics show that the number of bets placed via mobile phones are worth $69 billion, with more than 164 million people using mobile phones visiting mobile casinos.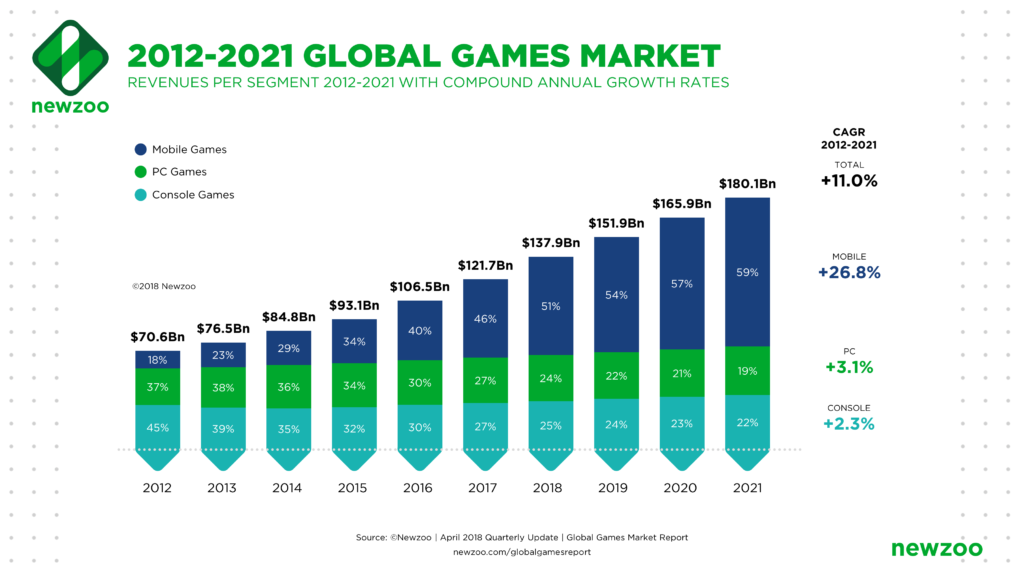 From rolling dice in ancient times to jazzy streets of Vegas strip to casinos now travelling in every gambler's pocket is evidence enough how far the online casinos have come in the wake of technology.
The 1790's: Henry Ogden became the first person to profit from bookmaking by analysing winners and studying field, then placing odds on each horse.
The 1840's: Gambling is now constrained to racetracks because the law prohibited public games of cards with money on bets. So, the bookies start to open up "brick and mortar" establishments and open up the market to other sports as well.
1960's: As soon as the betting shops were legalised, more than 10,000 shops opened within the first six months. These shops had bookies sitting behind a counter studying the pages and a board man who marked up results.
Mid 1980's: The shops now serve hot drinks and television to show the races. Fixed odds terminals were added and so did computer generated racing tracks.
Late 1990s: Now the bookmaking firms have realised the potential of online betting. Betfair and BetDaq opened up. Start of online bingo and poker sites.
The early 2010's: 80% per cent increase in online gambling revenue from 2008. It was estimated to be $4 billion in 2012.
The mid 2010's: At the end of 2015, the online gambling industry was estimated to be worth $42 billion.
The late 2010's: mobile gambling industry was estimated to cross $100 billion-dollar mark at the end of 2017.
Over the years, online gaming has become more versatile and closer to reality. With casinos now being available to go and with VR one can simulate a casino around them right there on their couch, mobile devices have become important, now more than ever, for increased gameplay and enjoyment. Games like bingo were easy to convert into the mobile model so they came first, but seeing the engagement, scratch cards, online slots and other games followed suit and gave way to an authentic mobile casino experience that we all know today.
Online poker, mobile gambling demand and virtual reality:
Many of the casino games are already converted to mobile models, even online poker, but still, there is a fair amount of difficulty and limitations in converting online poker to mobile model. The problem is that there are too many elements in poker to fit into small screen of the mobile version of poker. Many of the online casinos have already tackled most online casino games but online poker still remains one of the hardest to tackle.
Granted, that technology has provided an authentic gambling experience at home but the biggest reason people started to endorse it is the convenience of being able to access casino at any time of the day and anywhere on the globe. Online casinos have been present for a long time now but it was mobile gambling that pushed online gambling to new horizons. From online slots to online betting, mobile technology pushed gambling into the mainstream. Games are getting better in performance almost every day now and combined with fast internet, the number of players keeps on rising beyond anticipation.
With the advent of HTML5, online casinos have almost stopped making mobile apps, instead, they are now focusing on creating websites that are completely responsive to mobile devices. Now players can get the same experience on their desktops, laptops and phone on the go. Online casinos are no longer limited to laptops. Whether they are betting real money or not, a number of players keep on rising and that is the testament for the popularity of online gambling.
The next step that the gaming industry is working on is Virtual Reality, and so, it is the next step for the online gambling industry too. It is possible that a few years from now you can be playing in a casino with your friends on the same table while you all are actually in your own homes on your couches, the possibilities are endless. Leading game development companies are already working on prototypes of online slots games. Mobile companies are already looking into ways of converting mobiles in a way that they can get compatible with VR gear and be able to run Virtual Reality applications.